Landscaping AMC Services
Growhub's Landscaping Annual Maintenance Services – dedicated solutions to ensure the ongoing health, productivity, and sustainability of your agricultural operations. Enhance your yield with expert care.
AMC Services
Landscaping
Vertical Green Walls
Plant Supply
Greenhouse
Hydroponics
Indoor Vertical Farm
Urban Farms
Unique Selling Points for Growhub Landscaping Company
Growhub's team comprises landscaping professionals well-versed in the seasonal nuances of the UAE. Our Annual Maintenance Contract ensures your landscape remains vibrant and healthy throughout the year, adjusting care routines to match the specific demands of each season.
Tailored Maintenance Programs:

Every landscape is unique, and so are its maintenance needs. Growhub offers personalized maintenance schedules tailored to the specific needs of each client's landscape, ensuring optimal care, longevity, and aesthetic appeal.
Sustainability is at the heart of our ethos. Growhub employs environmentally-friendly landscaping practices, from water conservation techniques to the use of organic fertilizers, ensuring your green space doesn't come at the expense of our planet.

Comprehensive Care Package

Growhub's Annual Maintenance Contract is all-inclusive, covering everything from regular lawn mowing and plant care to irrigation system checks and pest management. Clients can rest easy knowing all aspects of their landscape's health are under expert supervision.
Our commitment doesn't end once the contract is signed. Growhub offers a satisfaction guarantee, ensuring that any concerns are promptly addressed. Our dedicated client support ensures consistent communication, feedback implementation, and unparalleled service quality throughout the contract's duration.
We Cater To
Offices
Hotels & Restaurants
Recreation Facilities
Residential Properties
Before/After
Plant care expertise - We've successfully rejuvenated nearly lifeless plants back to thriving health.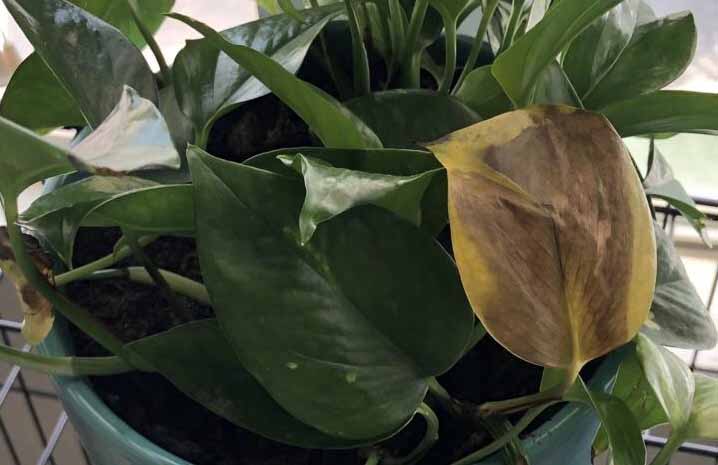 Before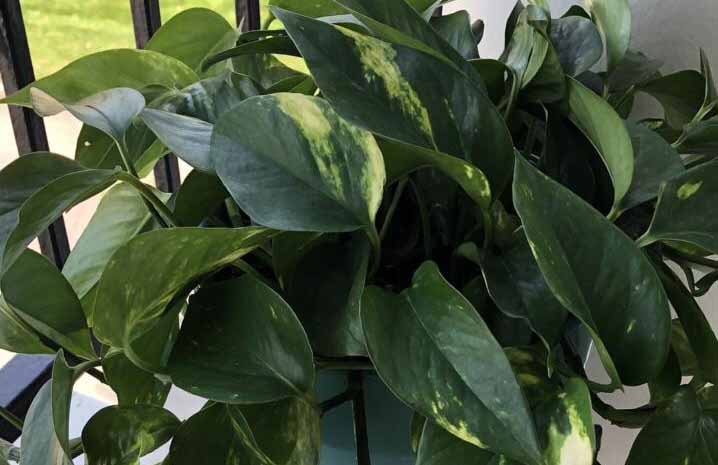 After
Dedicated Support
From Quarterly to Annual Maintenance
Pruning & Trimming
Lawn Care
Plant Care
Harvesting
Irrigation System
What services does GrowHub Plant Nursery provide?

We offer annual maintenance contracts for plant care, green walls, and gardens tailored for commercial clients like restaurants, offices, hotels, and for events or exhibitions. We also serve residential properties.
What does the annual maintenance contract cover?

Our annual maintenance contract covers regular watering, fertilization, pruning, pest and disease management, replacement of unhealthy plants, and overall upkeep of your plants, green walls, and gardens.
How often will you visit my property for maintenance?

The frequency of visits depends on the specific needs of your plants and garden. Typically, our team visits once or twice a week, but this can be adjusted based on your requirements.
Do you customize green walls?

Yes, we offer customization of green walls based on the client's preferences, the available space, and the environmental conditions of the location.
How do you ensure the health and safety of the plants?

Our trained horticulturists regularly monitor the plants for signs of pests, diseases, and other potential issues. We use environmentally-friendly treatments and ensure that the plants are kept in optimal conditions.
Are there additional costs beyond the annual contract fee?

Our annual maintenance fee covers most of the regular care requirements. However, significant overhauls, specialized treatments, or replacement of large numbers of plants might incur additional costs.
Do you offer services for temporary setups like events or exhibitions?

Yes, we provide plant and garden services for temporary setups, ensuring your event or exhibition space looks green and vibrant for the duration.
What happens if a plant dies under your care?

We take full responsibility for the plants under our care. In the unlikely event that a plant dies due to our oversight, we will replace it at no additional cost to you.
How quickly can you set up a green wall or garden for an event or exhibition?

The lead time depends on the complexity and size of the project. However, we usually require a minimum of two weeks' notice for events or exhibitions.
Can I choose the plants for my garden or green wall?

Absolutely! We collaborate closely with our clients to select plants that suit their aesthetic preferences and the specific environmental conditions of the space.
Do you provide services for indoor plants?

Yes, we offer care and maintenance services for both indoor and outdoor plants.

How do I get started with Growhub Plant Nursery?

You can contact our customer service team to schedule an initial consultation. We'll assess your needs, offer recommendations, and provide a detailed quote for our services.
How do I get started with Growhub Plant Nursery?

You can contact our customer service team to schedule an initial consultation. We'll assess your needs, offer recommendations, and provide a detailed quote for our services.
Are your treatments and methods environmentally-friendly?

Yes, we prioritize sustainable and environmentally-friendly practices in all our services. We use organic fertilizers, non-toxic pest control methods, and ensure minimal water wastage.
Can you cater to large commercial properties or multiple locations?

Certainly. We have a dedicated team and the resources to manage plant care and garden maintenance for large commercial properties and multiple locations.
Do you provide training or workshops for our staff?

Upon request, we can organize workshops or training sessions for your staff, helping them understand basic plant care, the benefits of green spaces, and how to maintain a thriving environment.

How can I register for an AMC?

Kindly reach out to our customer service team via phone at +97156 3883 123 or email us at ask@growhub.ae with your requirements. We'll provide a tailored quote and assist with the ordering process.
Our customer support is available Monday to Friday: 8am-8:30pm.
Average answer time: 24h
Contact Us
Submit a consultation request
Transform your landscape. Elevate beauty and sustainability with our Landscaping Annual Maintenance Services. Reach out to us for a vibrant change.
Listen to what our clients have to say
Well Maintained !
"Out Vertical Green Wall is the talk of the town. Thanks to Grohub for maintaining well."
Happy with Services!
"Grohub maintains our Resort's garden and We are truly happy with their services. "
Love the services!
"Growhub maintains our balcony garden and we love the way our plants are thriving."