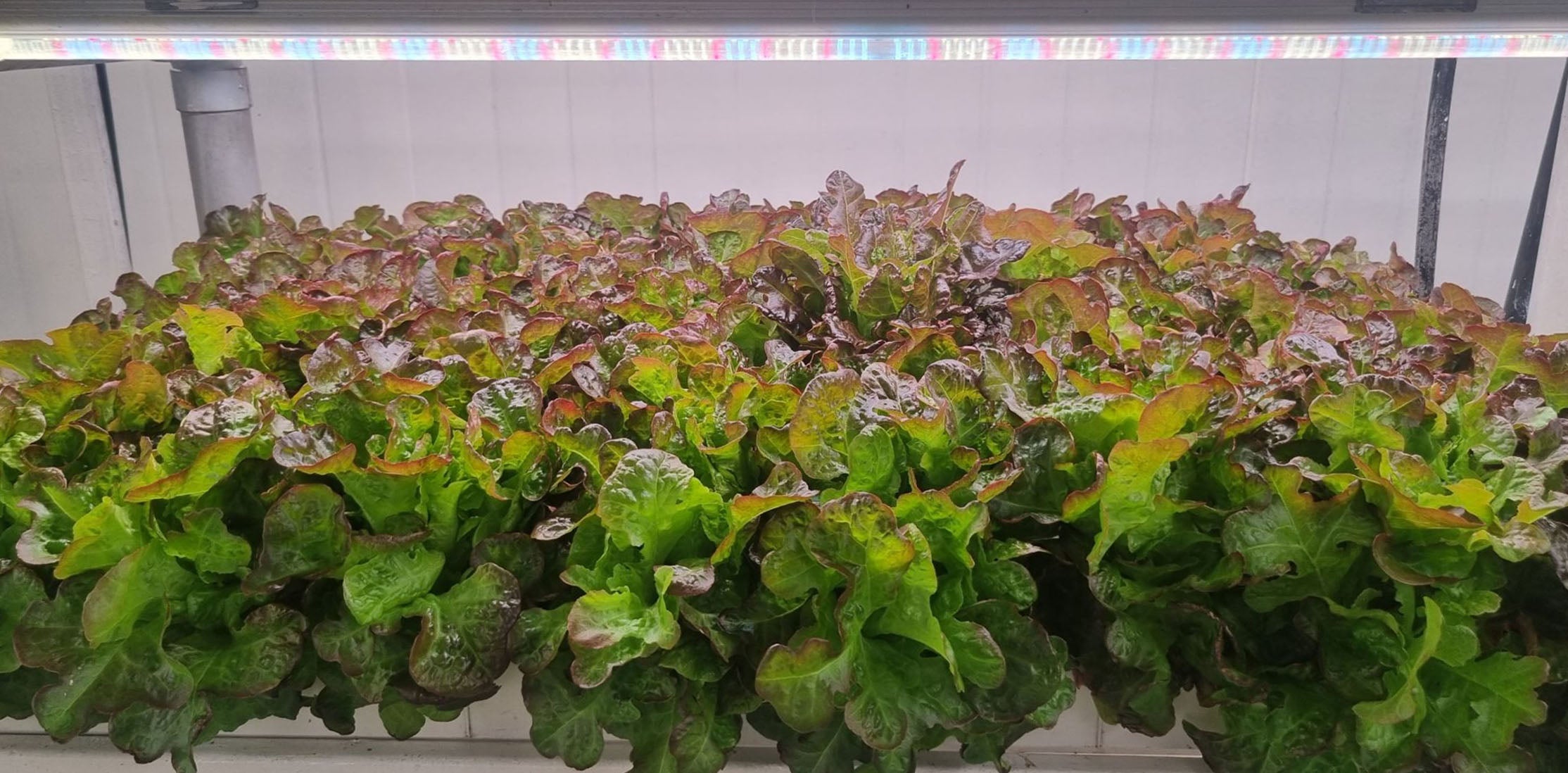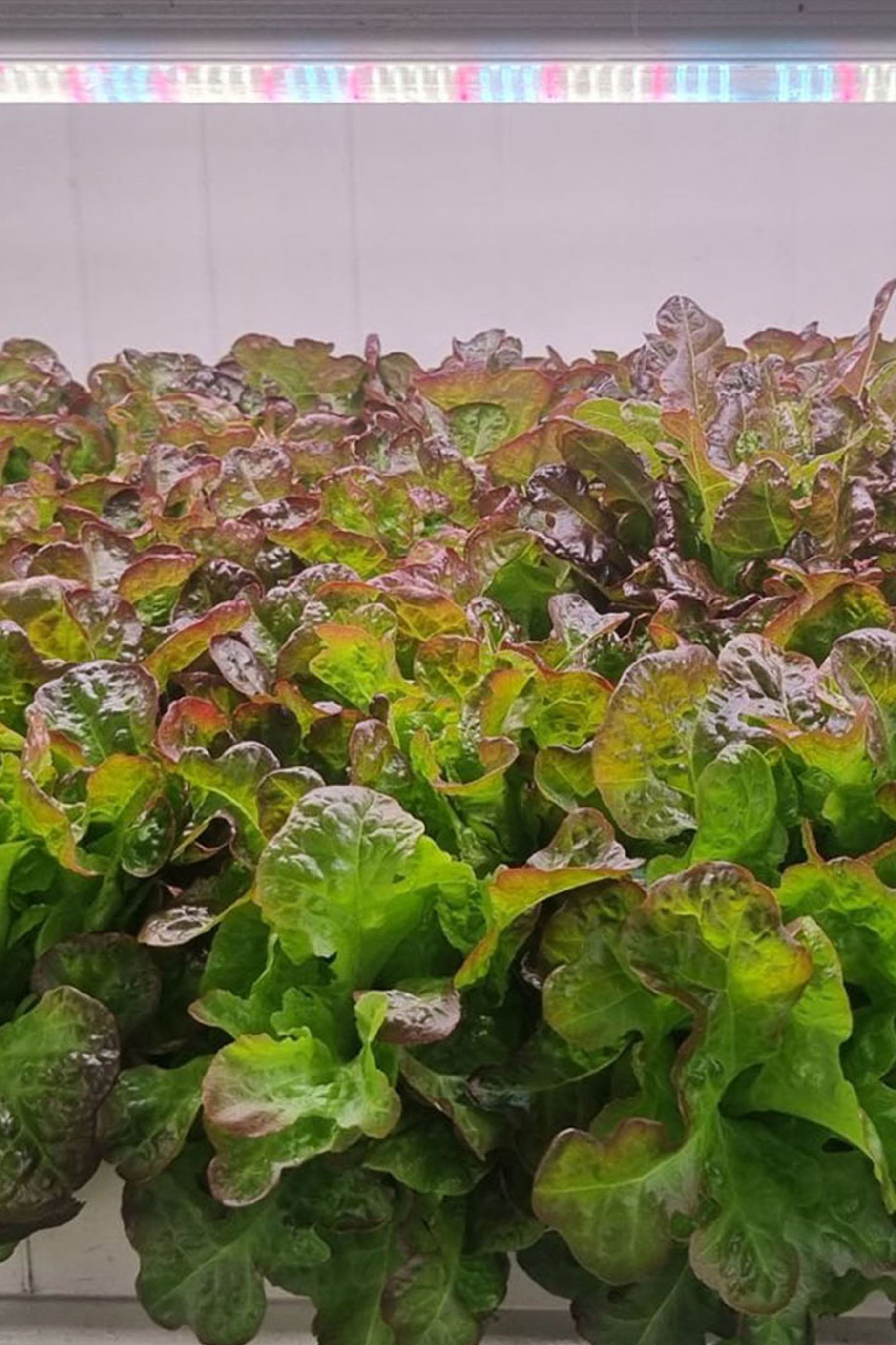 From Desert to Oasis
HYDROPONICS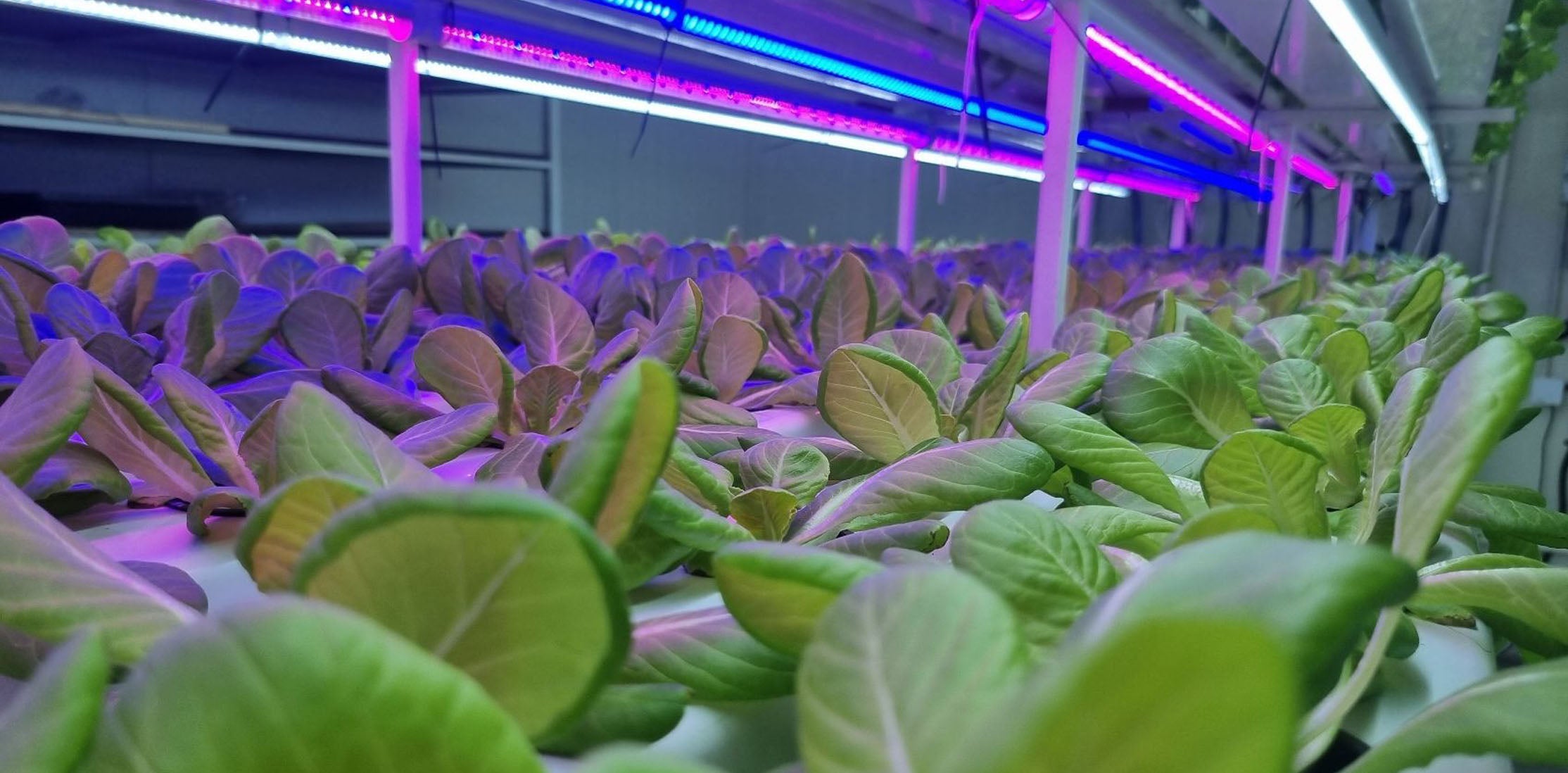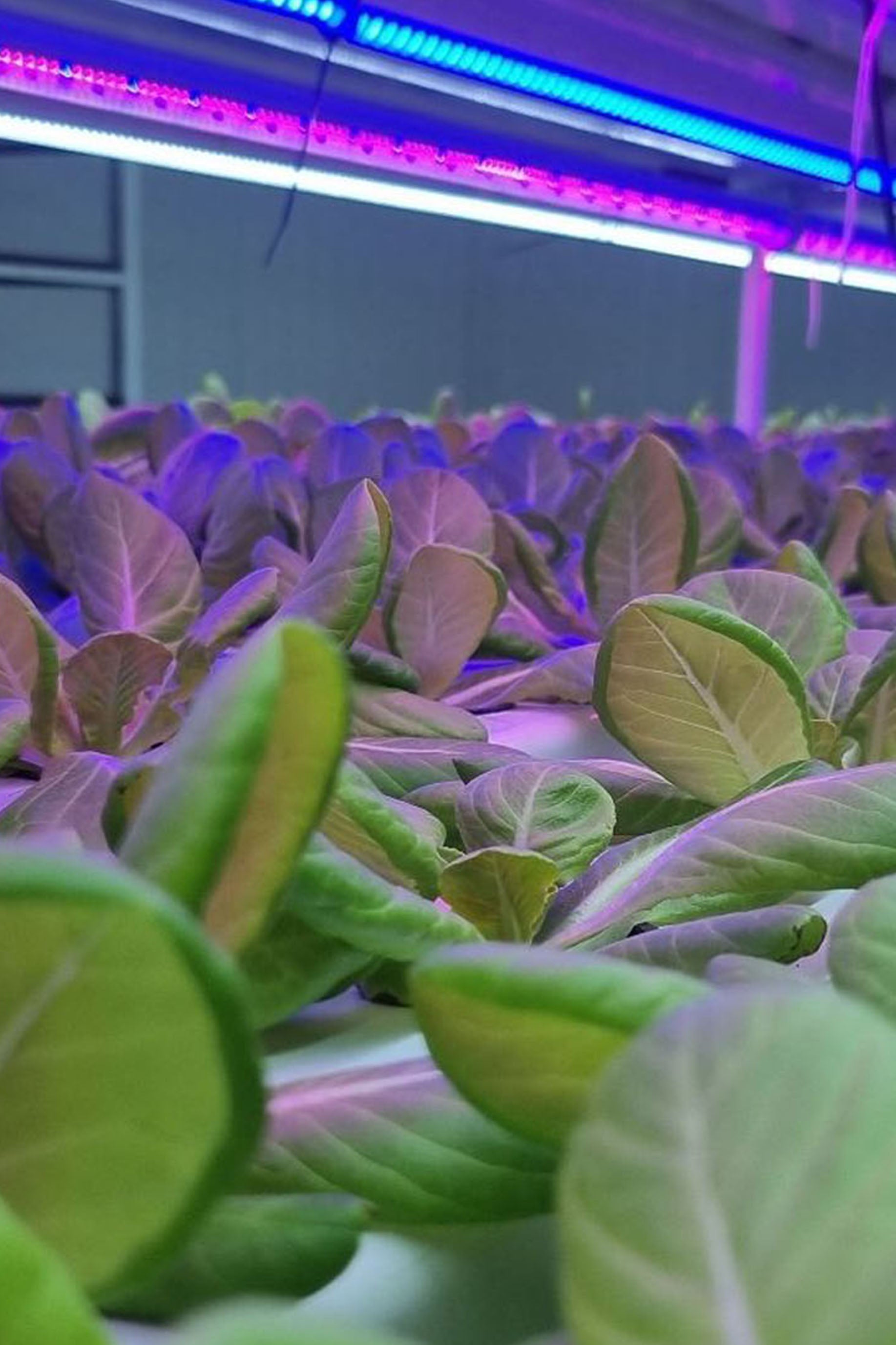 Learn to grow locally
FARM TO FORK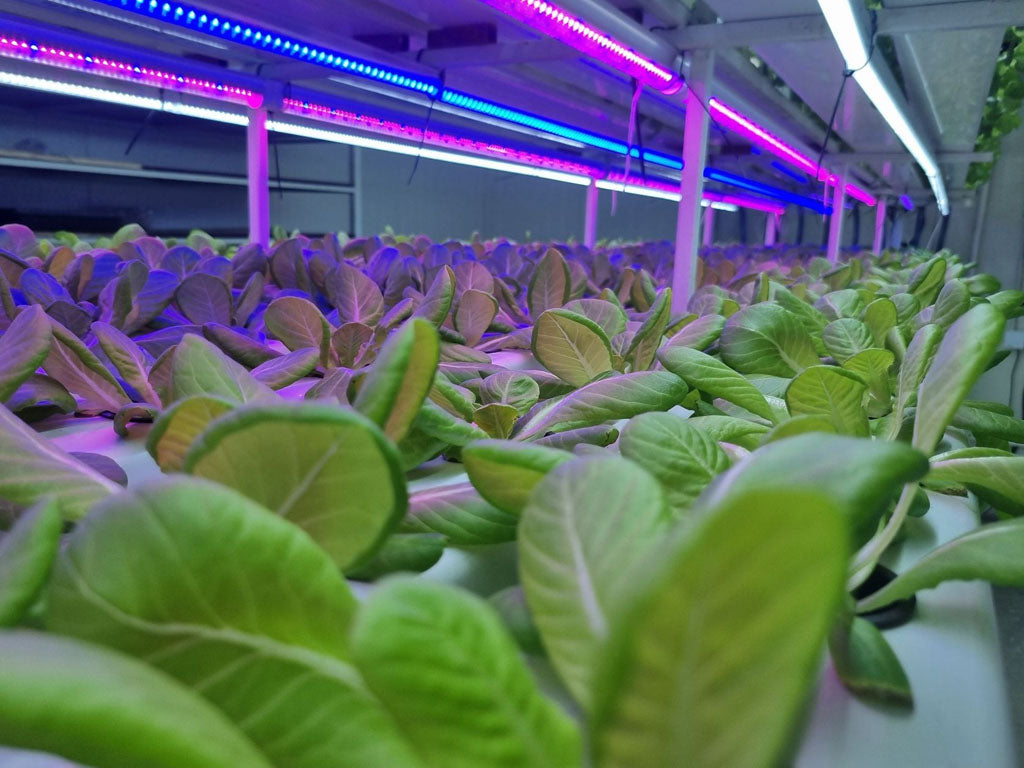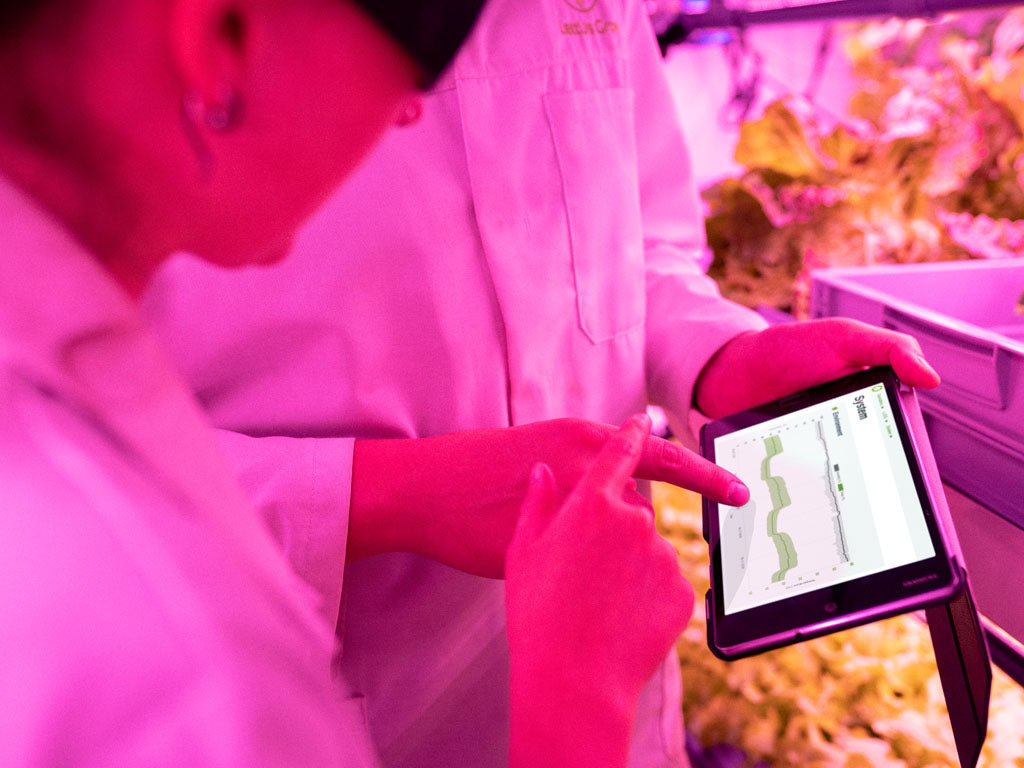 Hydroponics
GrowHub offers guidance to urban centers, governmental bodies, real estate developers, and economic development entities on skillfully incorporating agriculture into their urban policies and initiatives. This encompasses all-encompassing strategic planning and involving stakeholders, founded on Growhub's distinctive Scenario Analysis approach.
This methodology evaluates numerous feasible urban agriculture models and adapts them to the specific local context, striving for distinct food security and resilience objectives. Through this, Growhub contributes to fostering effective agricultural integration within cities, enhancing sustainability, and achieving targeted urban development aspirations.
Consultancy Services & Support
Farm Design
Build
Operate
Crop Maintenance
Data & Analytics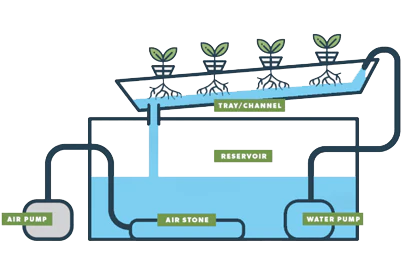 Nutrient Film Technique (NFT)
Plants are positioned on a tray that is slightly tilted. The plant roots hang with the upper part of the root system exposed to air (oxygen). The bottom part of the roots is exposed to nutrient-filled water that is pumped into the trough at the upper (higher) end. The water flows past (down) the other root systems and back into a water reservoir.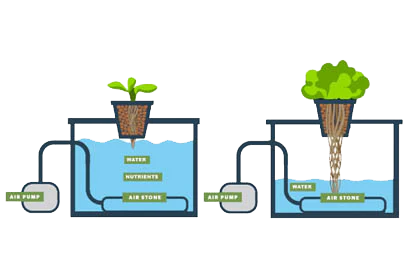 Deep Water Culture (DWC)
Plants are positioned on a floating surface with their roots hanging in nutrient-filled water. While a submersible pump supplies oxygen to the water which is picked up by the roots.
water which is picked up by the roots.
Ebb And Flow
Plant roots grow through a medium. Nutrient-filled water is pumped on a frequent time interval to the root zone area and allowed to drain back into a water reservoir.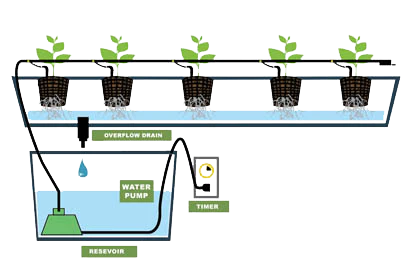 Top Feeder
Plant roots grow through a Plant roots grow through a medium. The growing medium allows for air (oxygen) to reach the roots. Nutrient-filled water is pumped to the top of the medium, allowed to percolate down to the root zone, and then drained back to a water reservoir.
Advantages
Grown without the need for arable land, and with nutrients applied directly to the plant roots, hydroponic technology allows farming in areas with severe temperatures and water scarcity.
No Sunlight
No Soil
Grown Vertically
Grown Indoors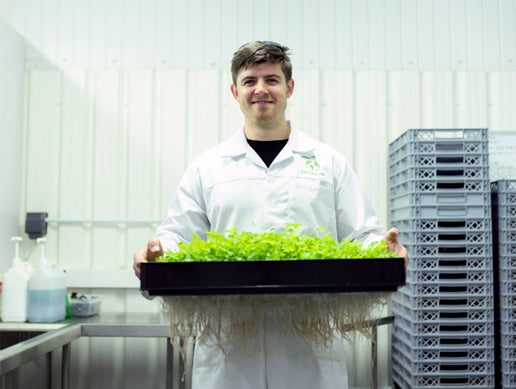 Hobbyists​
Learn how to grow food in the comfortability of your home. It will help you grow fresh produce with no green thumb required. The ultimate indoor garden that will ripen right in your living room
Restaurants & Supermarkets​
Serve ultra-fresh, high-quality leafies, herbs and microgreens are grown in your inhouse farm; truly redefining farm to kitchen, where the farm is in the kitchen.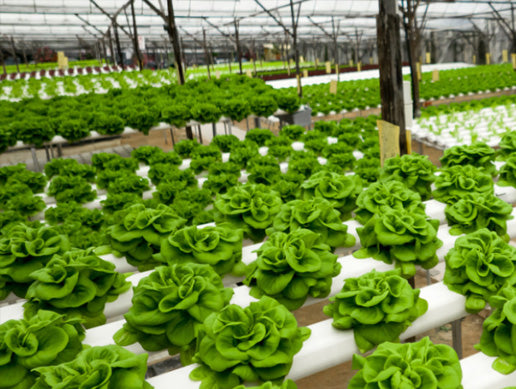 Farms
Providing technology and consultation by the best agronomist to increase the crop yield and operational efficiency.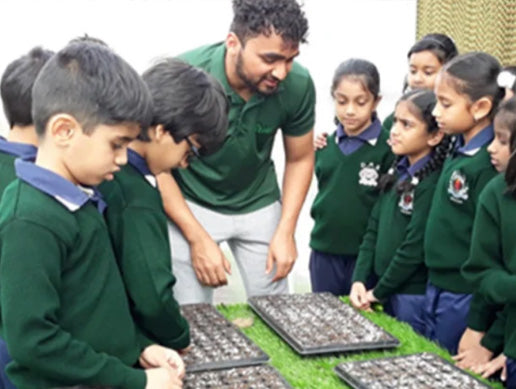 Educational Institutions
Educating students using a STEM based practical learning curriculum designed to teach them about farming; from the different types of farming to all the processes that take place within them
What services does Growhub Agriculture Services Company offer in terms of hydroponics?

We specialize in the design and installation of hydroponic systems, catering to a wide range of clients from hobbyists to large-scale commercial operations in the UAE.
I'm new to hydroponics. Can you help me get started?

Absolutely! We provide systems tailored for beginners, offering guidance every step of the way. Our team can help you choose the right system for your space and plant preferences, ensuring a seamless introduction to hydroponics.

What advantages does a hydroponic system offer over traditional soil-based gardening?

Hydroponic systems use water to deliver nutrients directly to plants' roots, leading to faster growth, larger yields, and less water consumption. Additionally, it eliminates soil-borne diseases and pests, and can be used in spaces where traditional farming isn't feasible.
Can you customize a hydroponic system based on my specific needs and space constraints?

Yes! We pride ourselves on offering bespoke hydroponic solutions. Whether you have a small balcony or a large warehouse, we can design a system optimized for your unique requirements.
I run a commercial farm and am considering transitioning to hydroponics. Can you handle large-scale installations?

Certainly. We have experience designing and installing hydroponic systems for large commercial operations. Our team can assess your current setup, understand your goals, and recommend the most efficient hydroponic solution.
How water-efficient are hydroponic systems, especially considering the UAE's arid climate?

Hydroponic systems are incredibly water-efficient, using up to 90% less water than traditional farming. This makes them especially suited for regions like the UAE where water conservation is a priority.
Do you provide maintenance and support after the installation?

Yes, we offer after-sales support, maintenance services, and troubleshooting for all our hydroponic installations, ensuring your system runs smoothly and efficiently.

Are the materials and components used in your hydroponic systems durable and suitable for the UAE's climate?

All materials and components we use are of high quality and are specifically chosen to withstand the UAE's climate, ensuring longevity and optimum performance.
Can hydroponic systems support all types of plants and vegetables?

Most plants and vegetables can thrive in hydroponic systems. However, some crops are more suited than others. Our team can guide you on the best crops for your specific system and goals.
How can I schedule a consultation or get a quote for a hydroponic system installation?

Please reach out to our customer service team either via phone at +97156 3883 123 or email us at ask@growhub.ae. We're keen to assist you with your hydroponic journey and provide you with a detailed consultation or quote.
Our customer support is available Monday to Friday: 8am-8:30pm.
Average answer time: 24h
Contact Us
Submit a consulting request
Growhub contributes to fostering effective agricultural integration within cities, enhancing sustainability, and achieving targeted urban development aspirations.
Listen to what our clients have to say
Fantastic Team
"Such a fantastic team, they even taught us how we could help take action for the climate by utilising various hydroponic systems. "
Helped alot
"Growhub installed a NFT hydroponics system at our education institution and it helped us teach students about how plants grow locally."