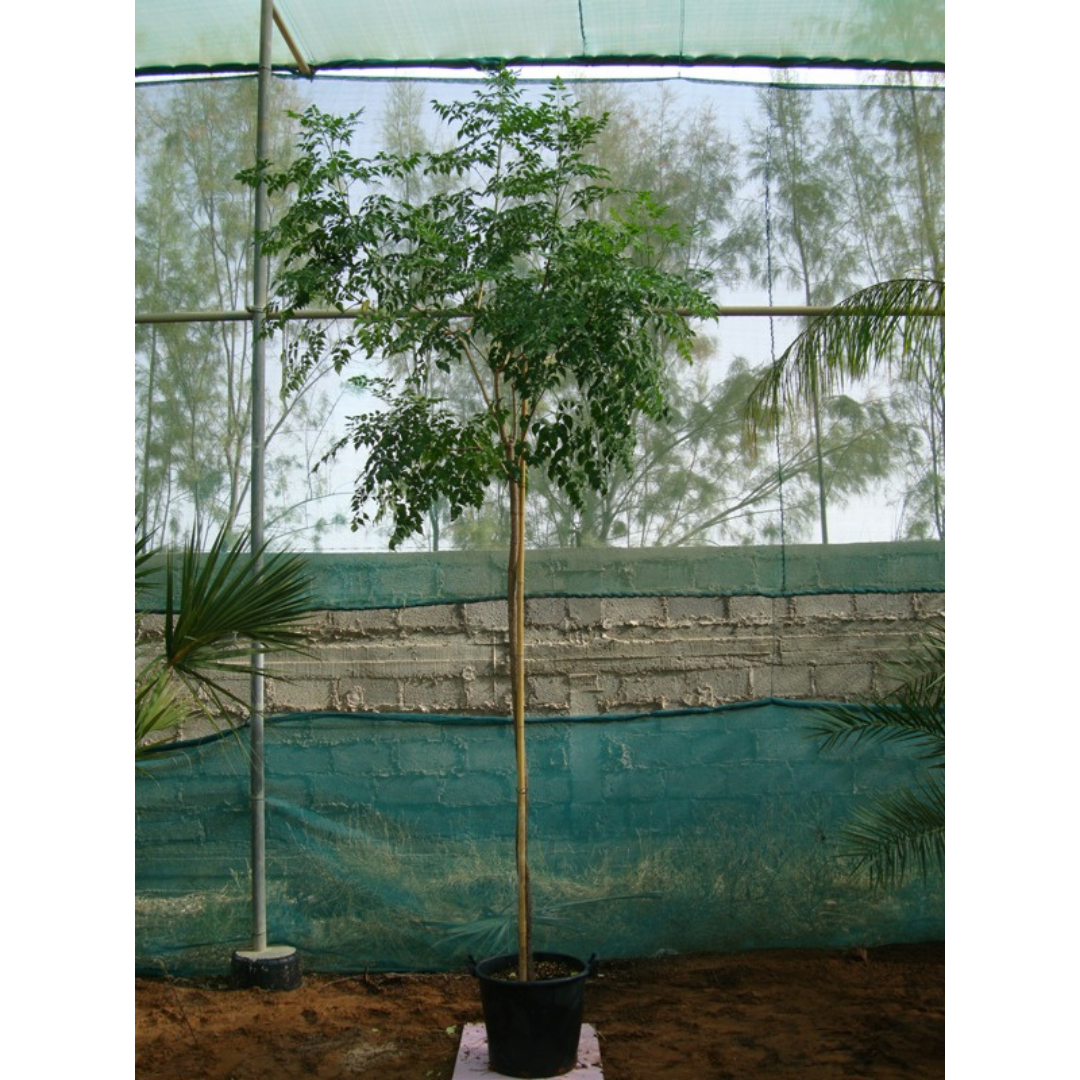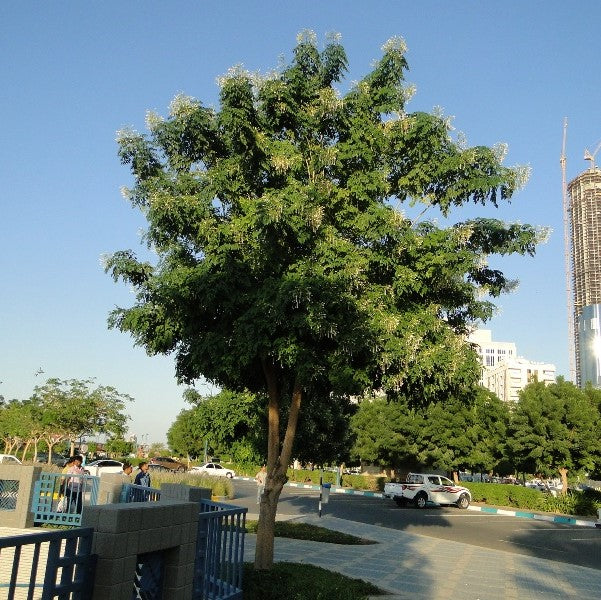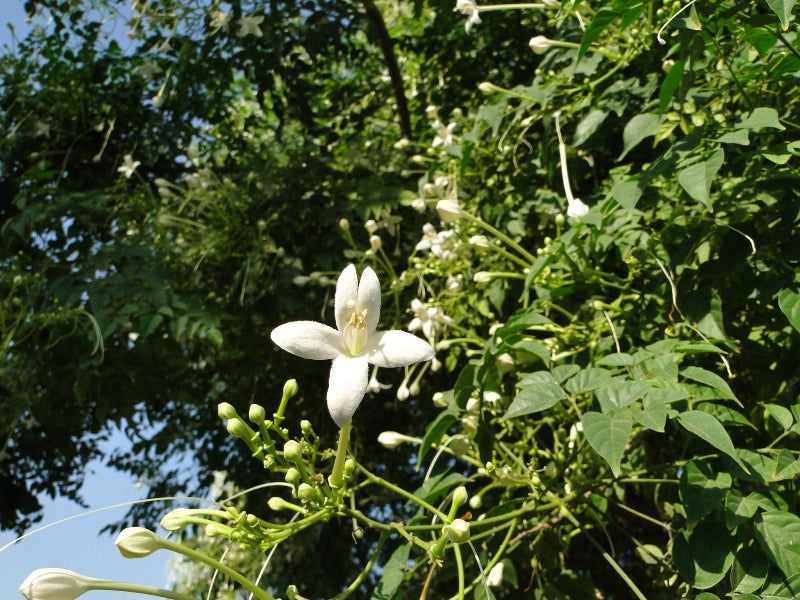 Tree Jasmine
(Millingtonia Hortensis )
Fragrant shrub or small tree with white, star-shaped flowers.
---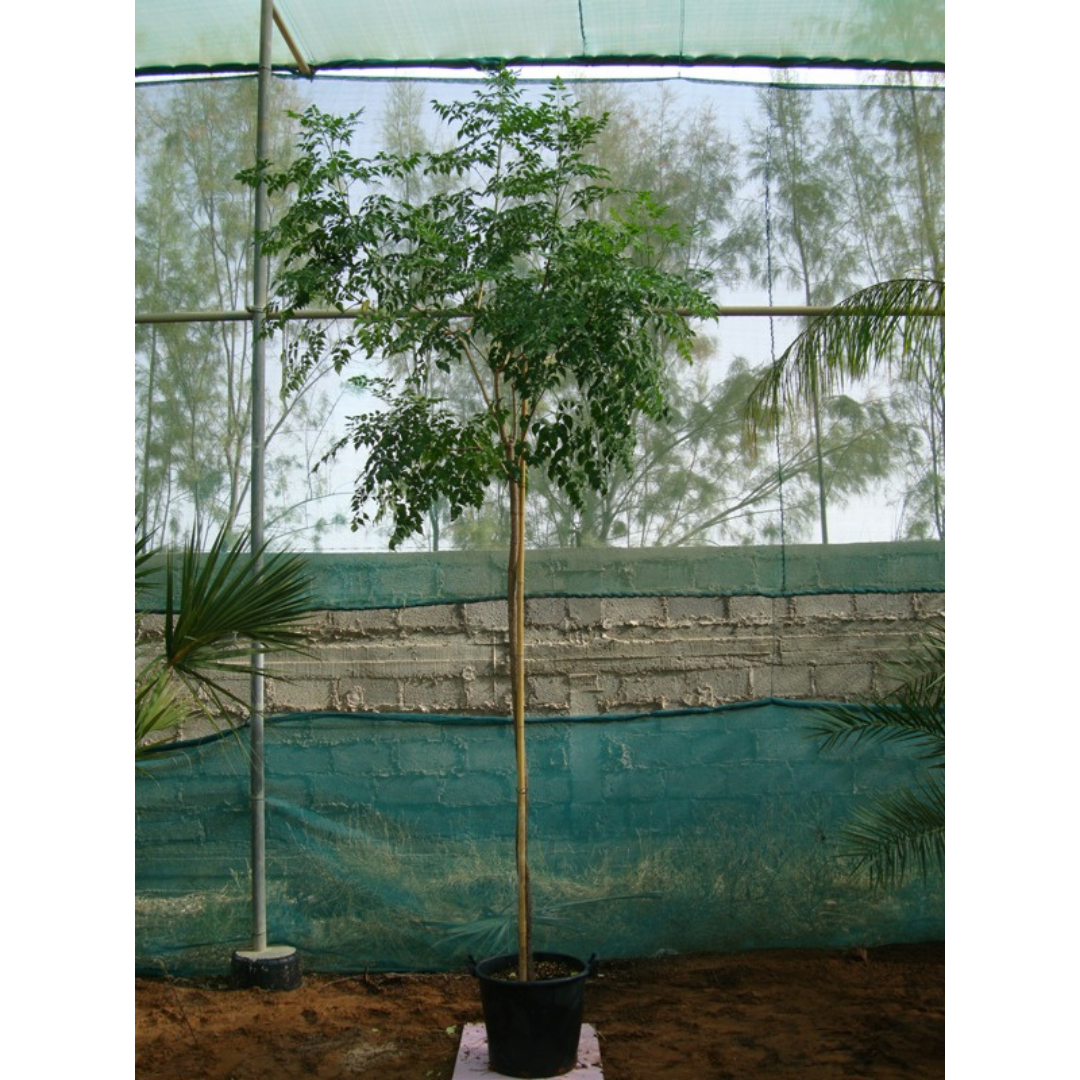 Description
The Tree Jasmine, also known as Millingtonia Hortensis, is a beautiful and fragrant tree that can grow up to 4 meters tall. It is native to Southeast Asia and is commonly found in India, Sri Lanka, and Thailand. The tree has a slender trunk with a wide canopy of dark green leaves that provide ample shade. The leaves are arranged in a whorled pattern and are about 15-20 cm long.

The Tree Jasmine is known for its beautiful and fragrant white flowers that bloom in clusters during the summer months. The flowers are trumpet-shaped and have a sweet, heady fragrance that attracts bees and butterflies. The tree is also known for its medicinal properties and is used in traditional medicine to treat various ailments such as fever, cough, and asthma.

The Tree Jasmine is a hardy plant that can tolerate a wide range of soil types and climatic conditions. It prefers well-drained soil and requires regular watering during the growing season. The tree is easy
Caring for your Tree Jasmine
Light Guide -

Direct Sunlight
Watering Schedule -

Everyday

Once a day during summers and once every two days in winter.
This product has no reviews yet.