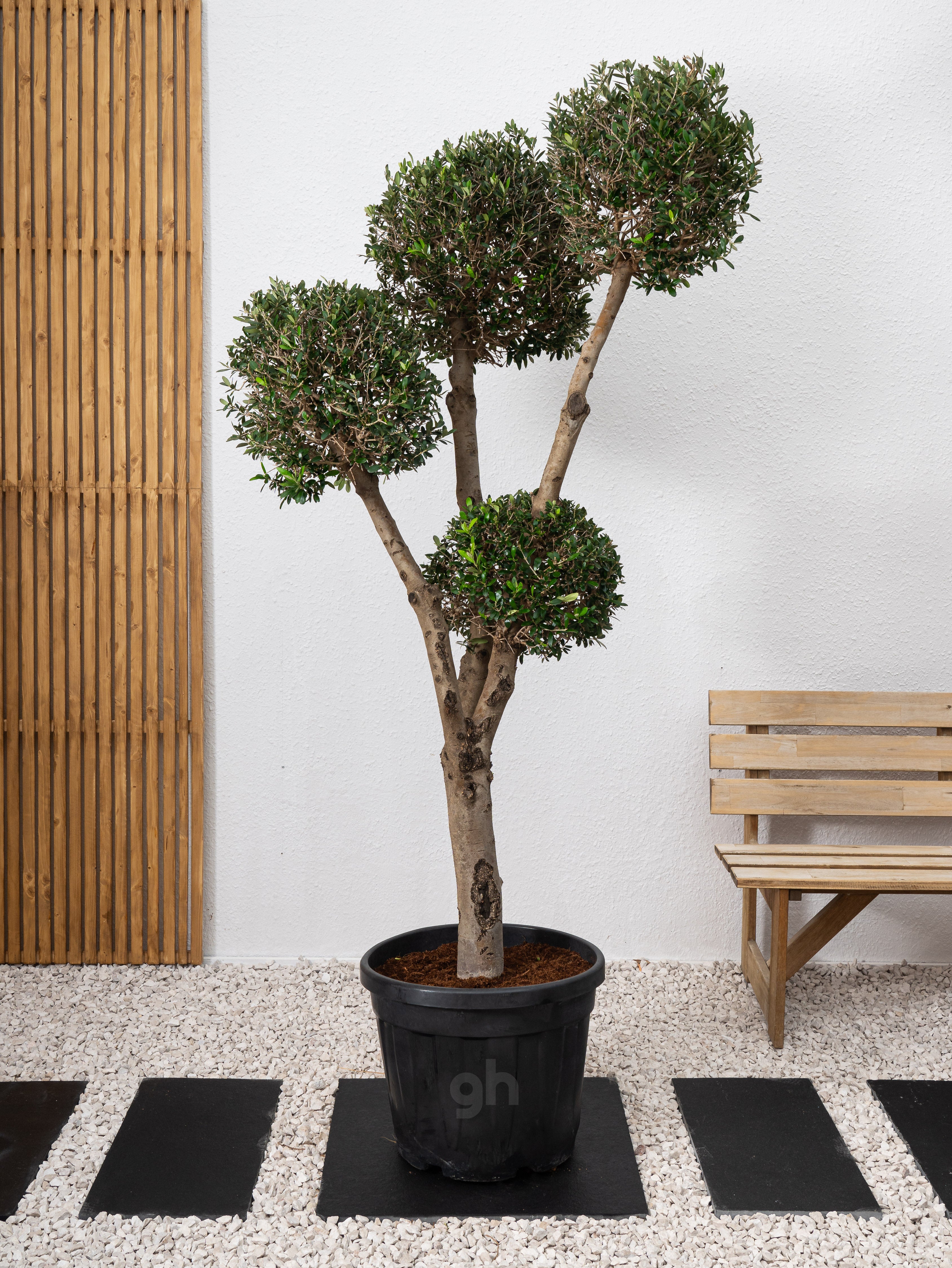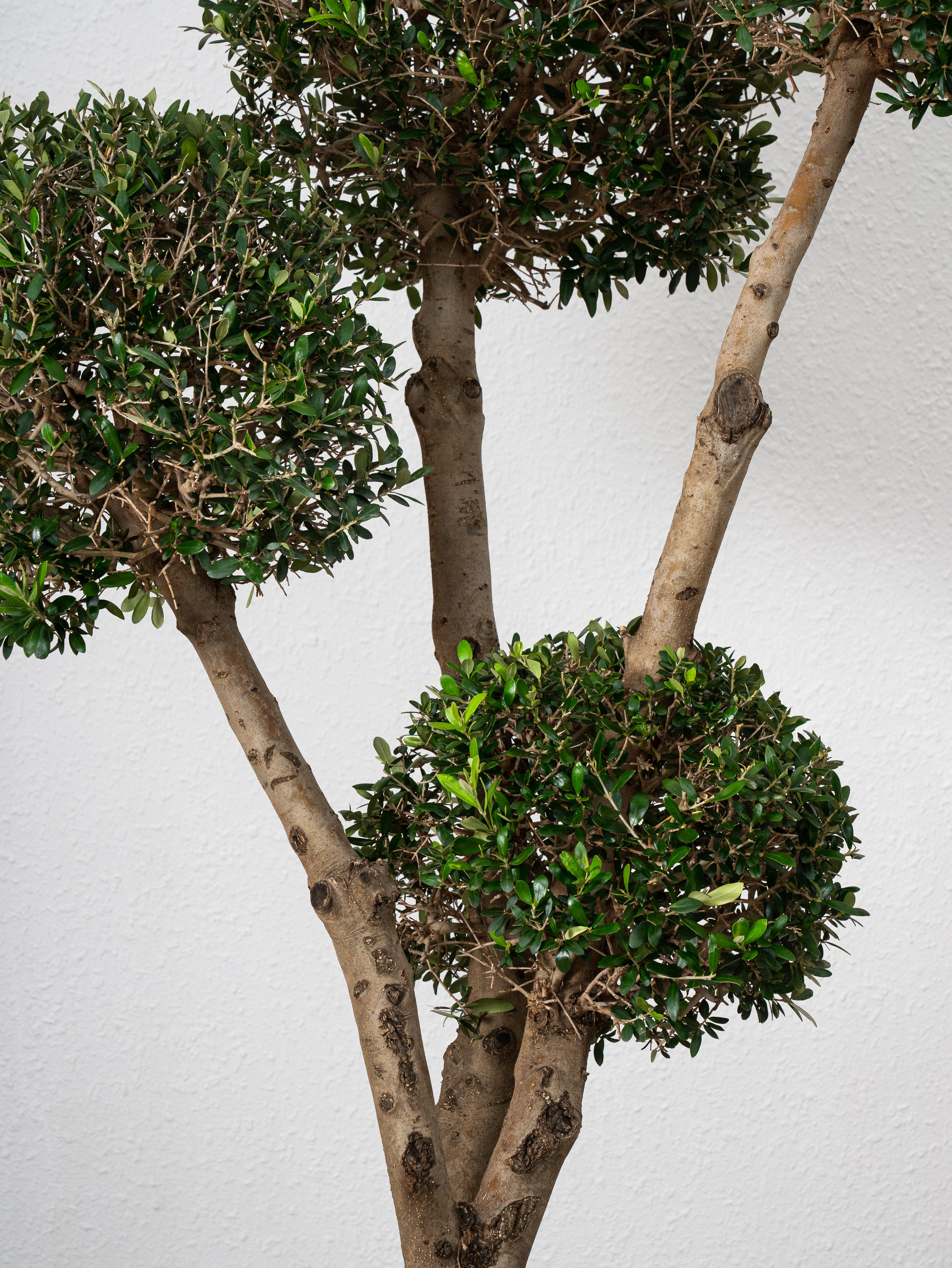 Pom-Pom Olive
A small evergreen tree cultivated for its fruit and oil.
---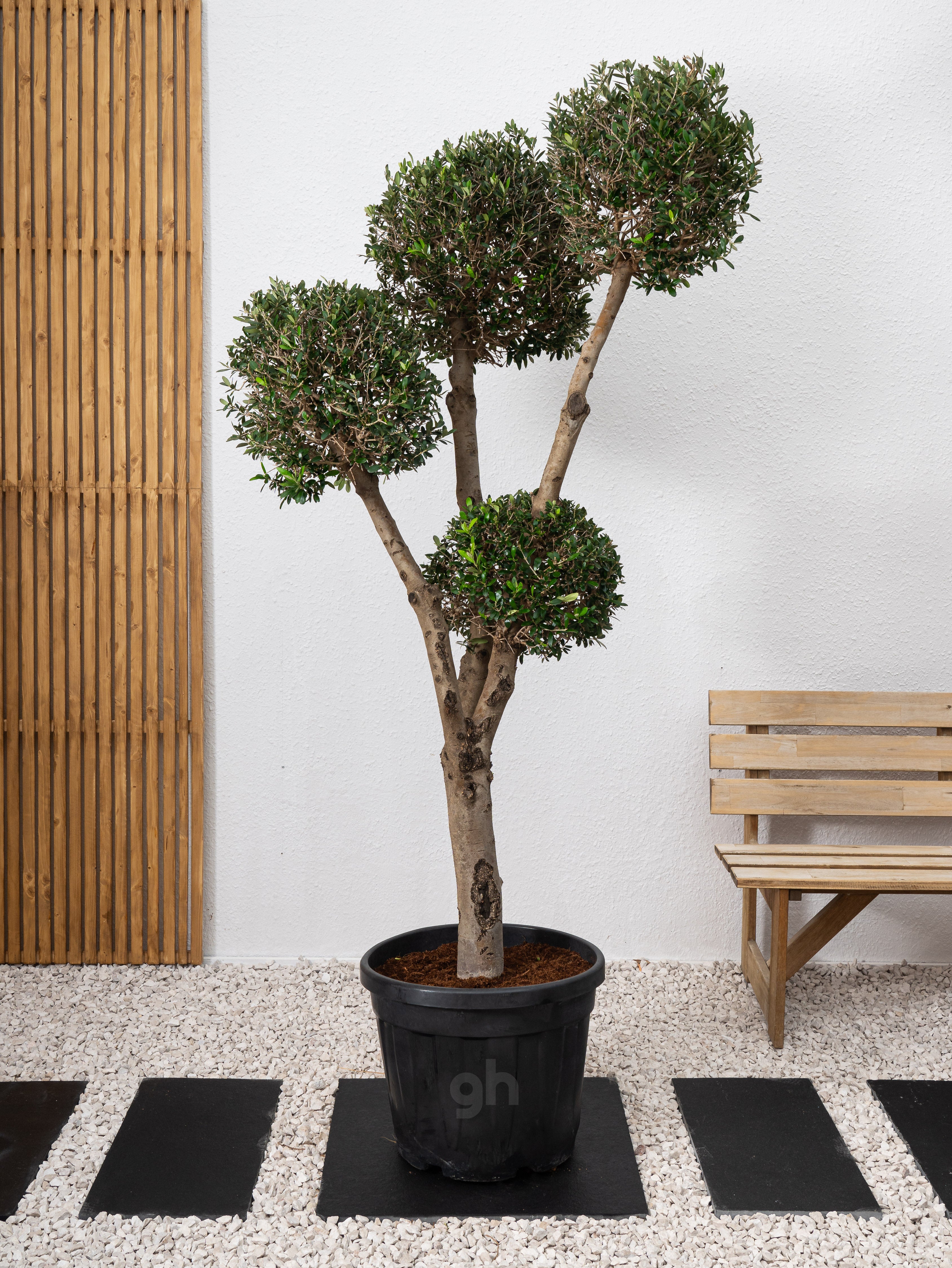 Description
The Olive Tree, scientifically known as Olea Europea, is a small to medium-sized evergreen tree that is native to the Mediterranean region. It is a popular plant for both its ornamental and culinary uses. The tree can grow up to 10 meters tall, but the dwarf variety typically grows to a height of 1.5 to 2.5 meters.

The Olive Tree has a distinctive appearance with its gnarled trunk and silvery-green leaves that are oblong in shape. The tree produces small, fragrant, creamy-white flowers in the spring, which are followed by small, oval-shaped fruits that ripen to a dark purple-black color in the fall. The fruit of the Olive Tree is highly valued for its oil, which is used in cooking, cosmetics, and medicine.

The Olive Tree is a hardy plant that can tolerate a wide range of soil types and climates, but it prefers well-drained soil and a warm, sunny location. It is a slow-growing
Caring for your Pom-Pom Olive
Light Guide -

Direct Sunlight
Watering Schedule -

Everyday

Once every two days in winter and twice a day during summers.
This product has no reviews yet.