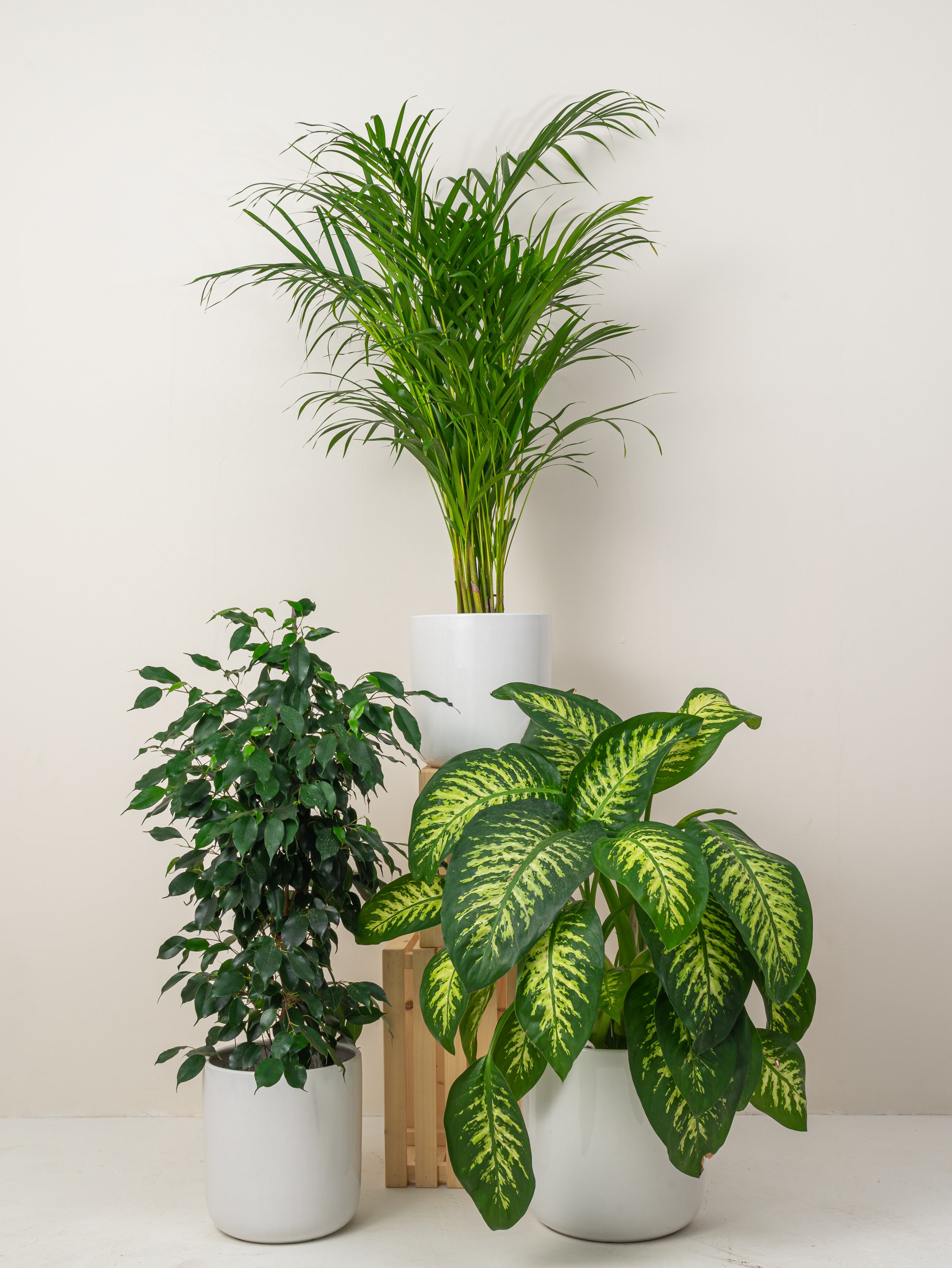 Home Decorator
(Areca Palm | Dieffenbachia Seguine | Ficus Benjamina)
This plant pack is perfect for adding a touch of greenery to any home decor.
---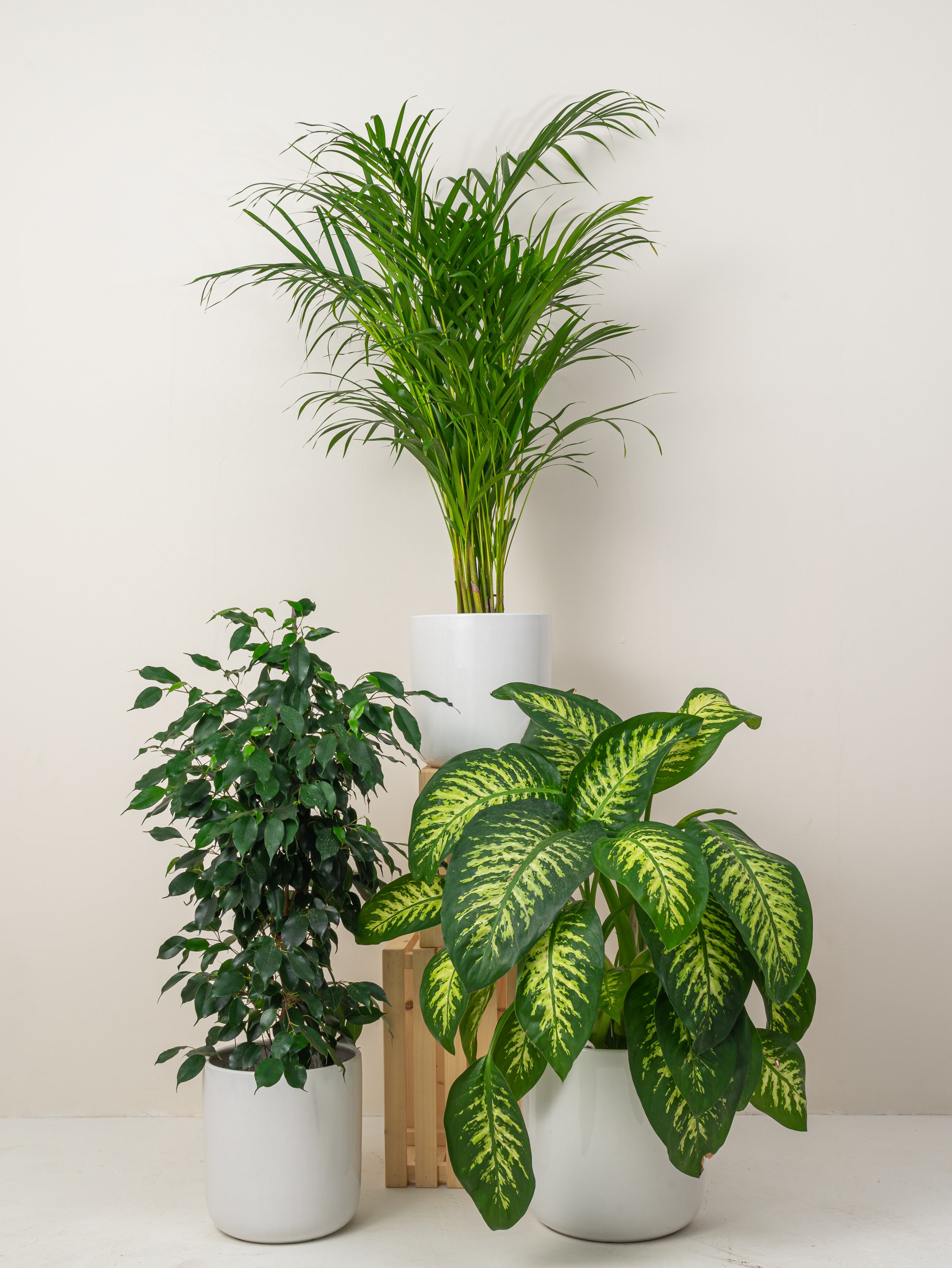 Description
This plant bundle includes three stunning and easy-to-care-for plants that will bring beauty and elegance to your home.

The bundle includes:
1x Areca Palm | 100cm - 120cm
1x Dieffenbachia seguine | 60cm - 80cm
1x Ficus Benjamina | 80cm - 100cm

Areca Palm (Dypsis lutescens): The Areca Palm is a tall and graceful plant that adds a touch of tropical paradise to any space. With its long, feathery fronds, it creates a lush and vibrant atmosphere. Not only does it enhance the aesthetics of your home, but it also acts as an excellent air purifier, improving the indoor air quality.

Dieffenbachia seguine: Also known as Dumb Cane, the Dieffenbachia seguine is a striking plant with large, variegated leaves that display beautiful patterns of green and cream. Its leaves have an attractive elongated shape, adding a touch of sophistication to your interior. While it thrives in bright, indirect light, it can tolerate lower light levels as well, making it versatile for various areas in your home.

Ficus Benjamina (Ficus benjamina): The Ficus Benjamina is an elegant and versatile tree that features glossy green leaves and a graceful, drooping habit. It brings a sense of tranquility and natural beauty to any room. This plant is also known for its air-purifying qualities, ensuring that you breathe cleaner, fresher air in your home.
Caring for your Home Decorator
Watering Schedule -

Once a week

The watering frequency for each of these indoor plants may vary depending on factors such as the size of the pot, the amount of sunlight and humidity in the room, and the type of soil used. As a general rule, it is recommended to water these plants once a week, but it is important to check the soil moisture level before watering to avoid overwatering or underwatering. It is also advisable to use a well-draining potting mix and to allow the soil to dry out slightly between waterings.
This product has no reviews yet.