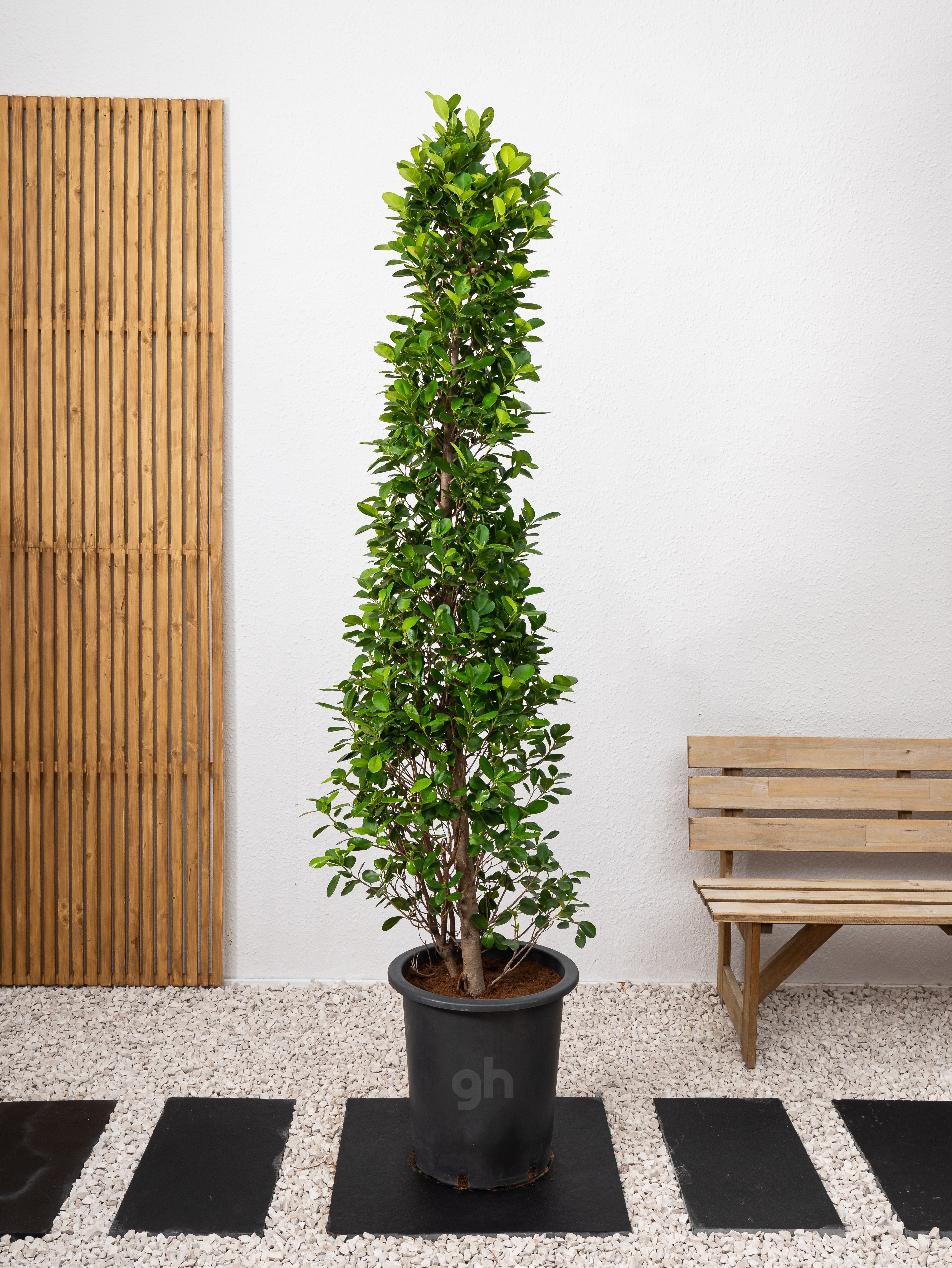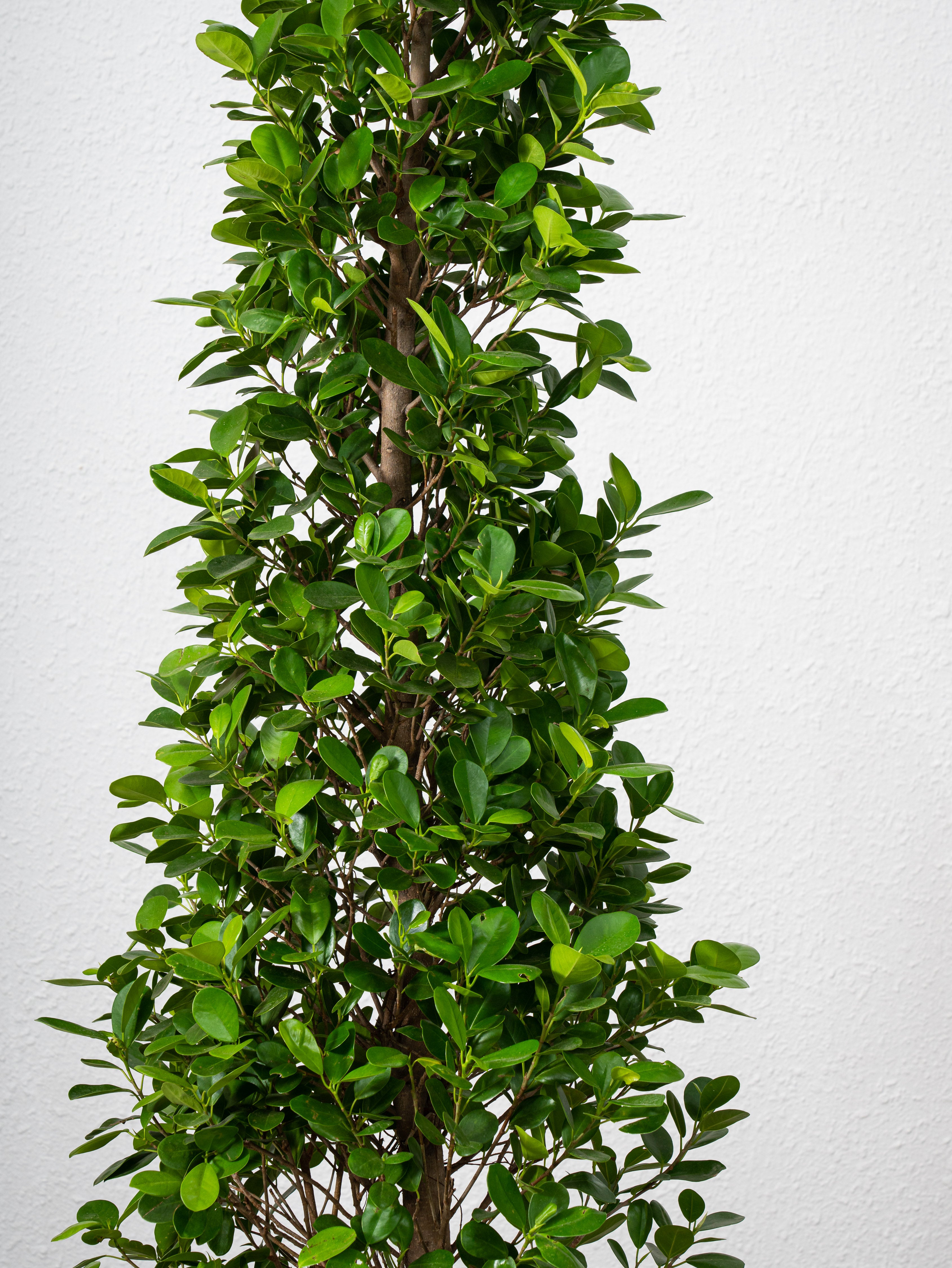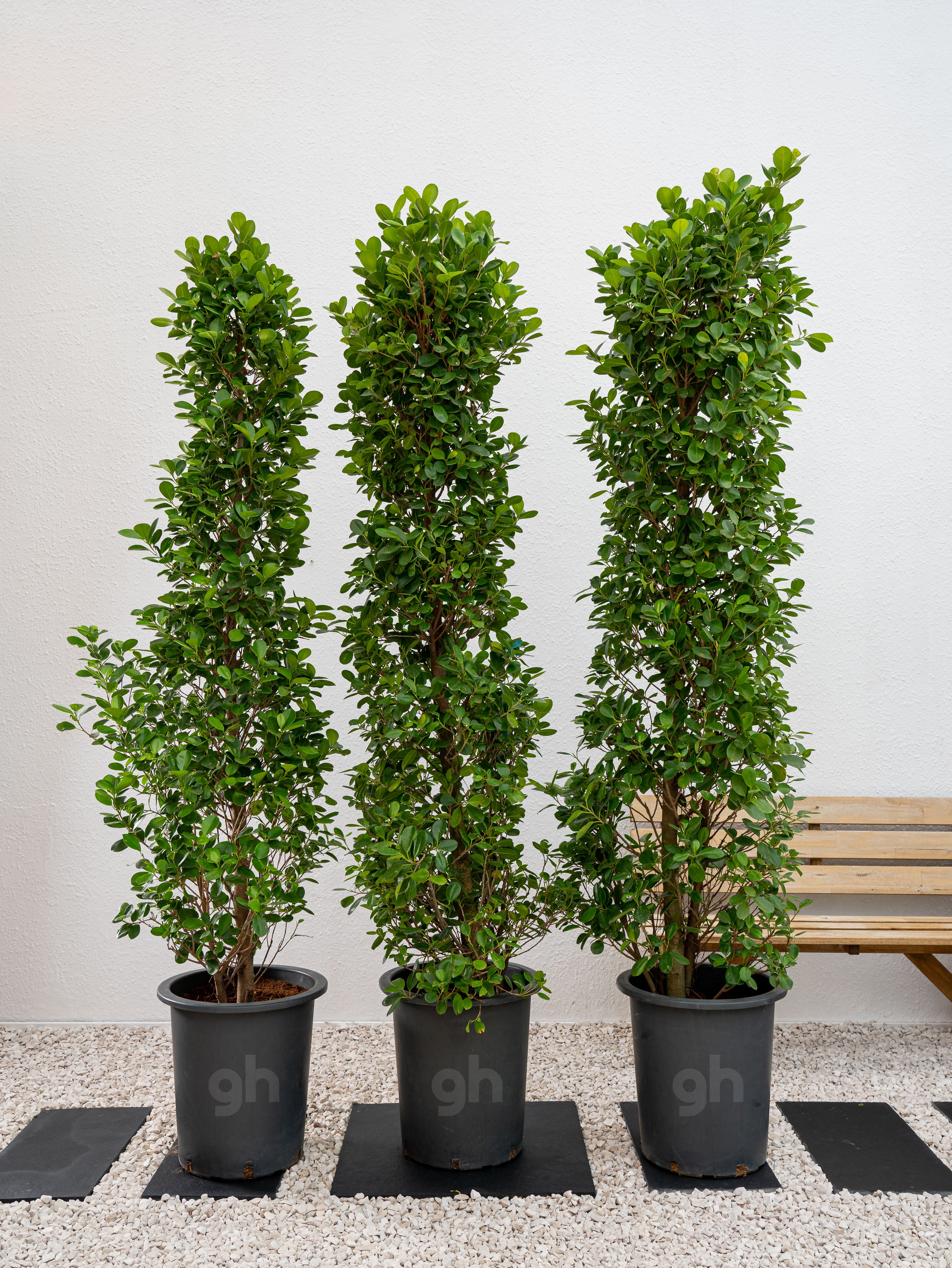 Ficus Panda Cone
A small tree with a conical shape and round, shiny leaves
---
Choose a Huge pot (Repotting is included)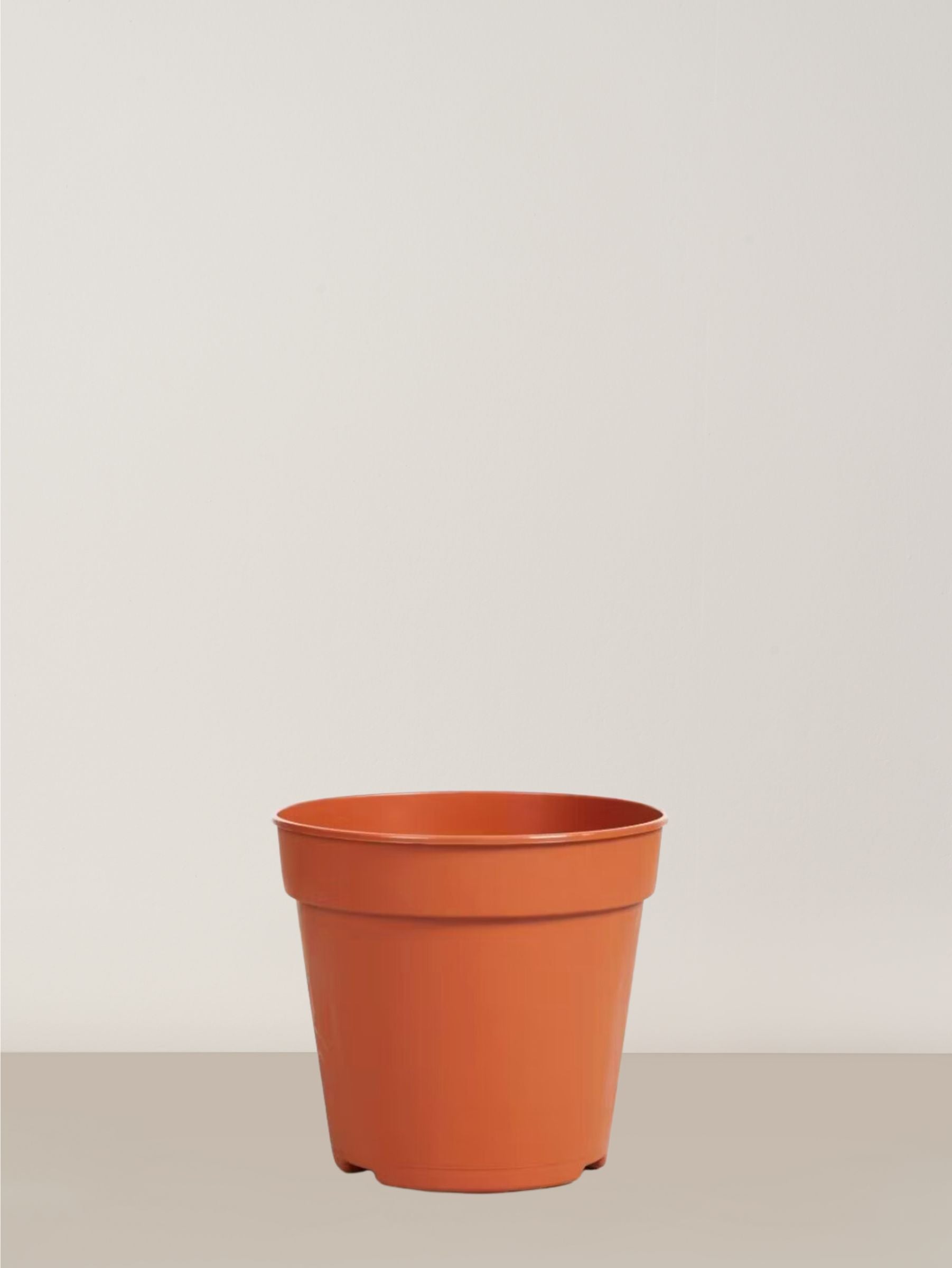 Nursery Pot
Sale price

+ AED 0
selected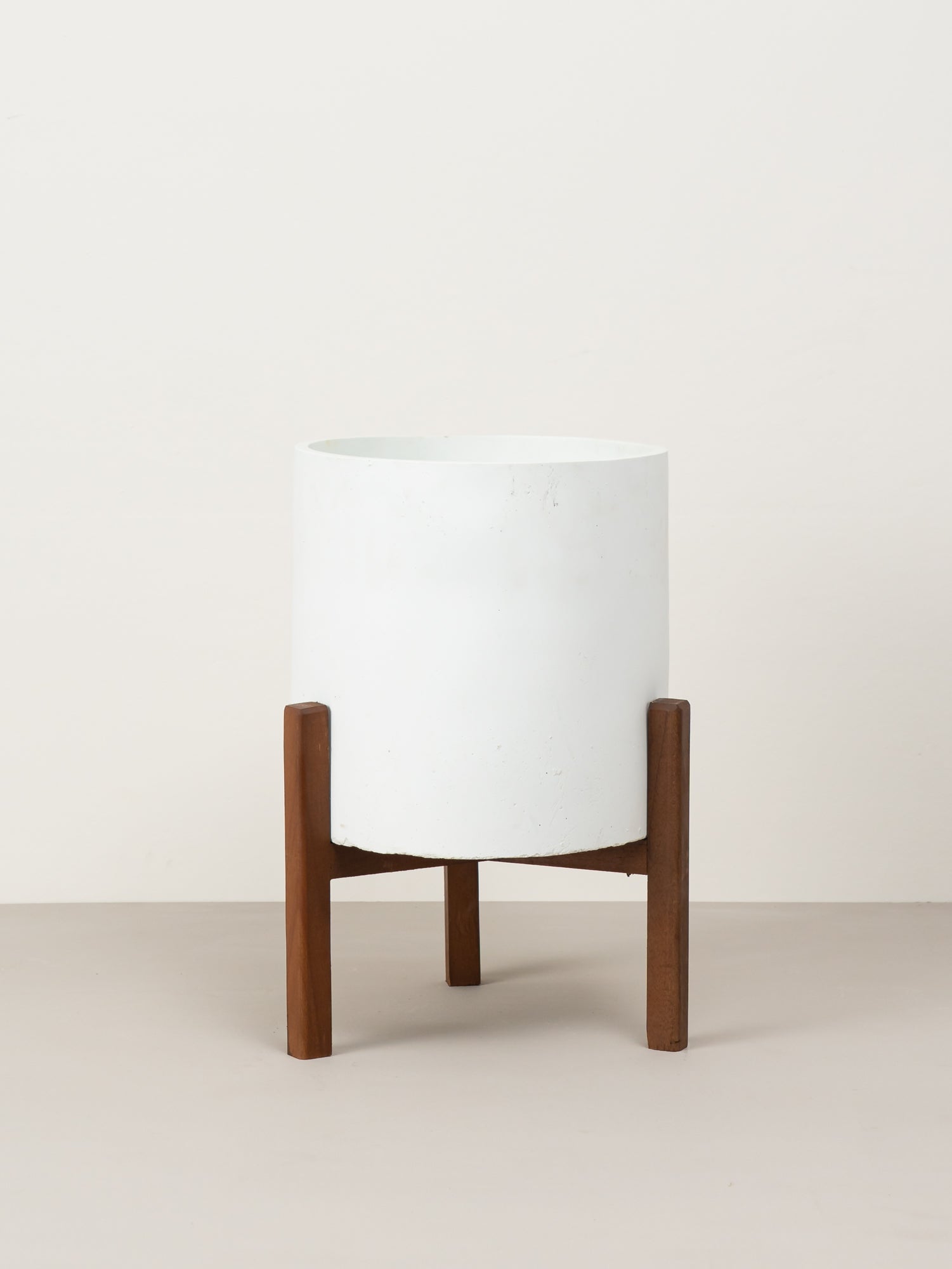 Quinn with stand | White
Sale price

+ AED 49
selected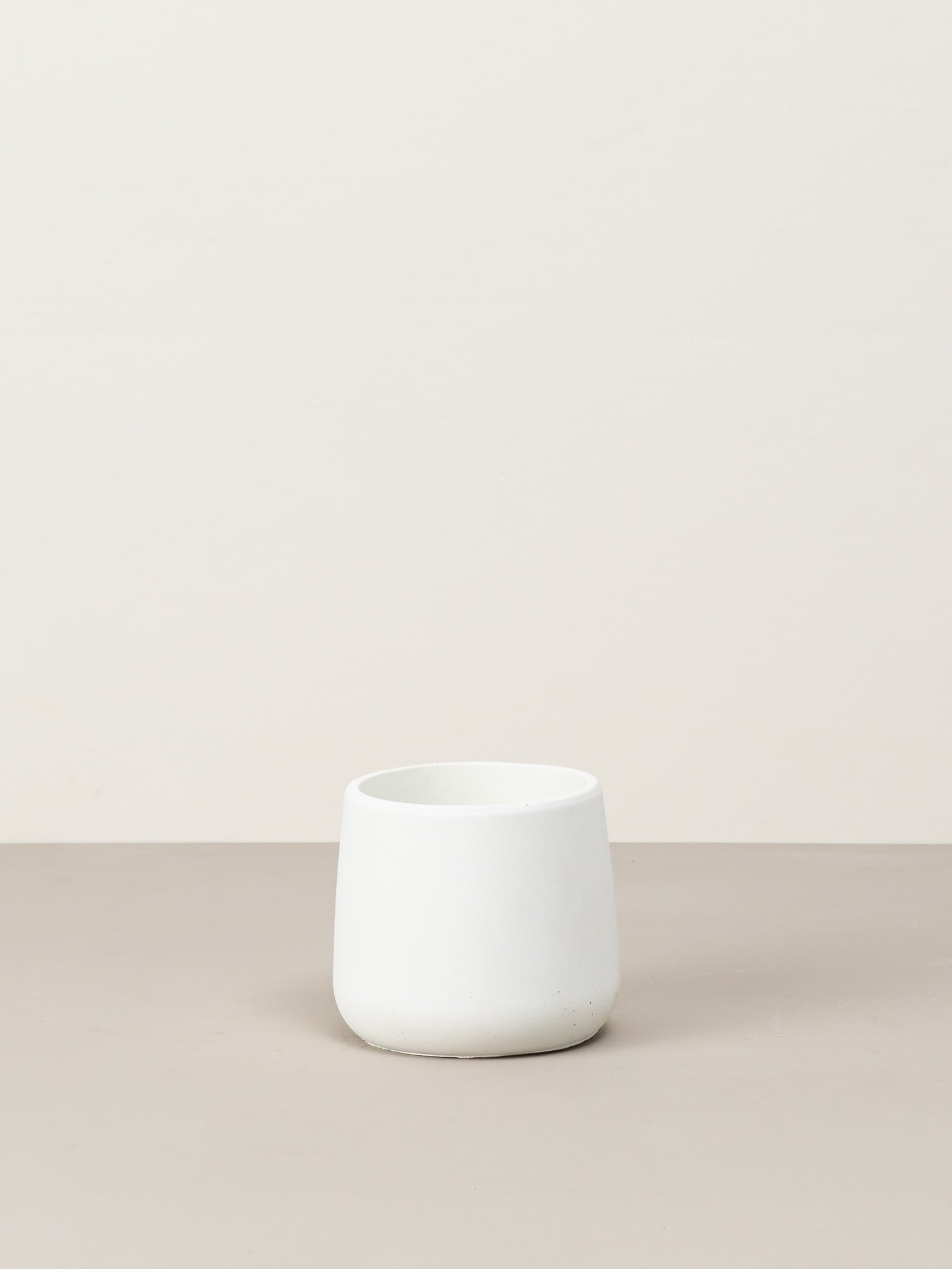 Blair | White
Sale price

+ AED 35
selected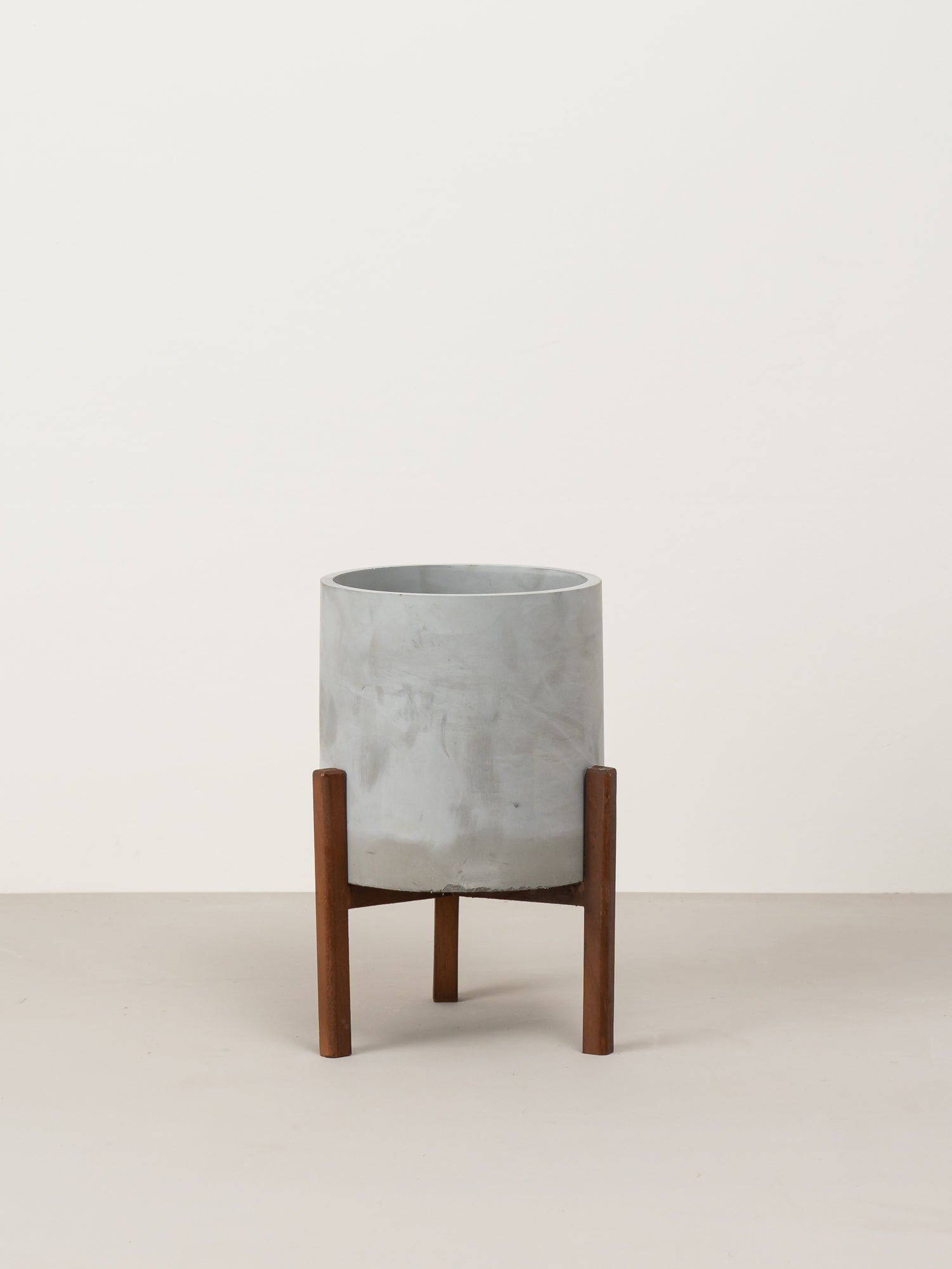 Quinn with stand | Grey
Sale price

+ AED 49
selected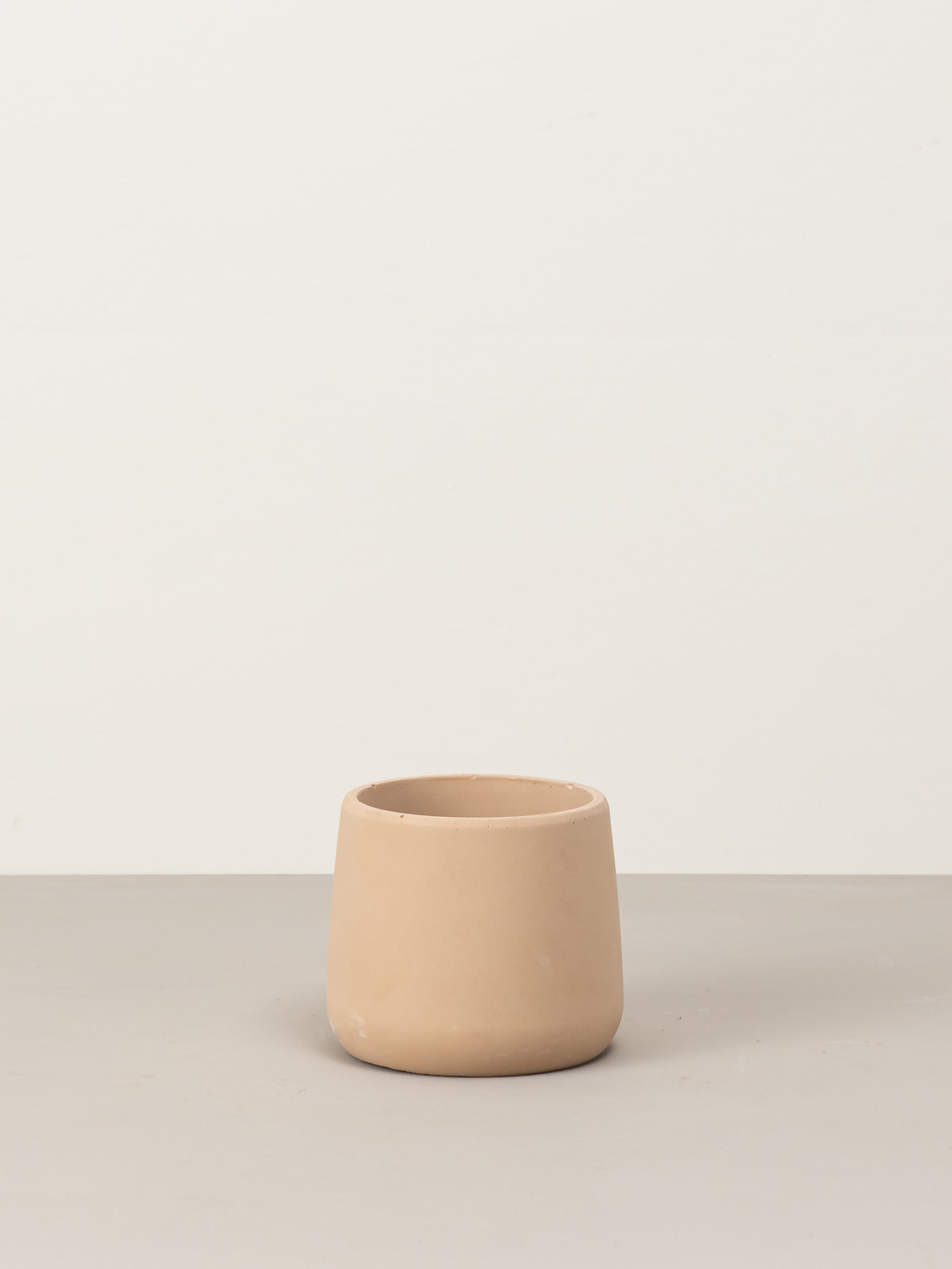 Blair | Nude
Sale price

+ AED 35
selected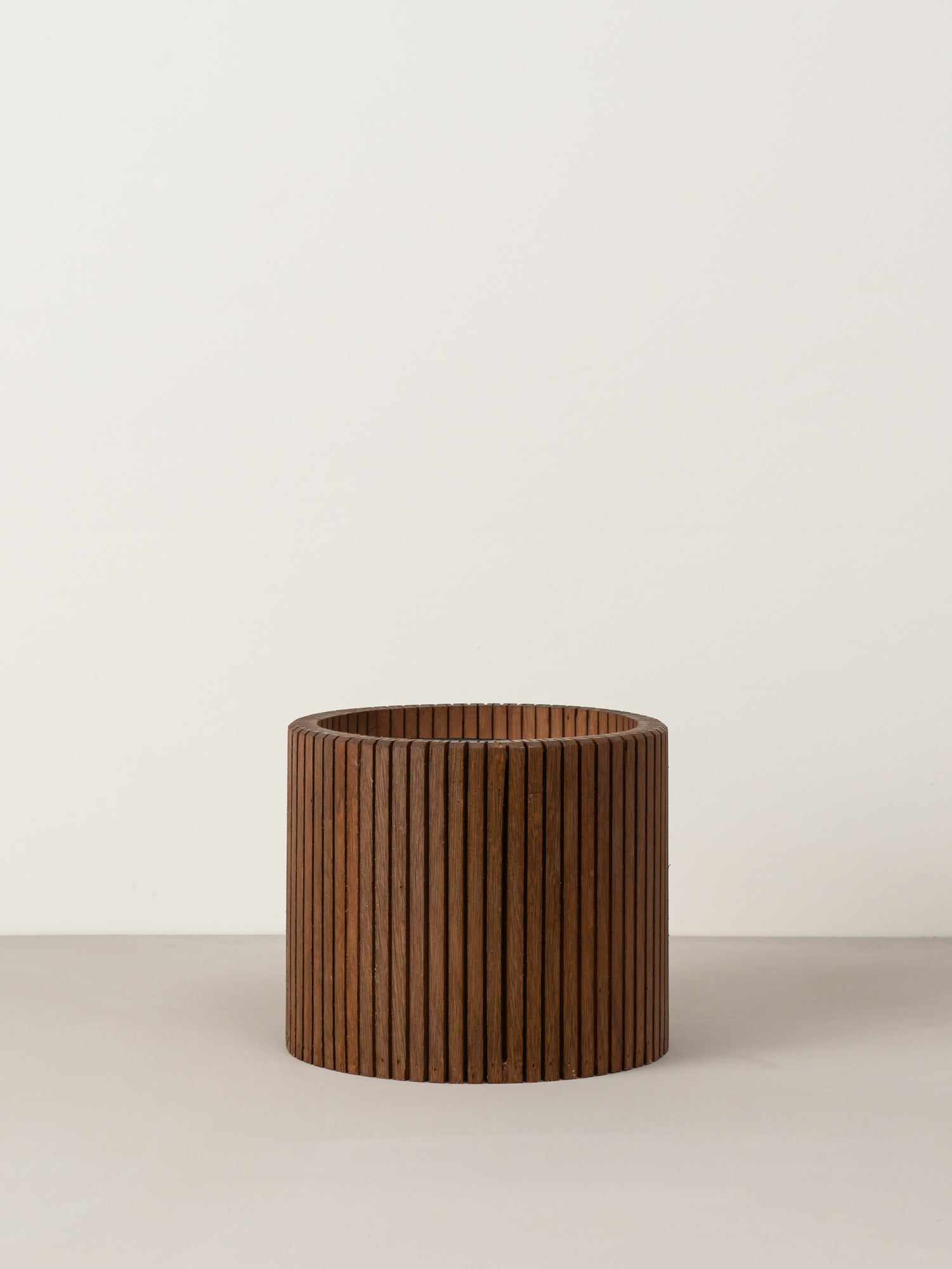 Karla | Teak
Sale price

+ AED 198
selected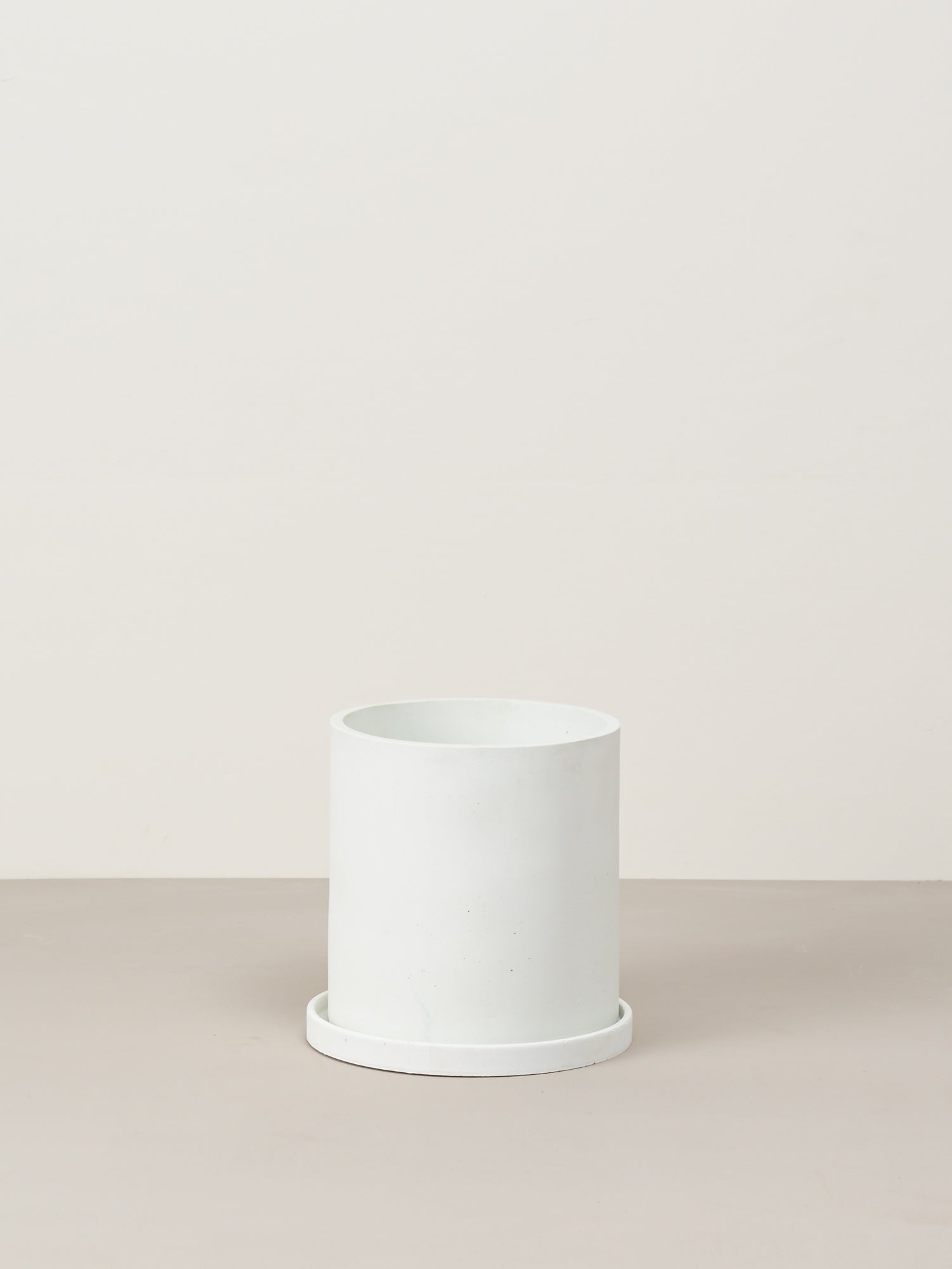 Quinn | White
Sale price

+ AED 39
selected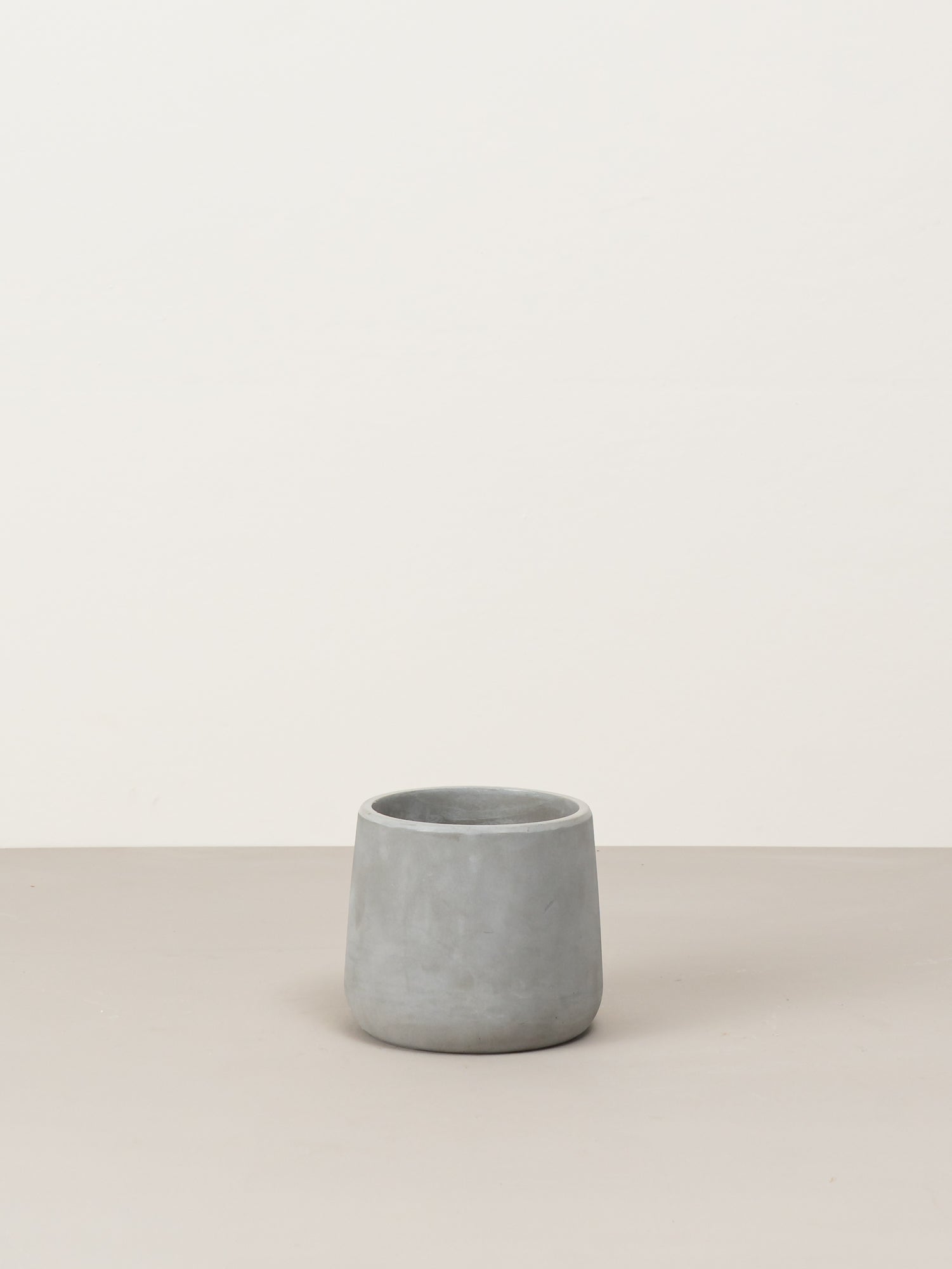 Blair | Grey
Sale price

+ AED 35
selected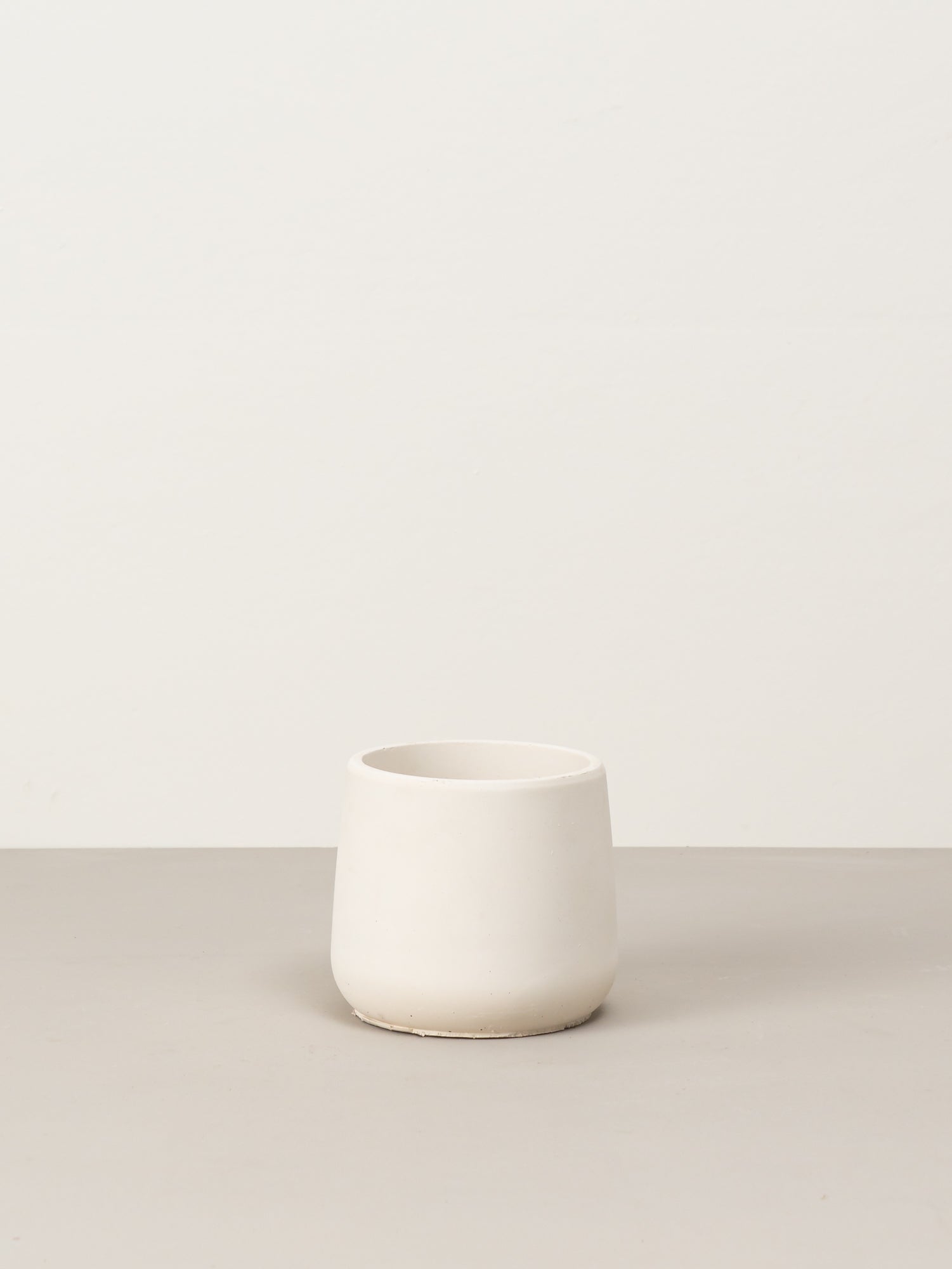 Blair | Crème
Sale price

+ AED 35
selected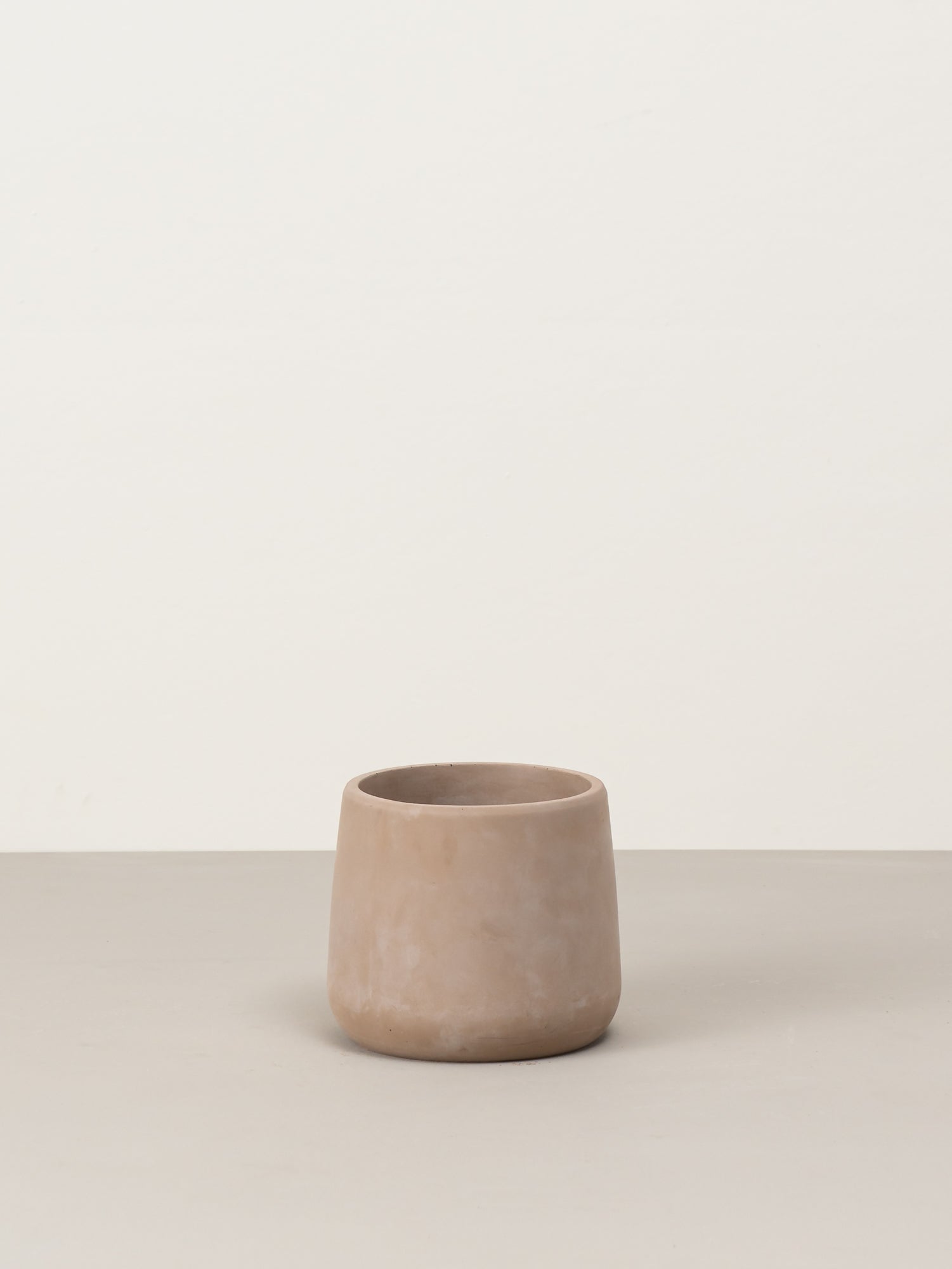 Blair | Brown
Sale price

+ AED 35
selected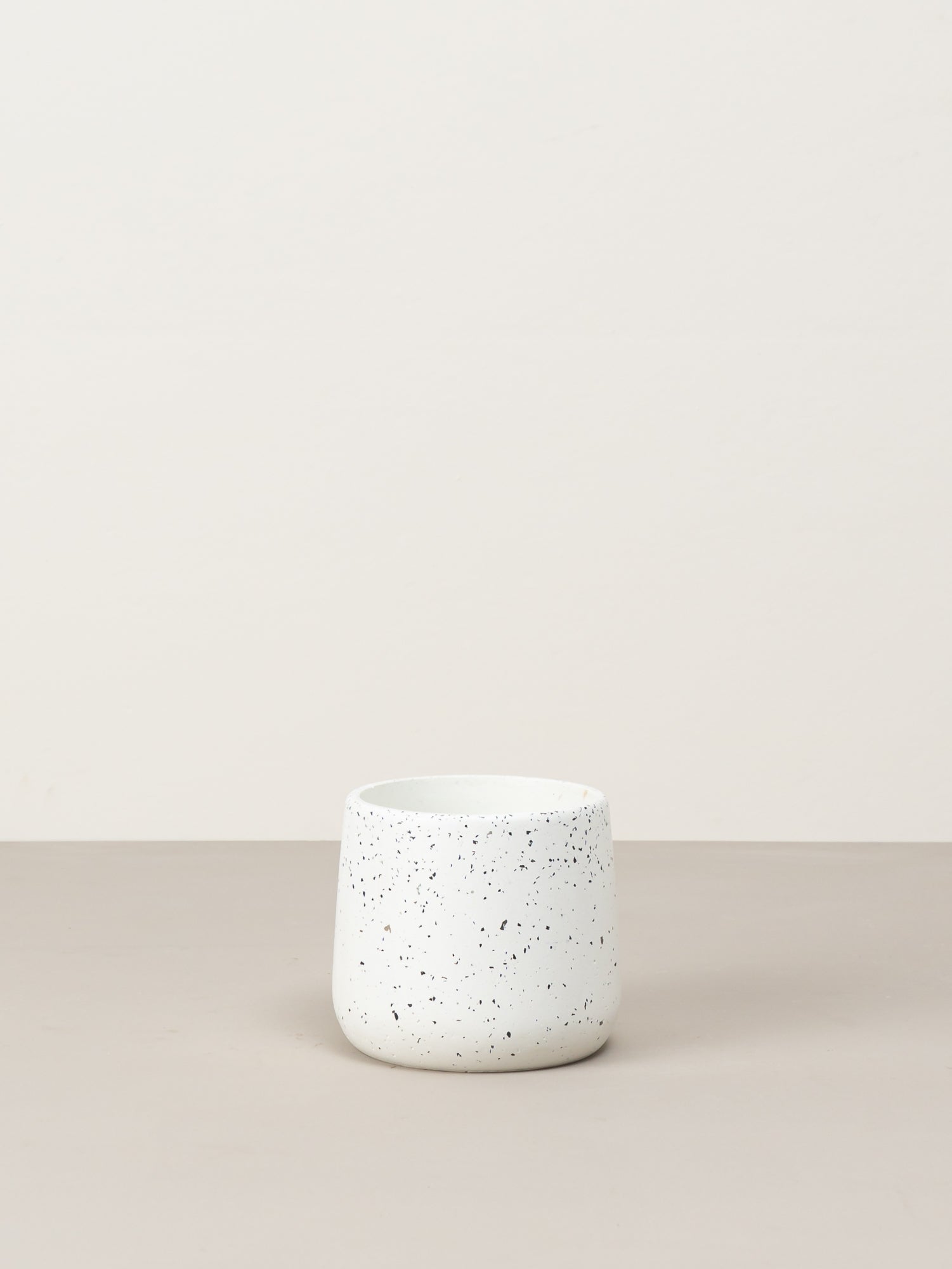 Blair | Terrazo
Sale price

+ AED 35
selected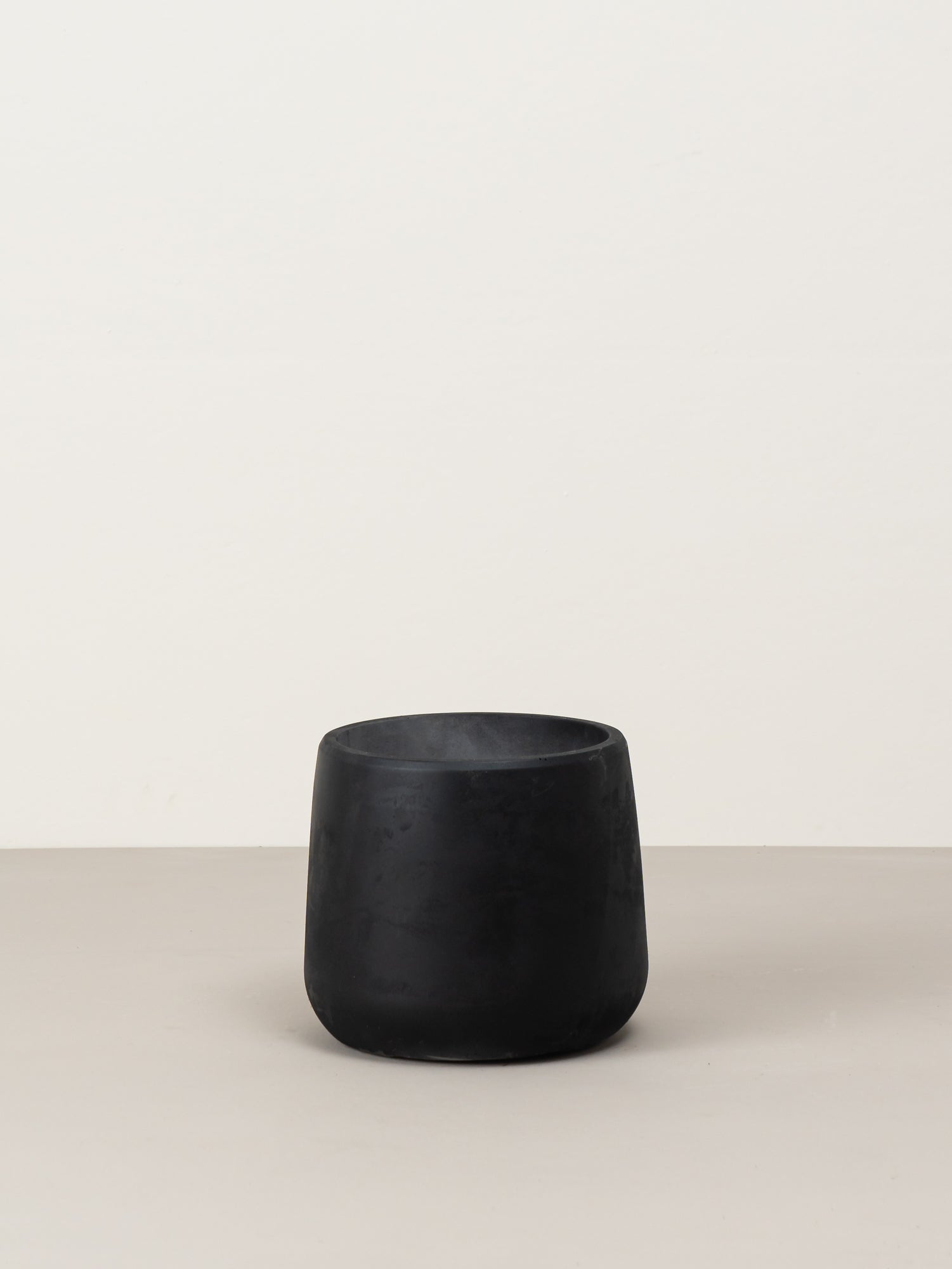 Blair | Black
Sale price

+ AED 35
selected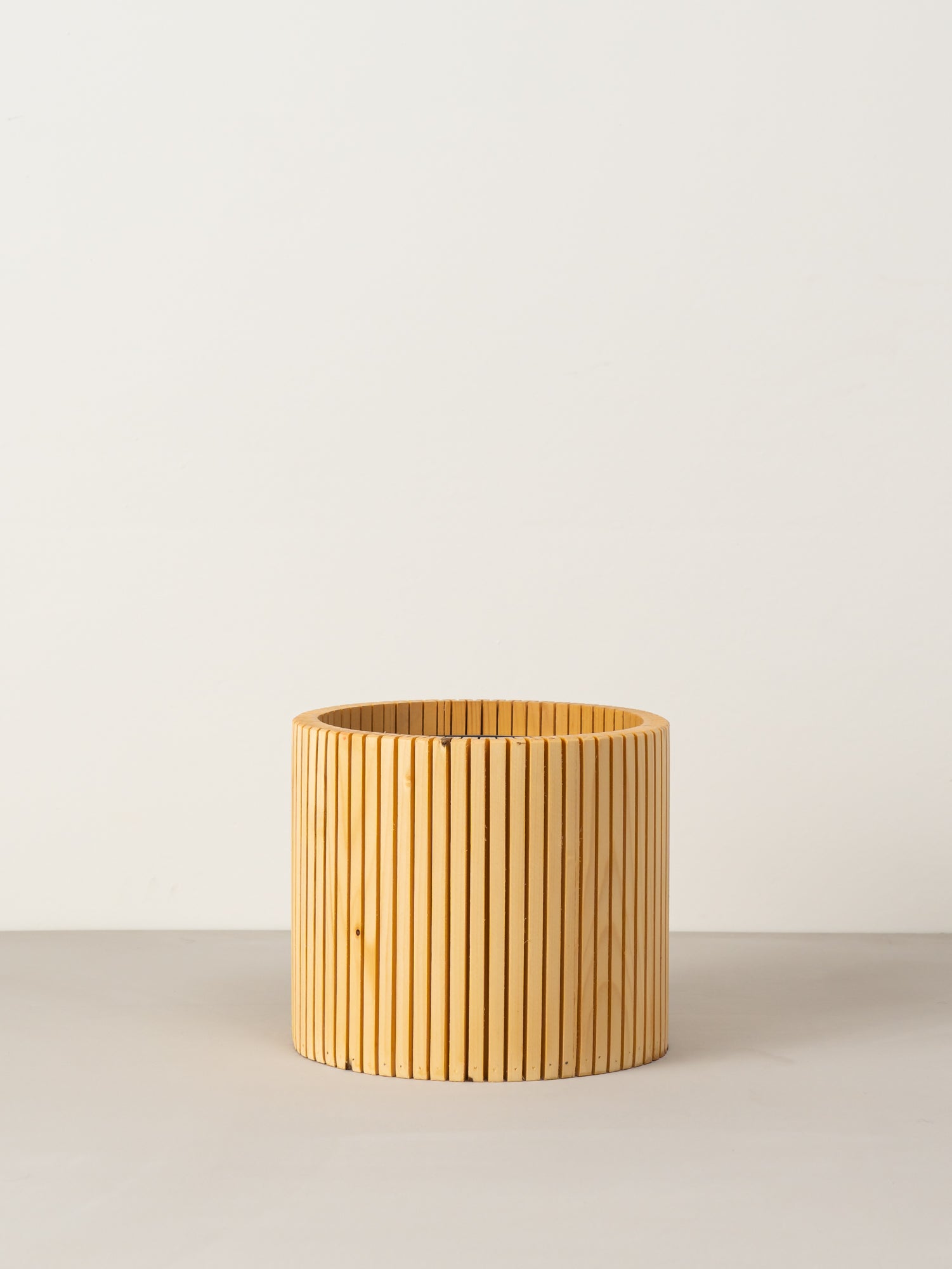 Karla | Natural
Sale price

+ AED 117
selected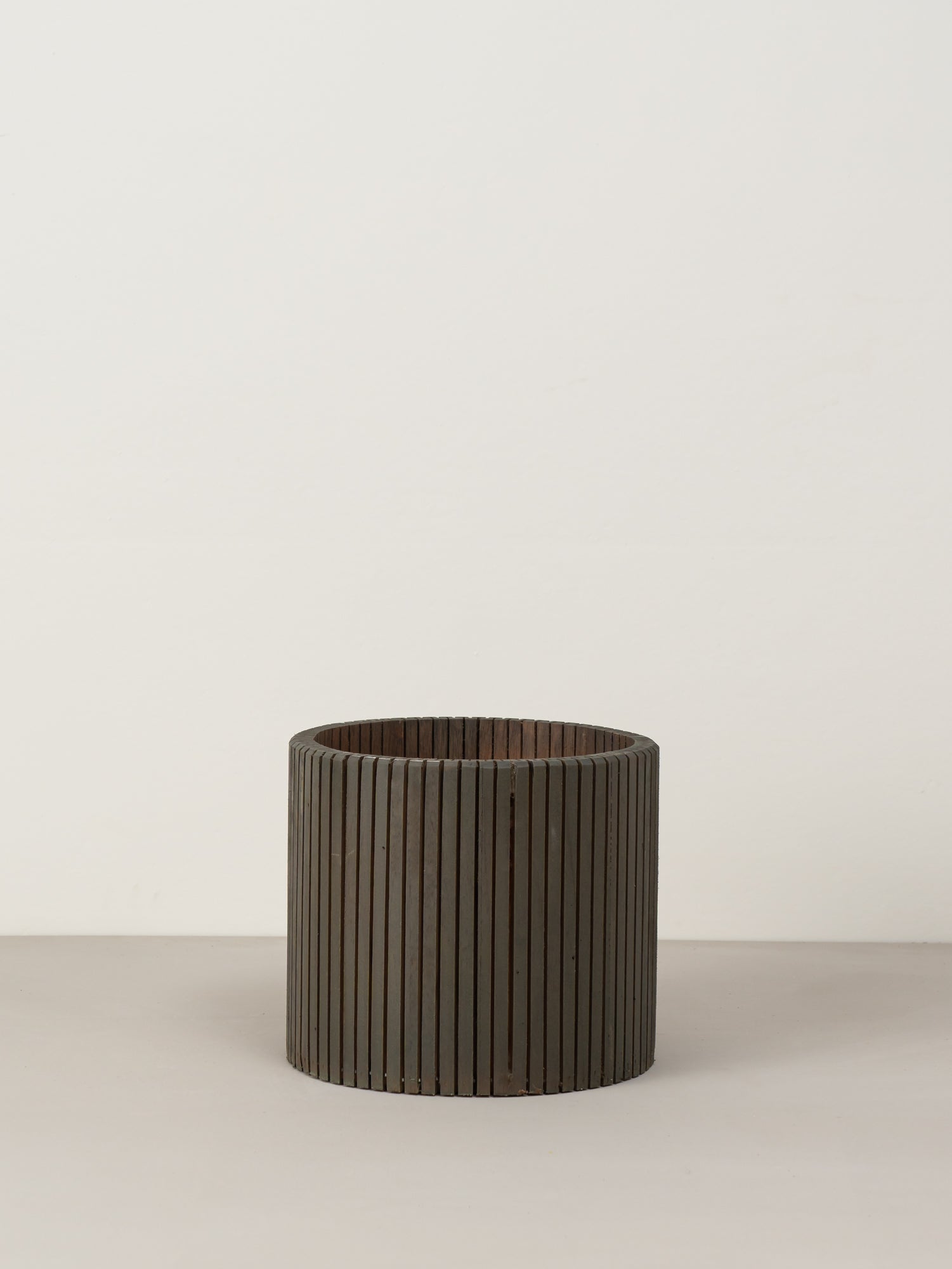 Karla | Ash
Sale price

+ AED 198
selected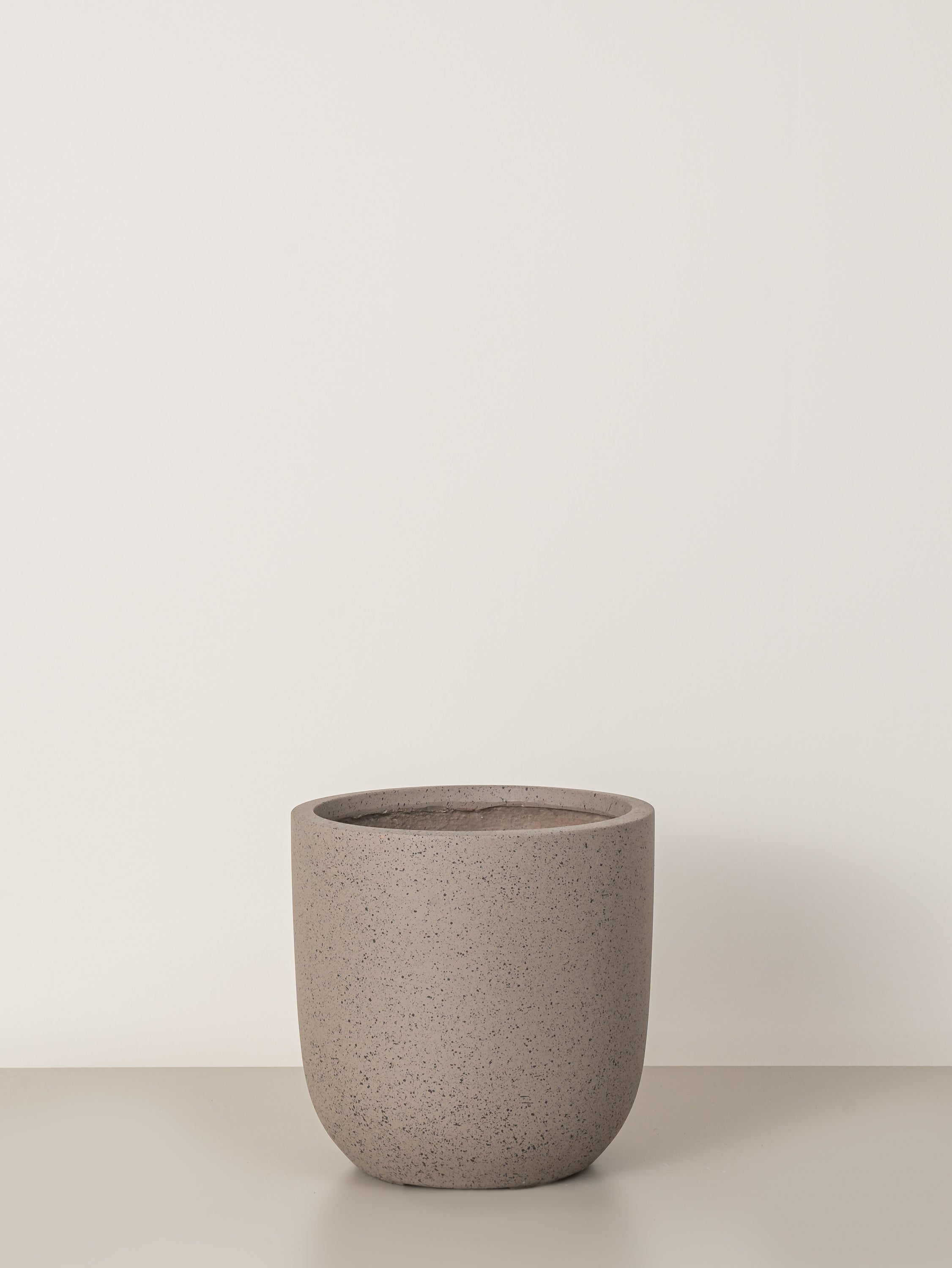 Alicia | Brown
Sale price

+ AED 55
selected
Dimensions: 25cm Diameter x 25cm Height
Material: Cement Fibre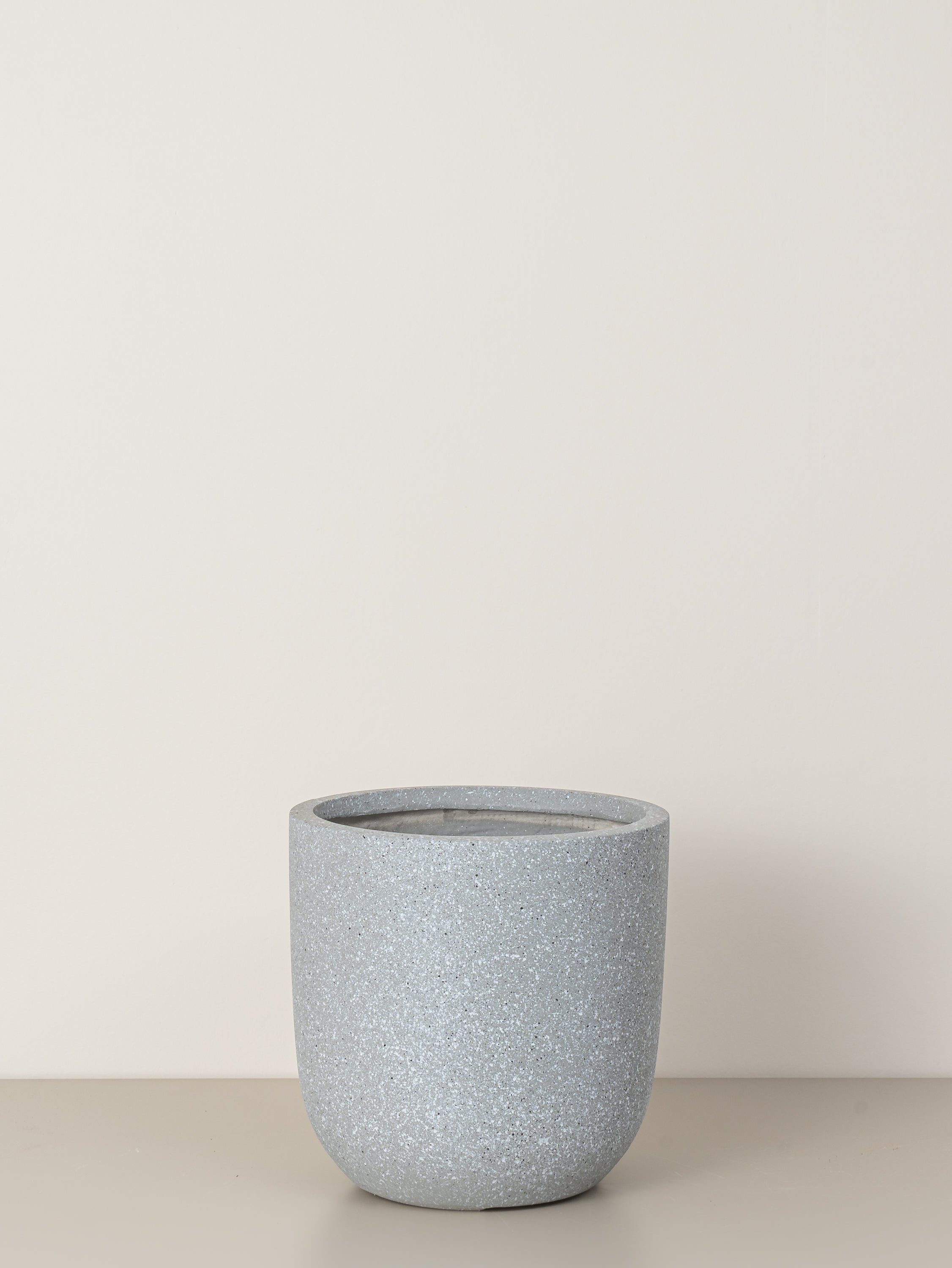 Alicia | Grey
Sale price

+ AED 55
selected
Dimensions: 25cm Diameter x 25cm Height
Material: Cement Fibre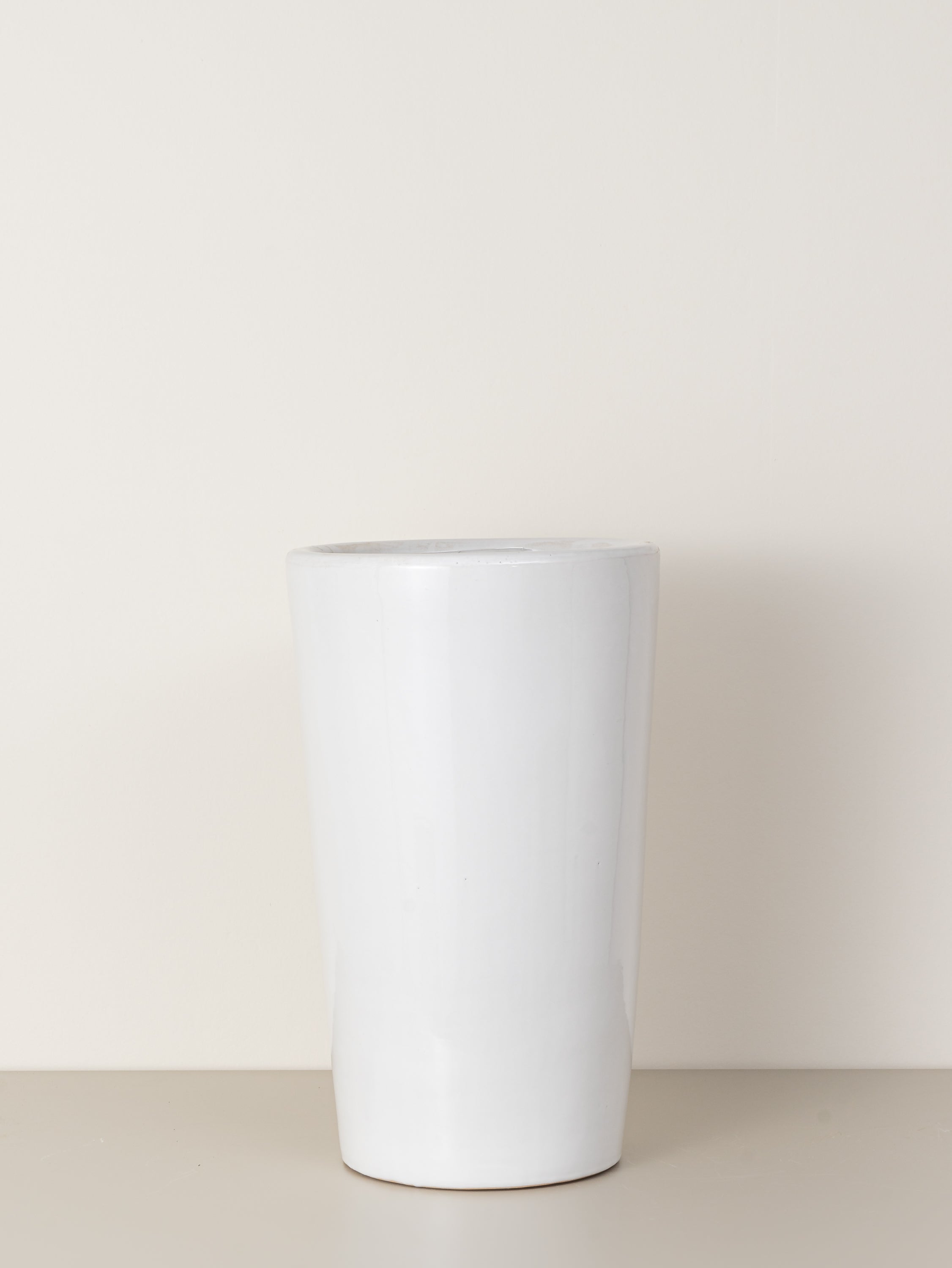 Julie (Matte)
Sale price

+ AED 60
selected
Dimensions: 26cm Diameter x 40cm Height
Material: Ceramic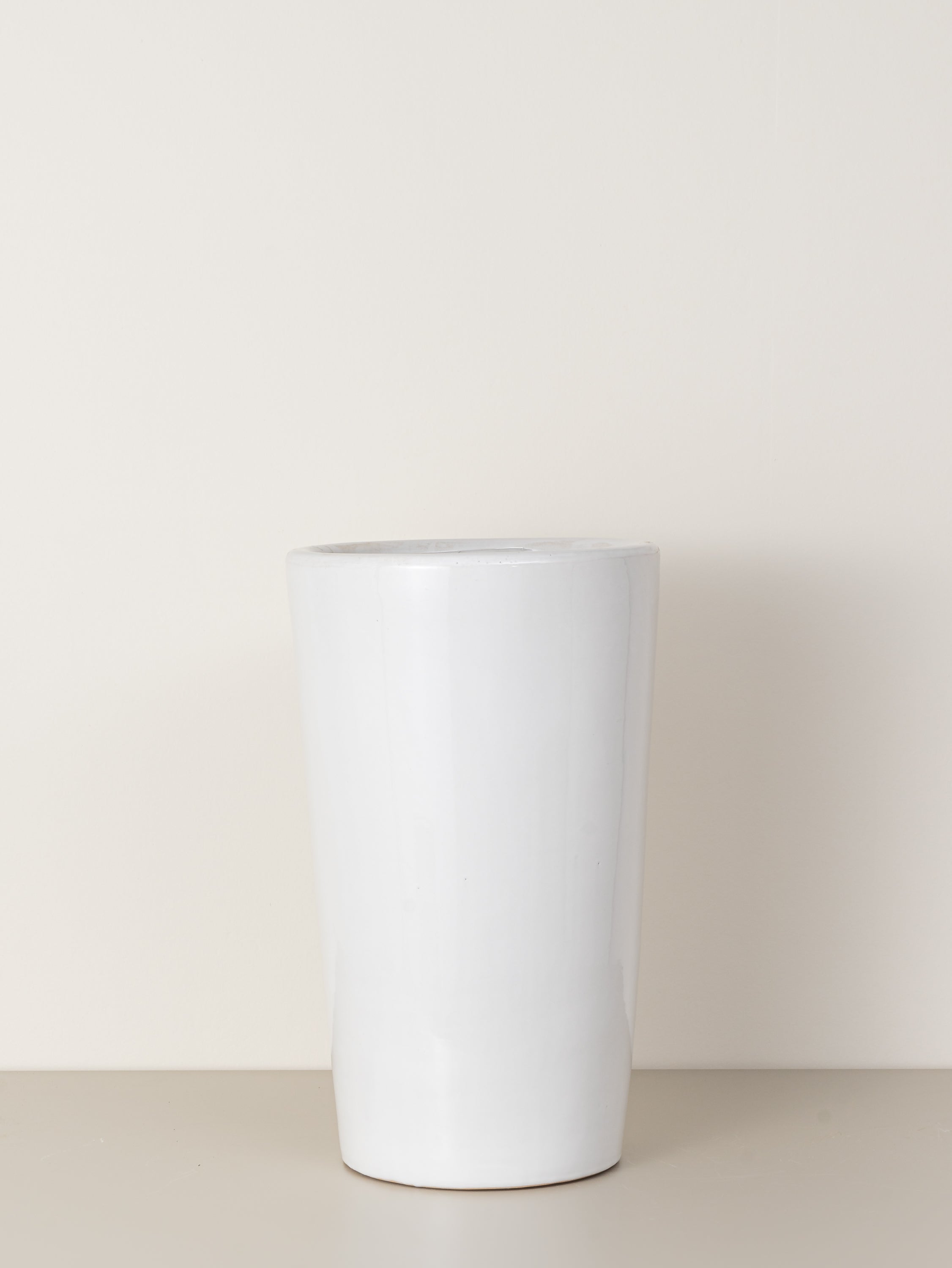 Julie (Gloss)
Sale price

+ AED 50
selected
Dimensions: 26cm Diameter x 40cm Height
Material: Ceramic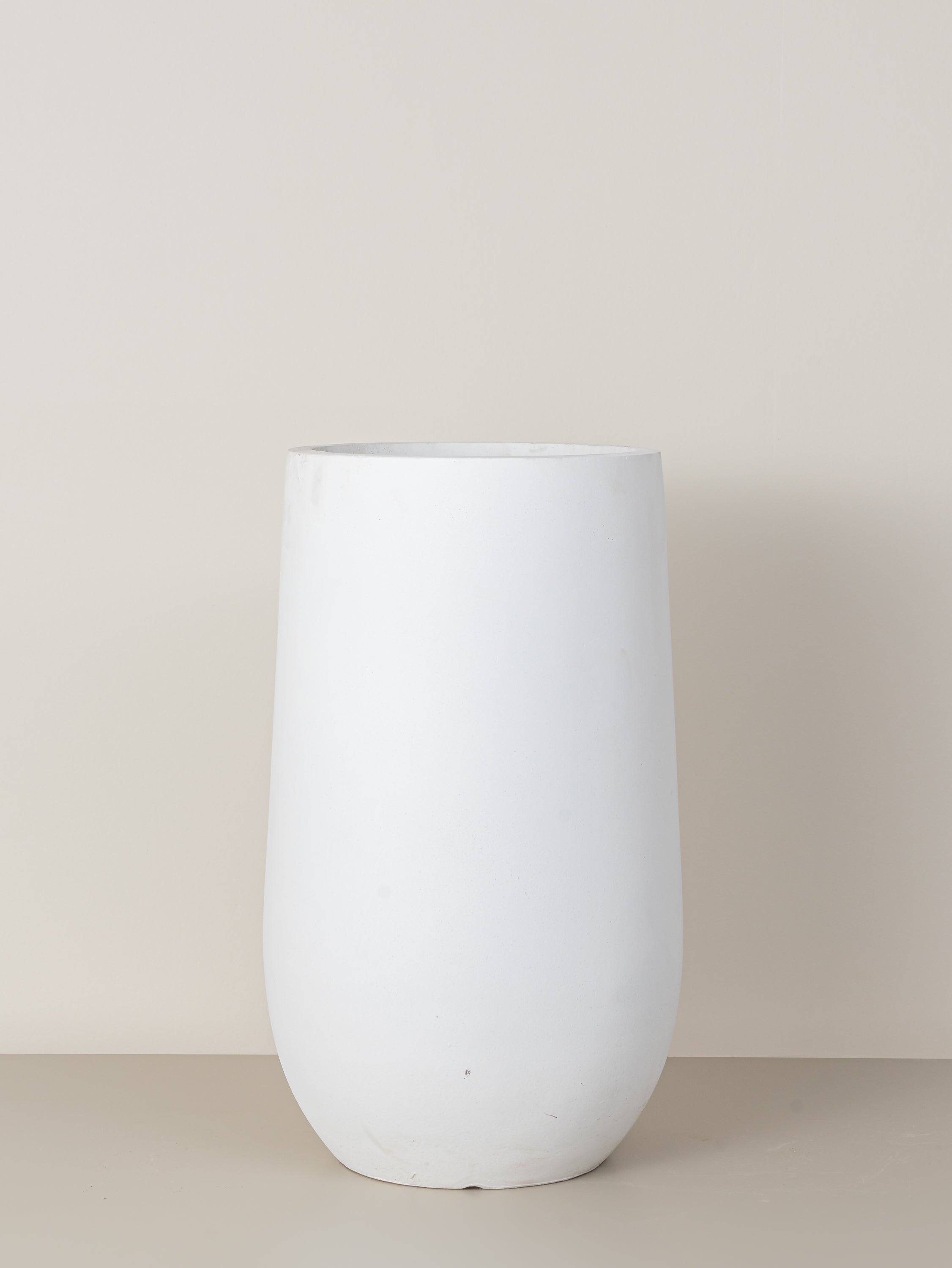 Helen | White
Sale price

+ AED 75
selected
Dimensions: 26cm Diameter x 45cm Height
Material: Cement Fibre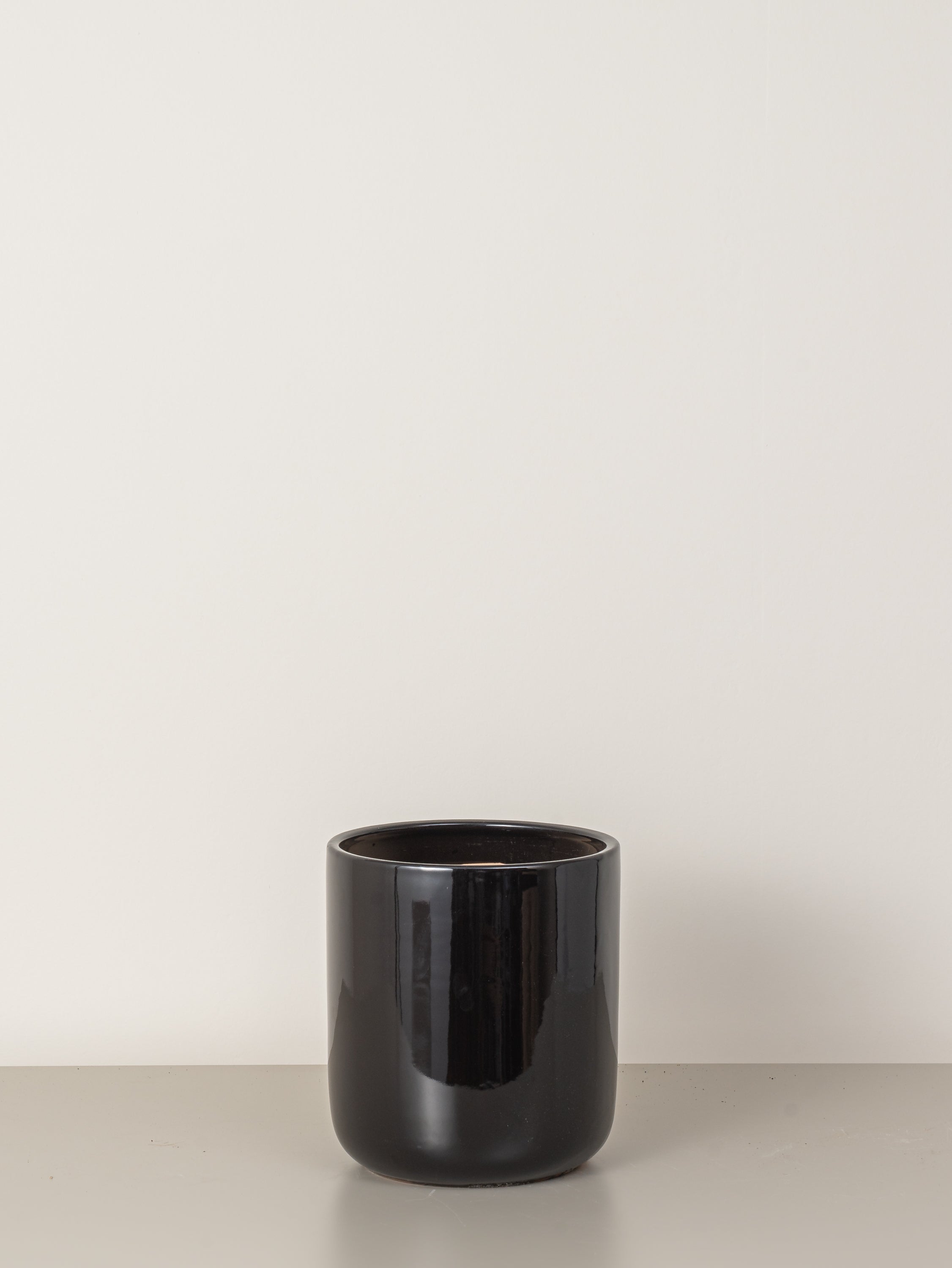 Emma | Black (Matte)
Sale price

+ AED 40
selected
Dimensions: 25cm Diameter x 28cm Height
Material: Ceramic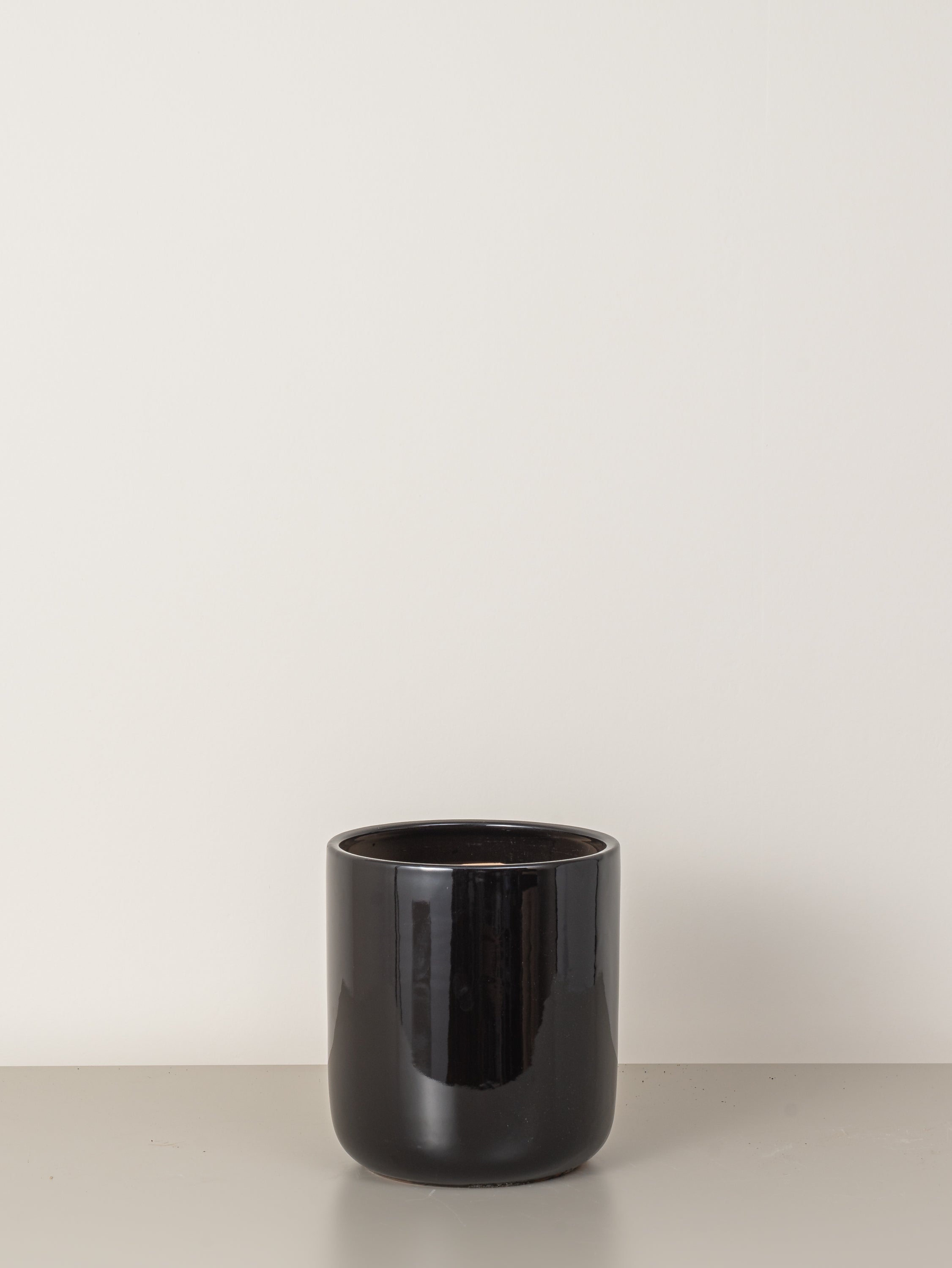 Emma | Black (Gloss)
Sale price

+ AED 30
selected
Dimensions: 25cm Diameter x 28cm Height
Material: Ceramic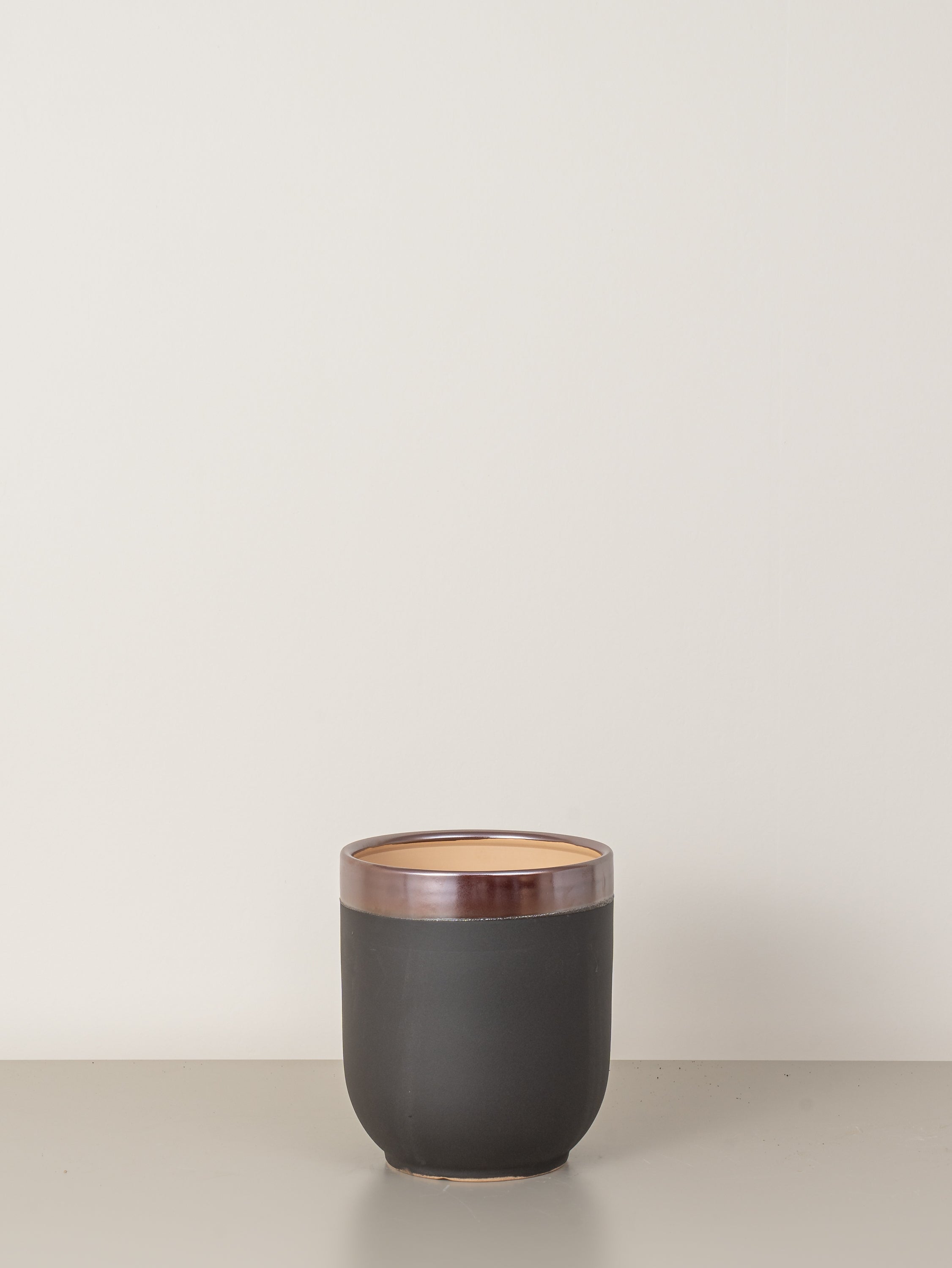 Chloe
Sale price

+ AED 30
selected
Dimensions: 25cm Diameter x 28cm Height
Material: Ceramic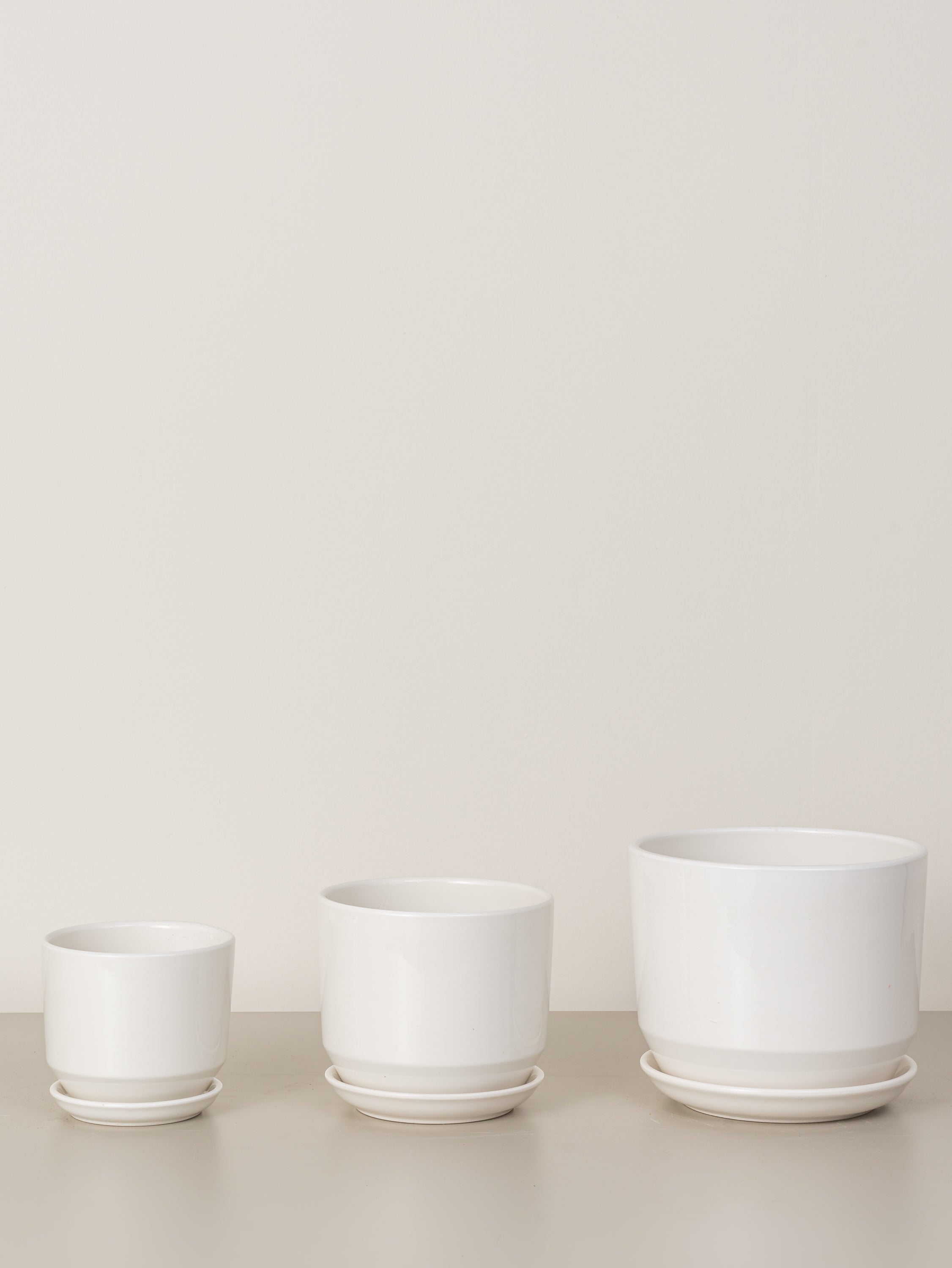 Briana (Matte)
Sale price

+ AED 30
selected
Dimensions: 21cm Diameter x 18cm Height
Material: Ceramic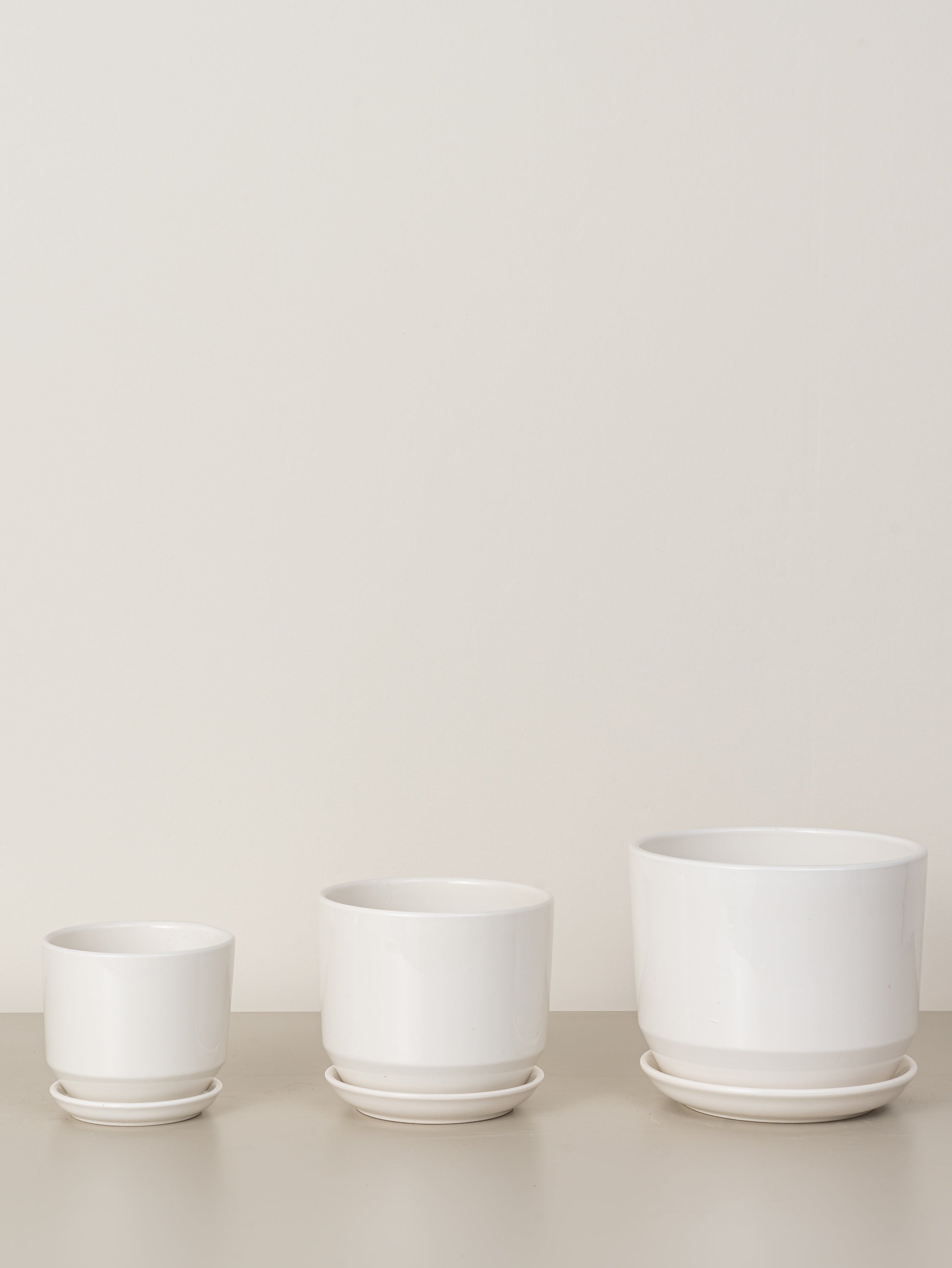 Briana (Gloss)
Sale price

+ AED 22
selected
Dimensions: 21cm Diameter x 18cm Height
Material: Ceramic
Alison (Matte)
Sale price

+ AED 40
selected
Dimensions: 21cm Diameter x 18cm Height
Material: Ceramic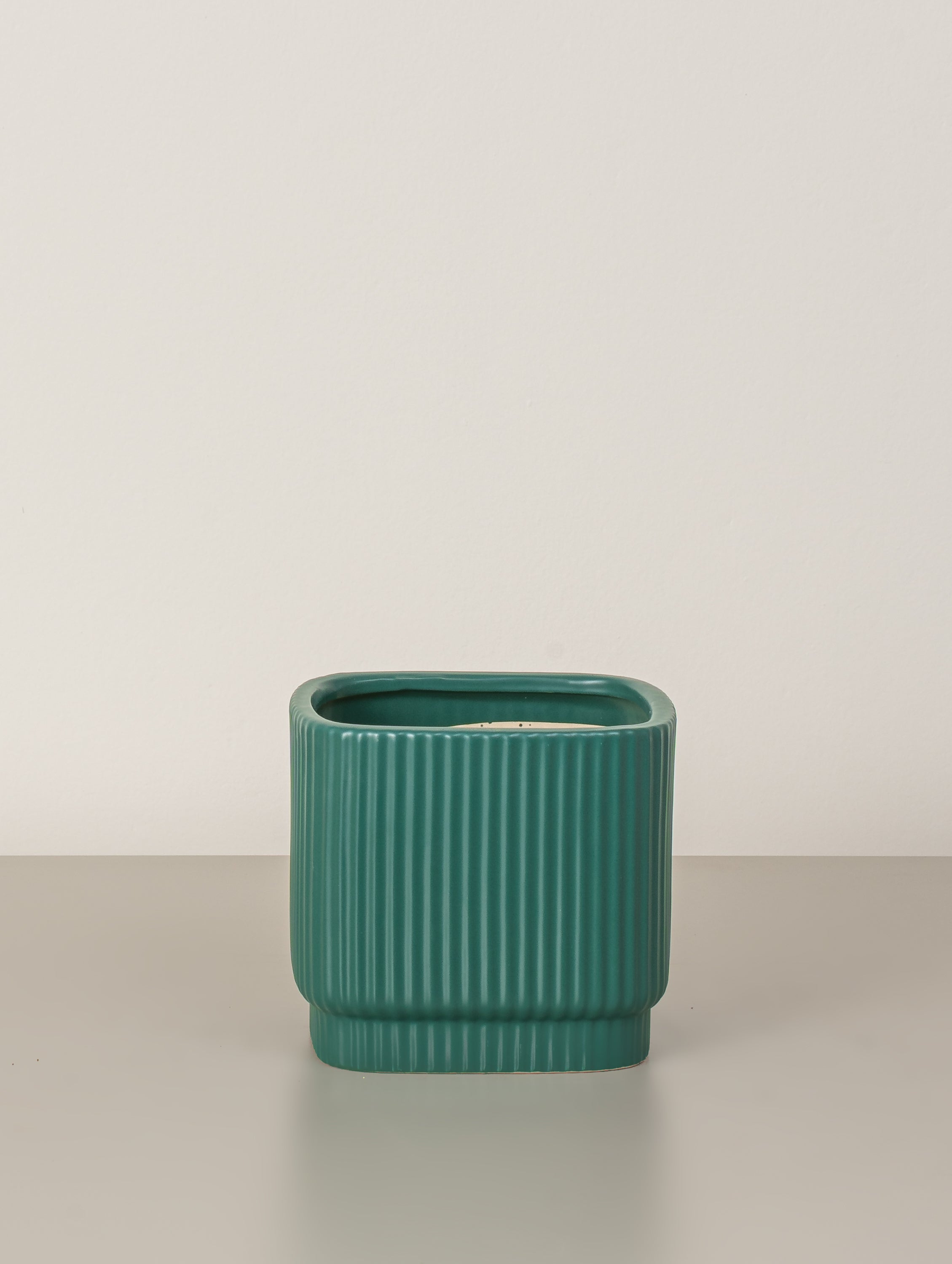 Alison (Gloss)
Sale price

+ AED 30
selected
Dimensions: 21cm Diameter x 18cm Height
Material: Ceramic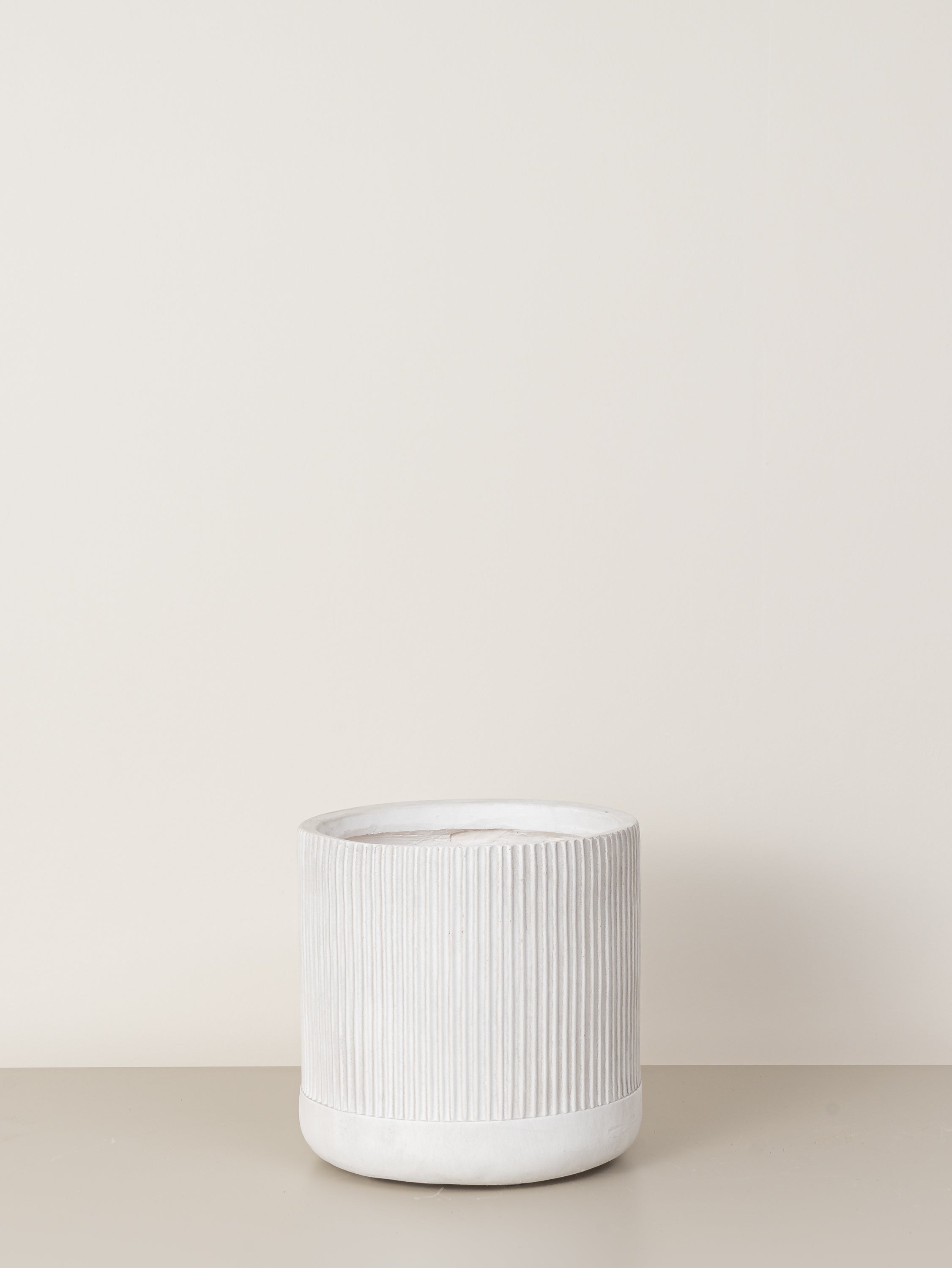 Alena | White
Sale price

+ AED 60
selected
Dimensions: 24cm Diameter x 24cm Height
Material: Cement Fibre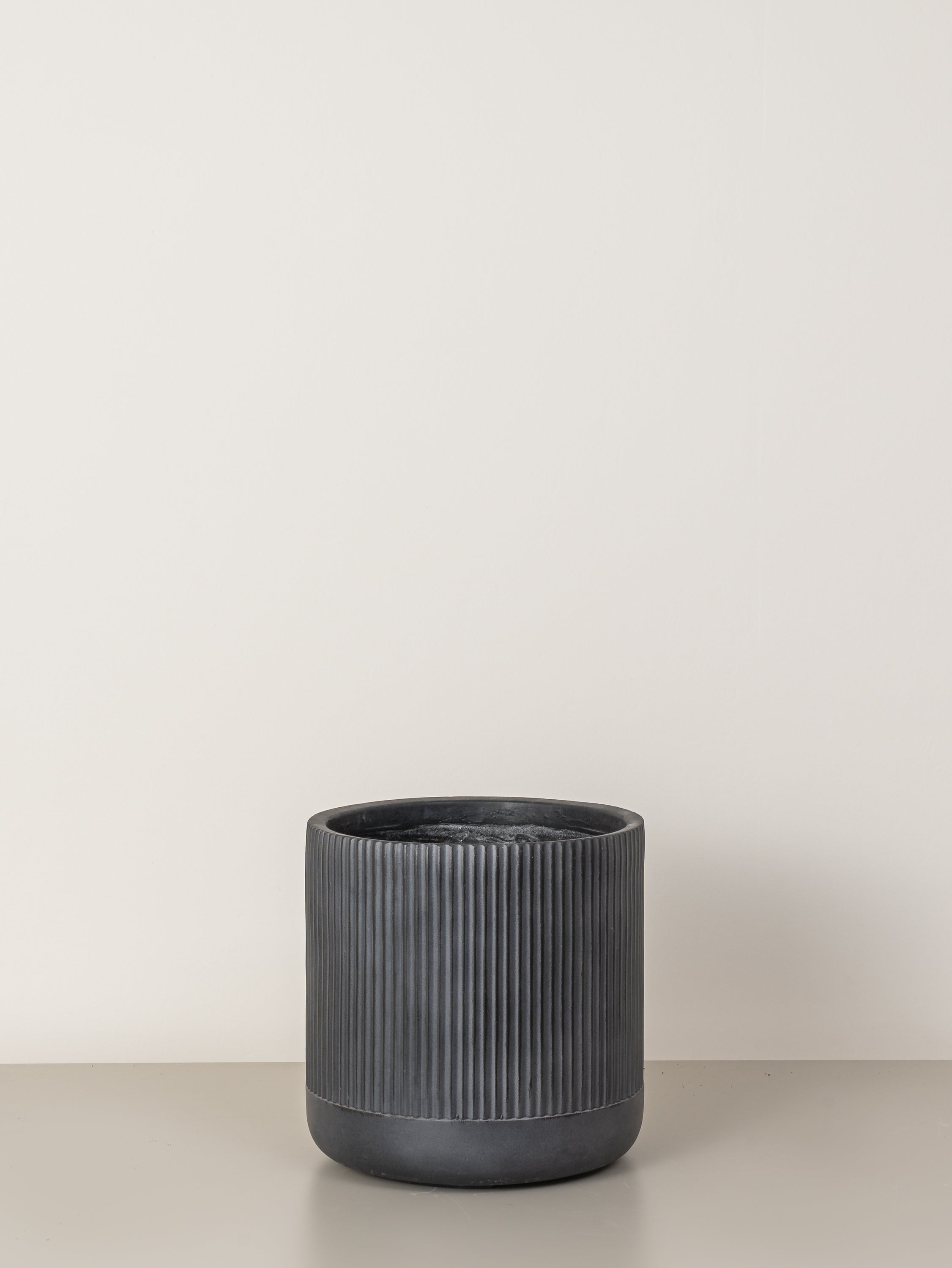 Alena | Black
Sale price

+ AED 60
selected
Dimensions: 24cm Diameter x 24cm Height
Material: Cement Fibre
Not in Season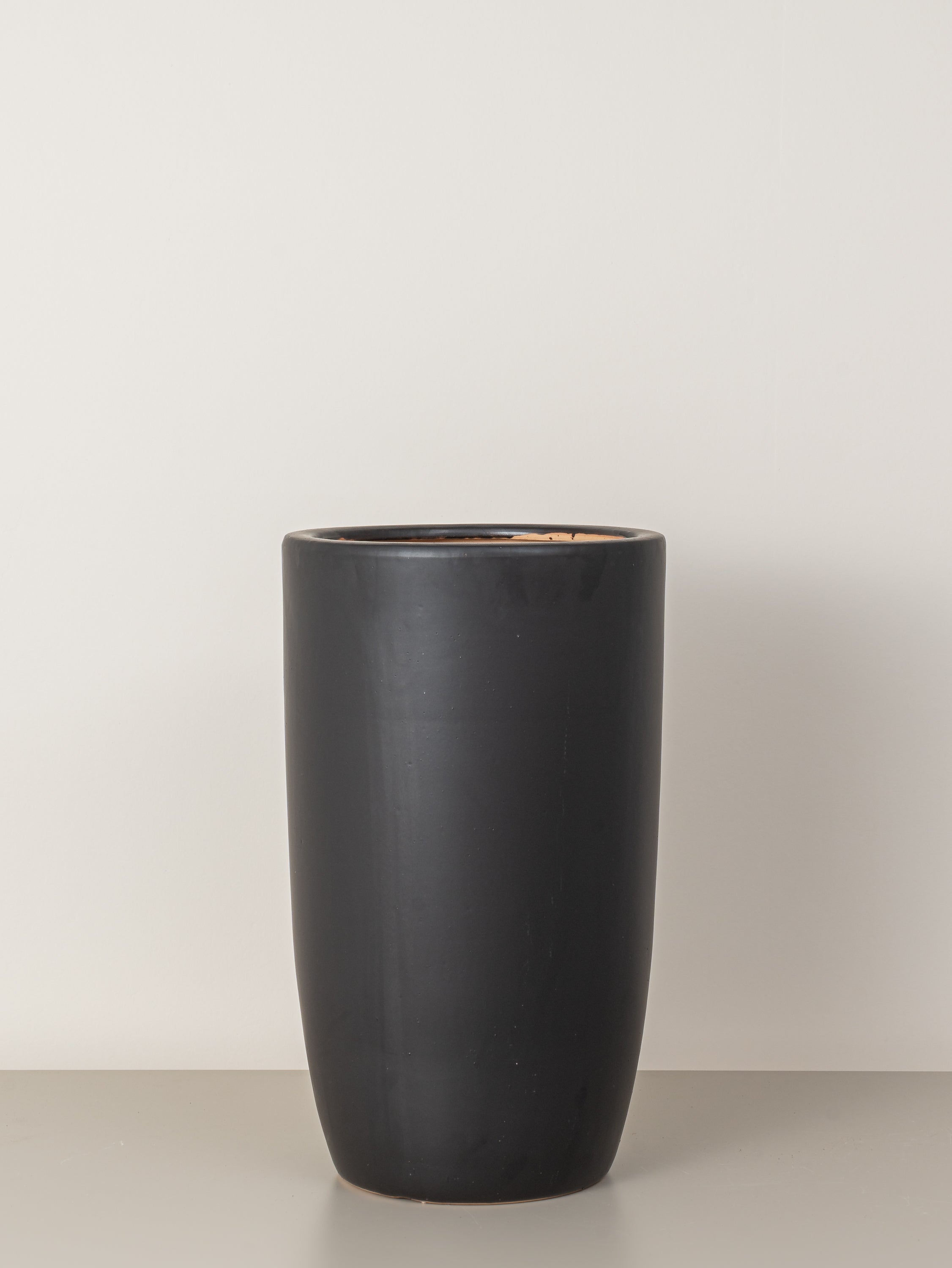 Sam
Sale price

+ AED 50
selected
Dimensions: 24cm Diameter x 50cm Height
Material: Ceramic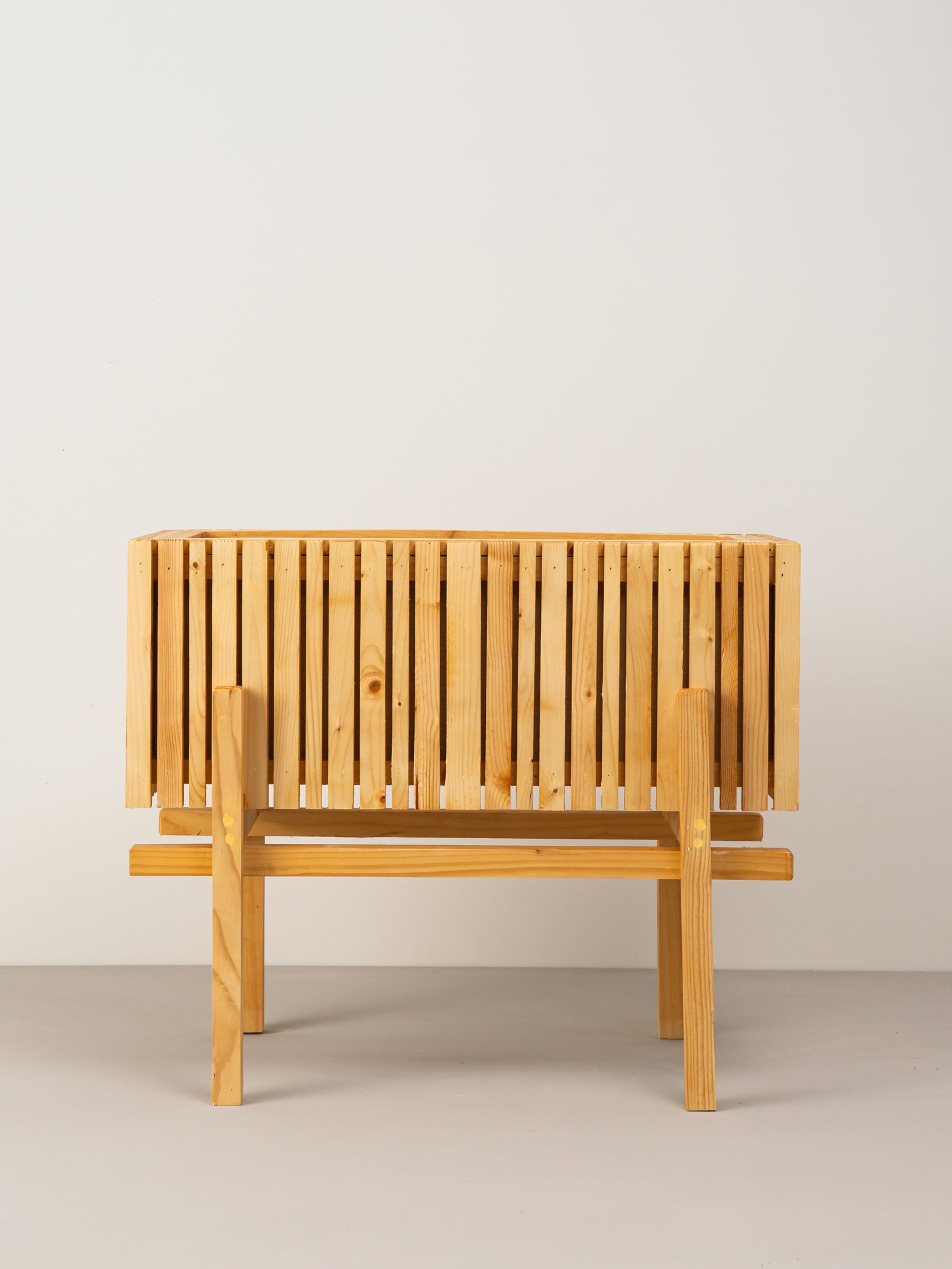 Eden | Natural
Sale price

+ AED 225
selected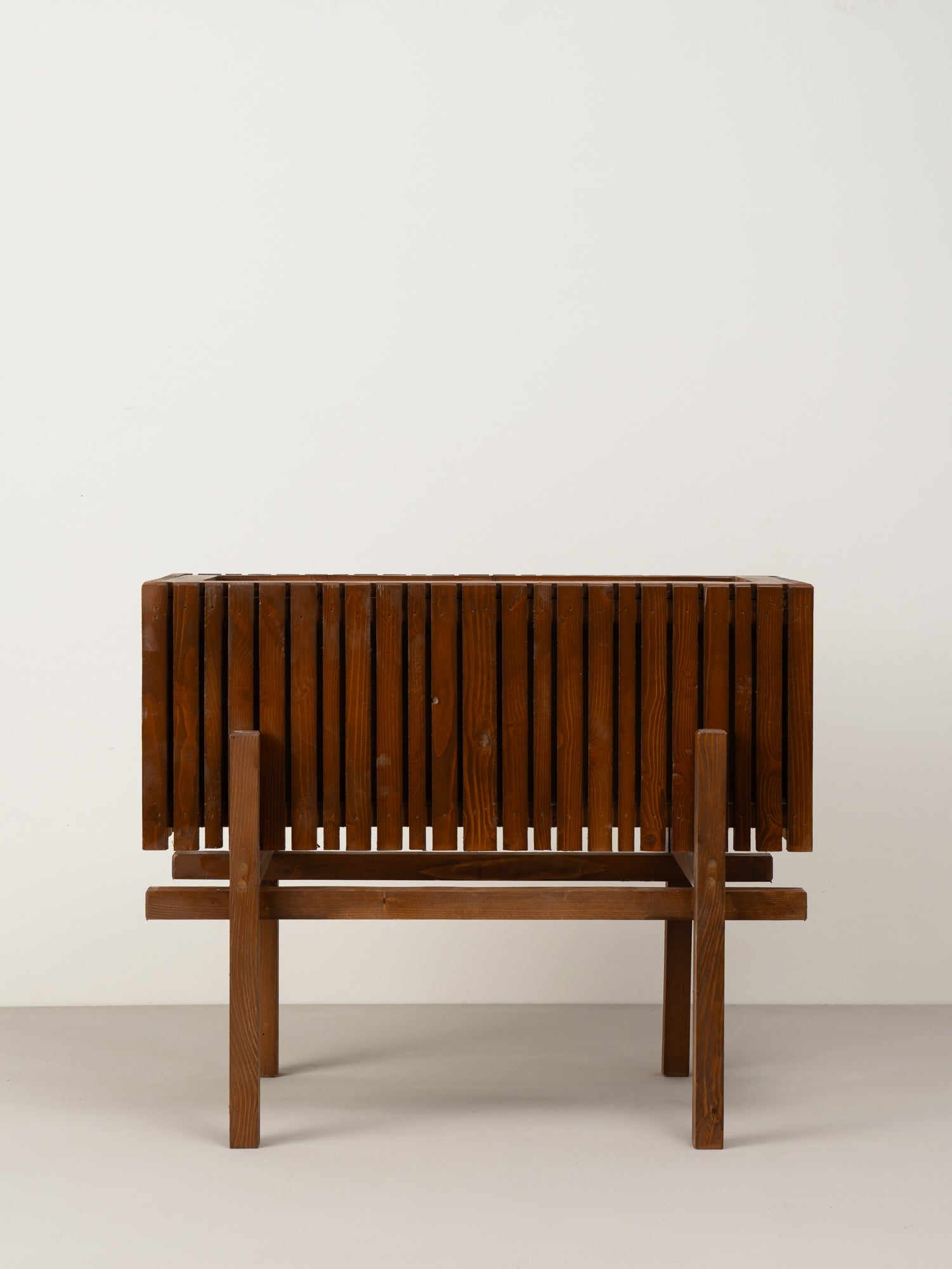 Eden | Dark
Sale price

+ AED 225
selected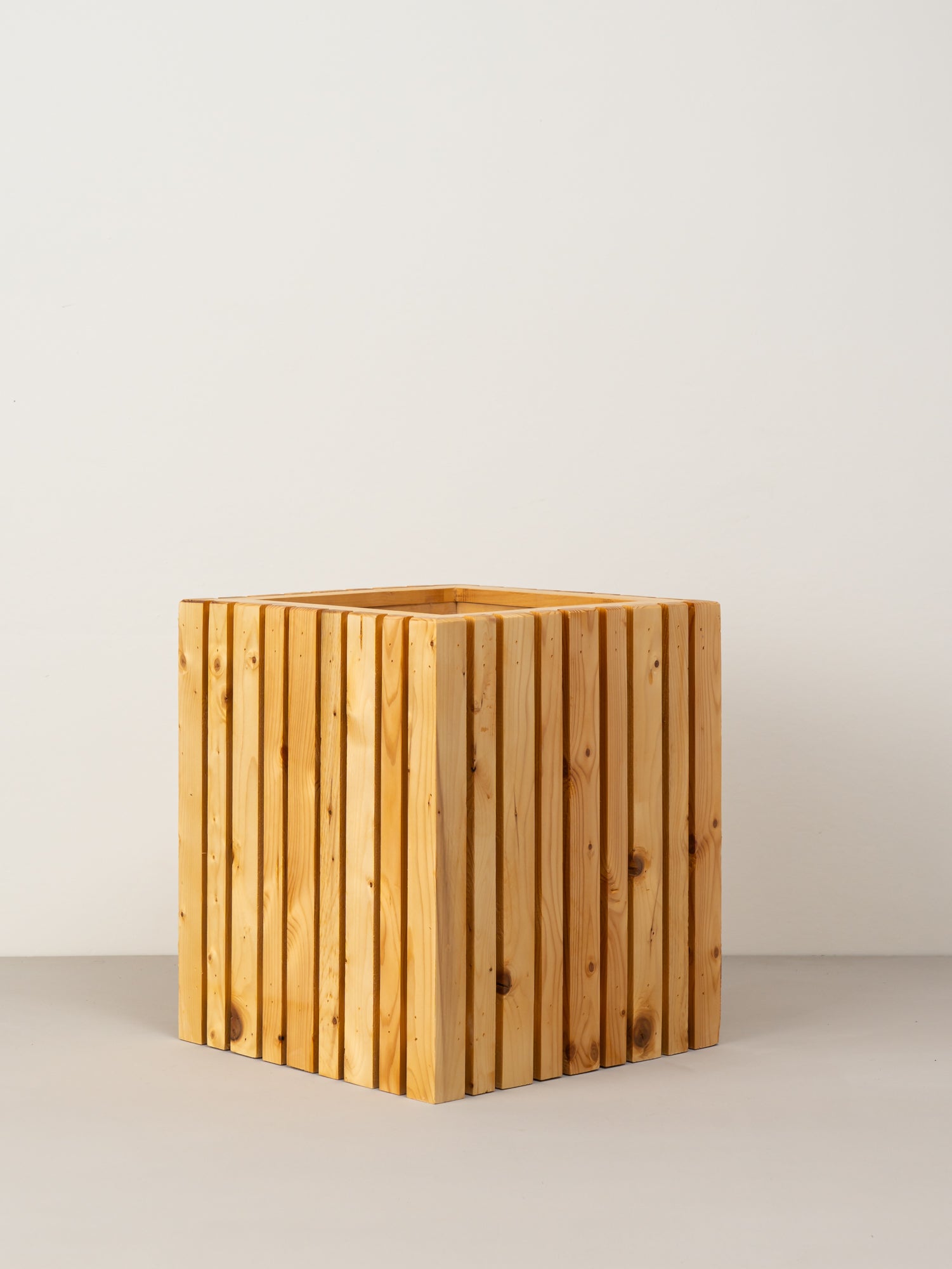 Tanya | Natural
Sale price

+ AED 135
selected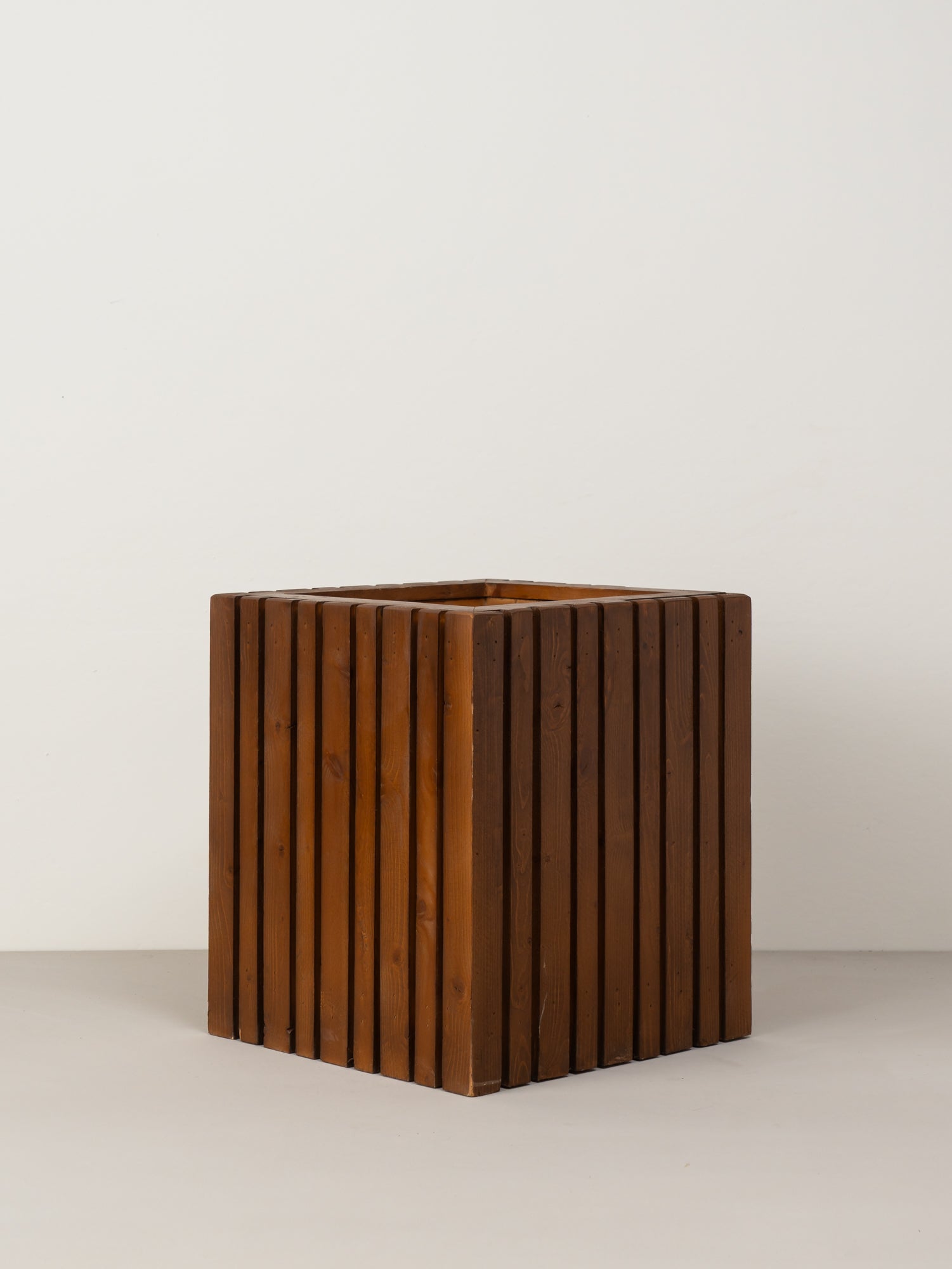 Tanya | Dark
Sale price

+ AED 135
selected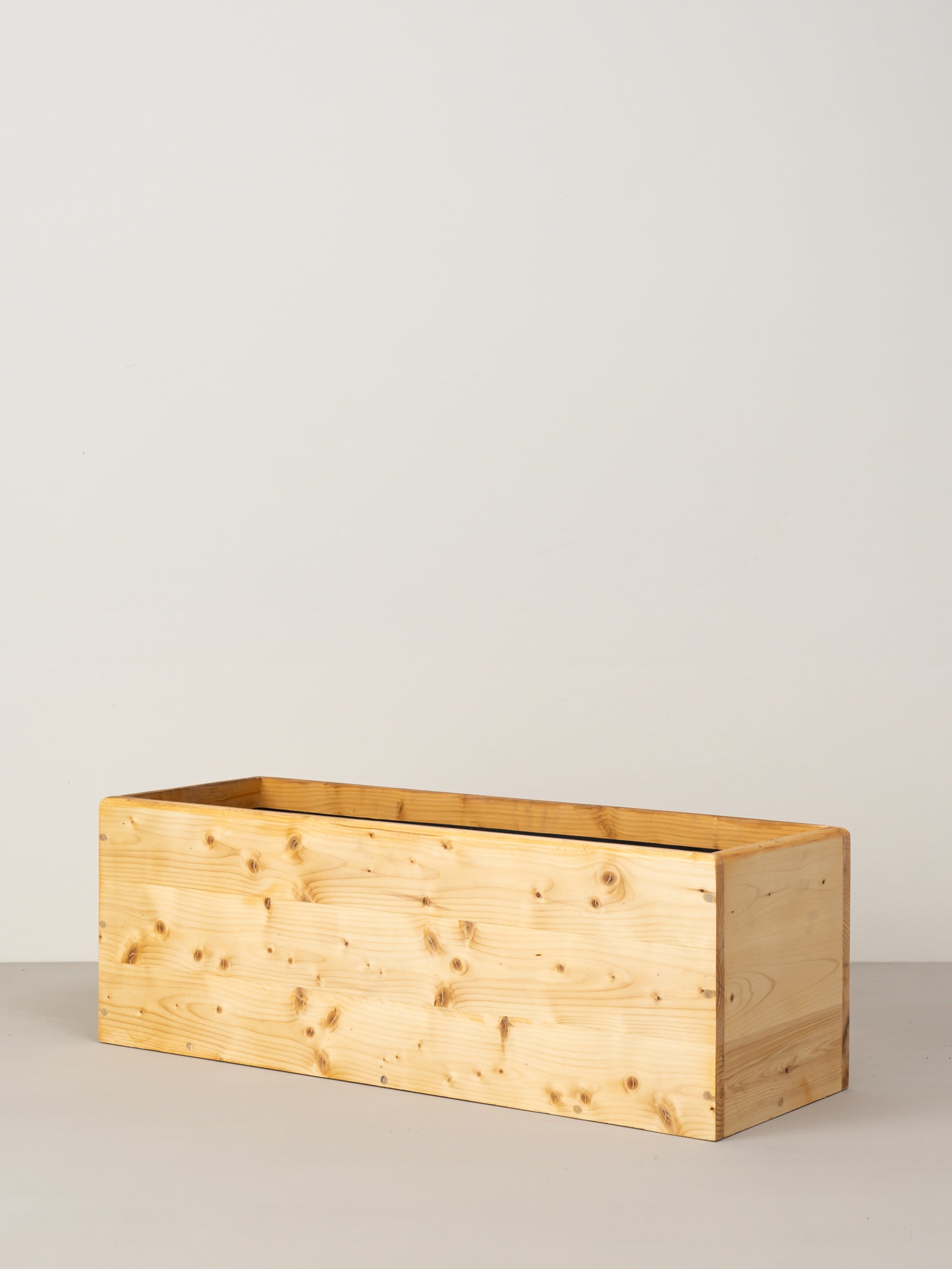 Janette | Natural
Sale price

+ AED 315
selected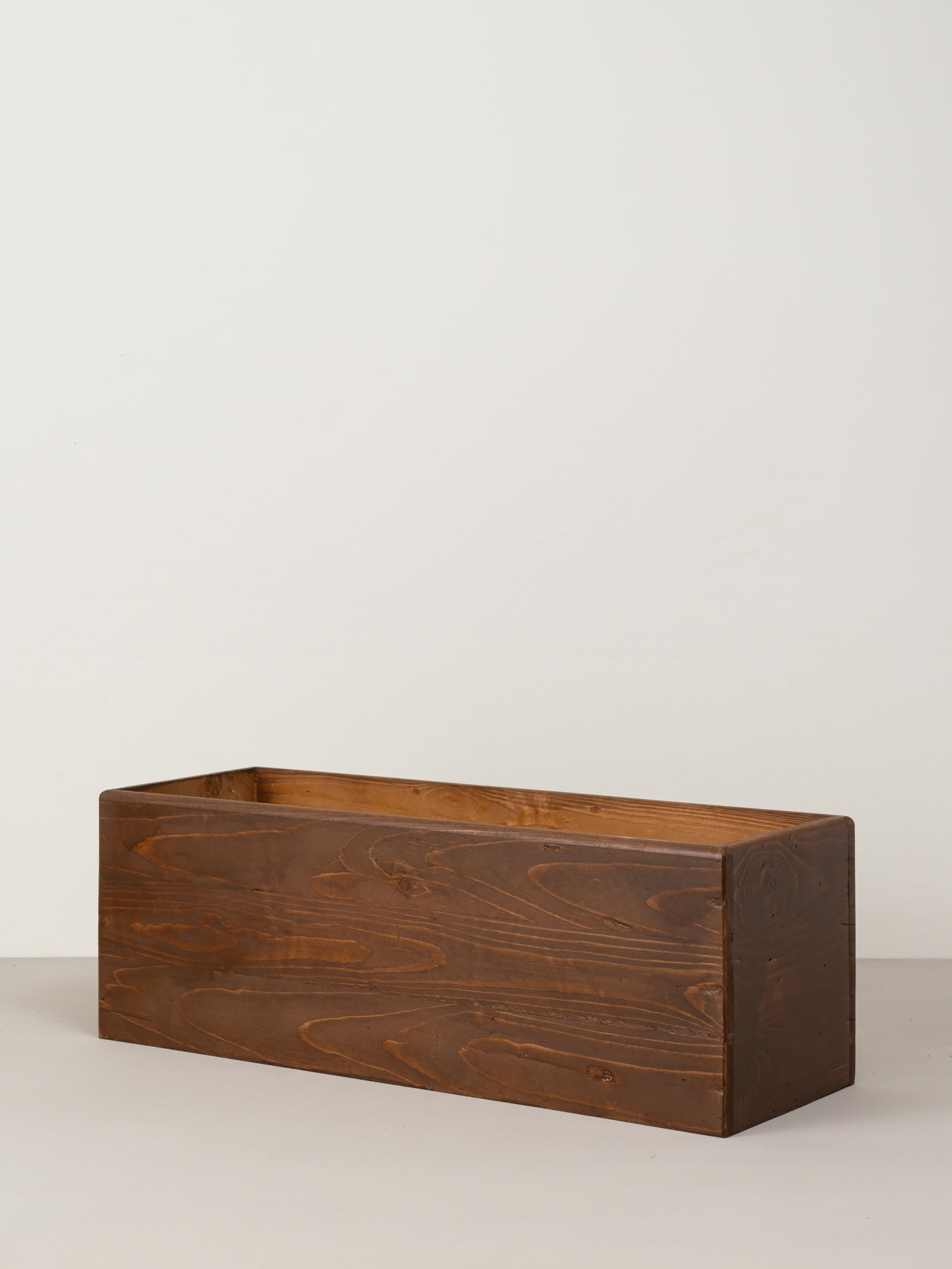 Janette | Dark
Sale price

+ AED 315
selected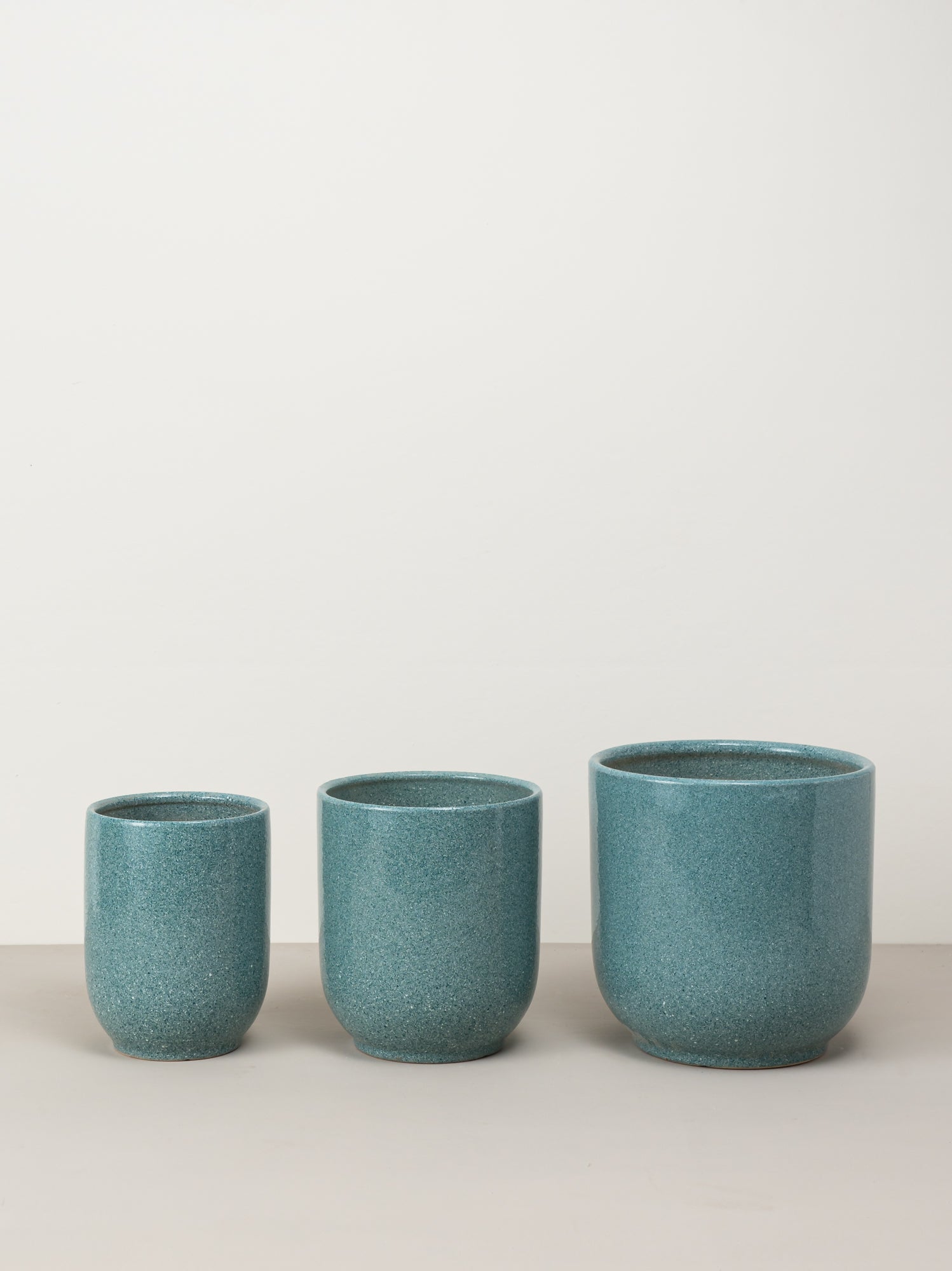 Megan
Sale price

+ AED 40
selected
Dimensions: 25cm Diameter x 28cm Height
Material: Ceramic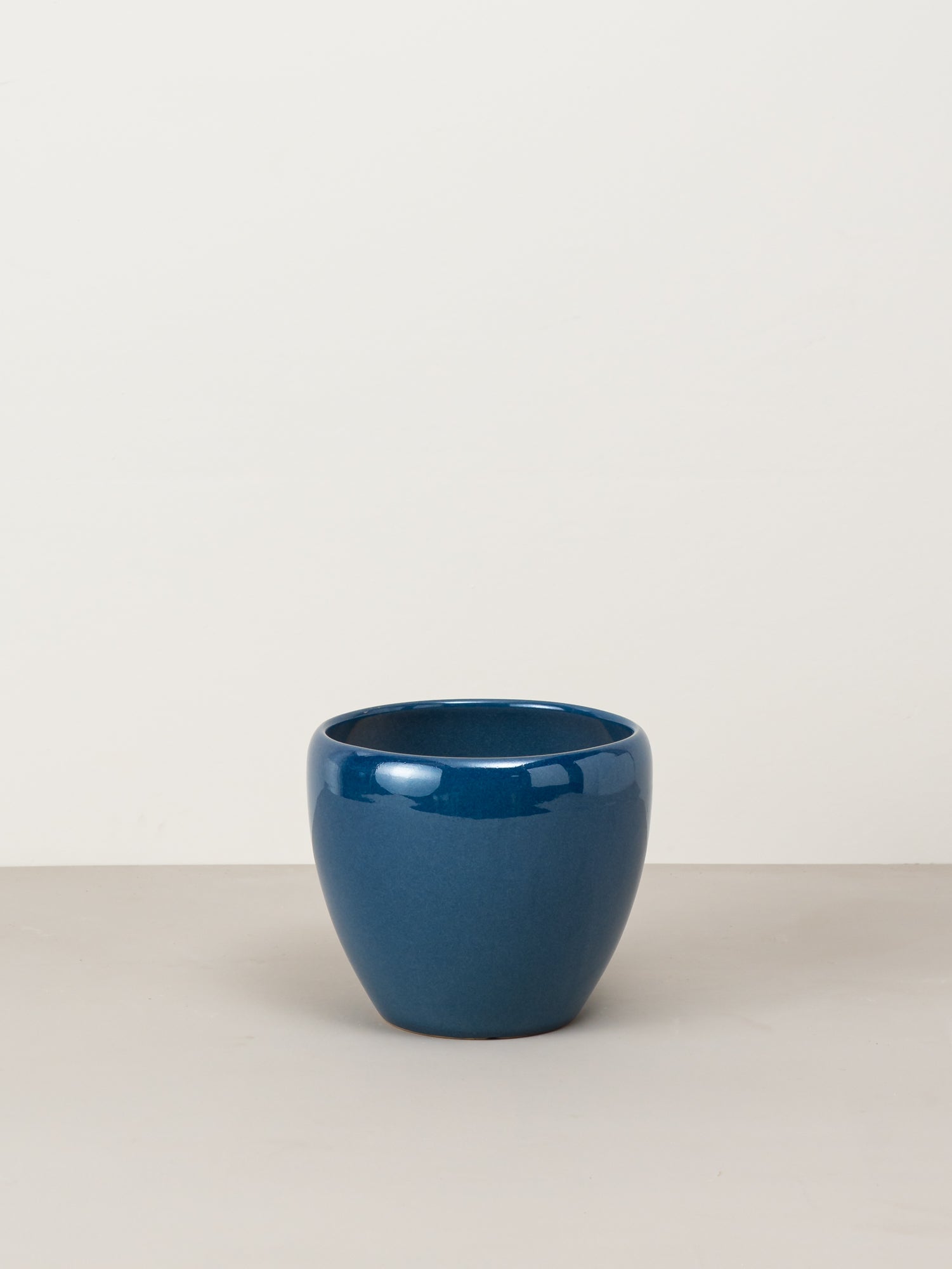 Robin
Sale price

+ AED 40
selected
Dimensions: 25cm Diameter x 22cm Height
Material: Ceramic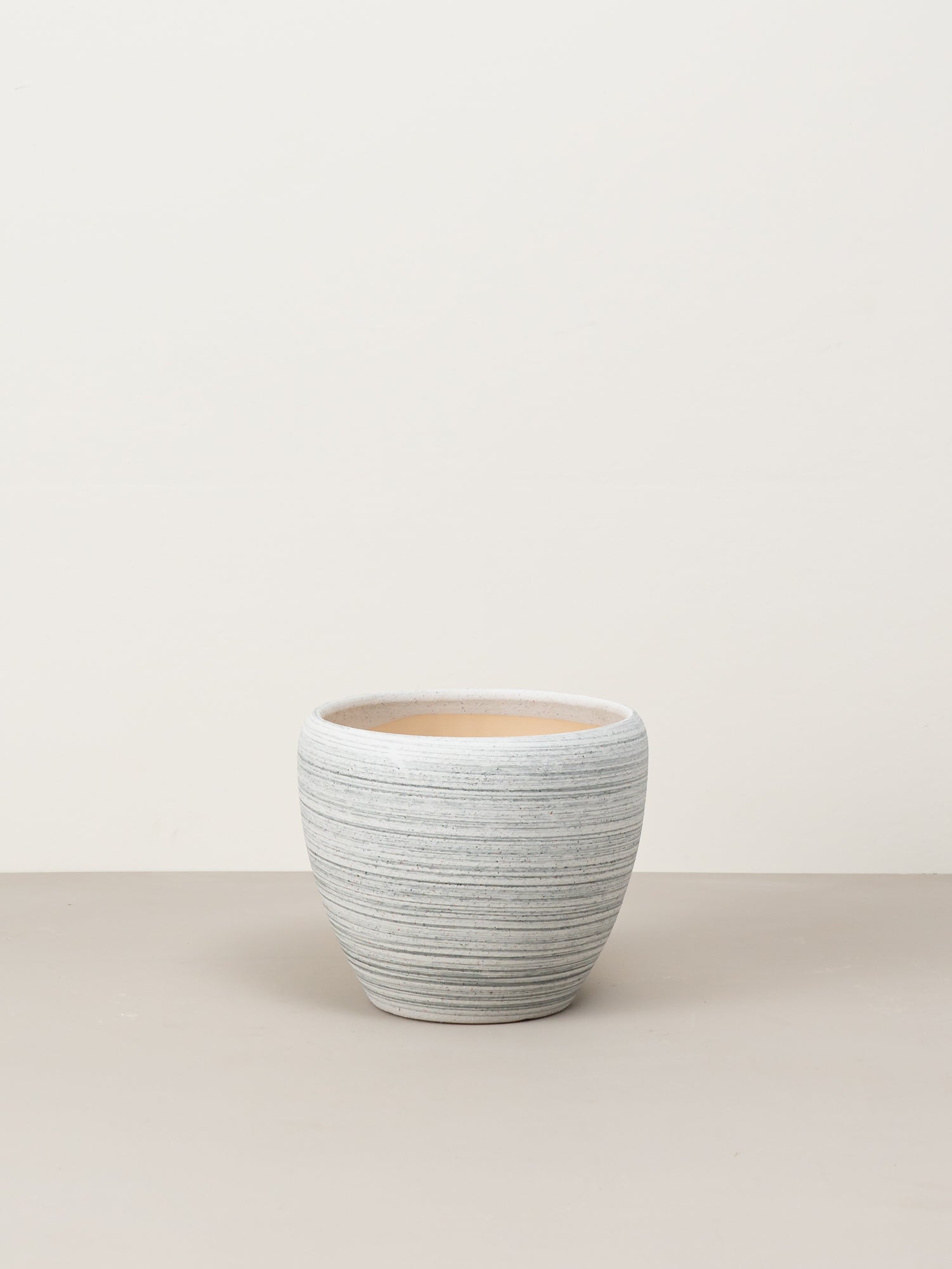 Bonnie
Sale price

+ AED 40
selected
Dimensions: 25cm Diameter x 22cm Height
Material: Ceramic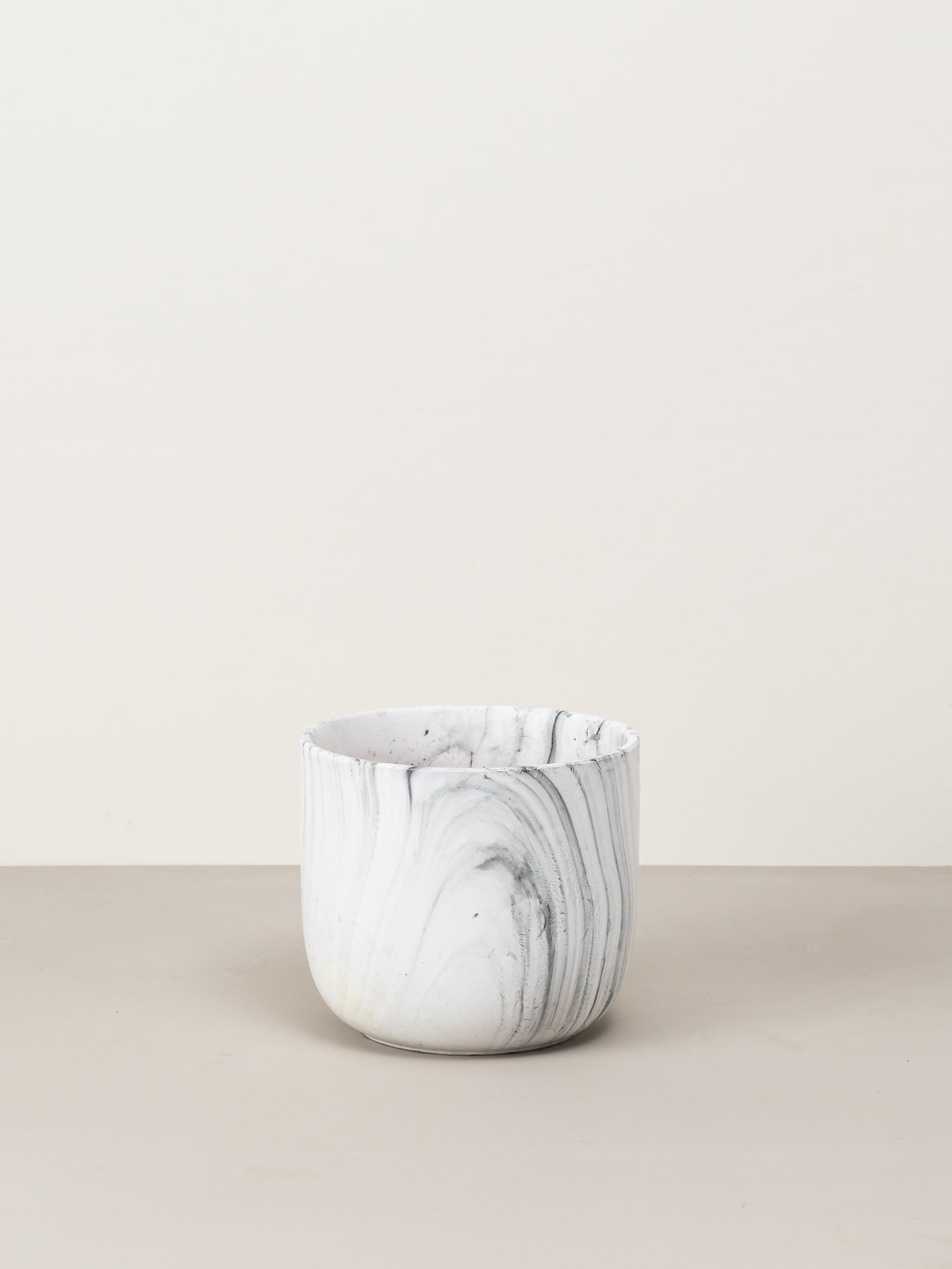 Lois
Sale price

+ AED 30
selected
Dimensions: 21cm Diameter x 18cm Height
Material: Ceramic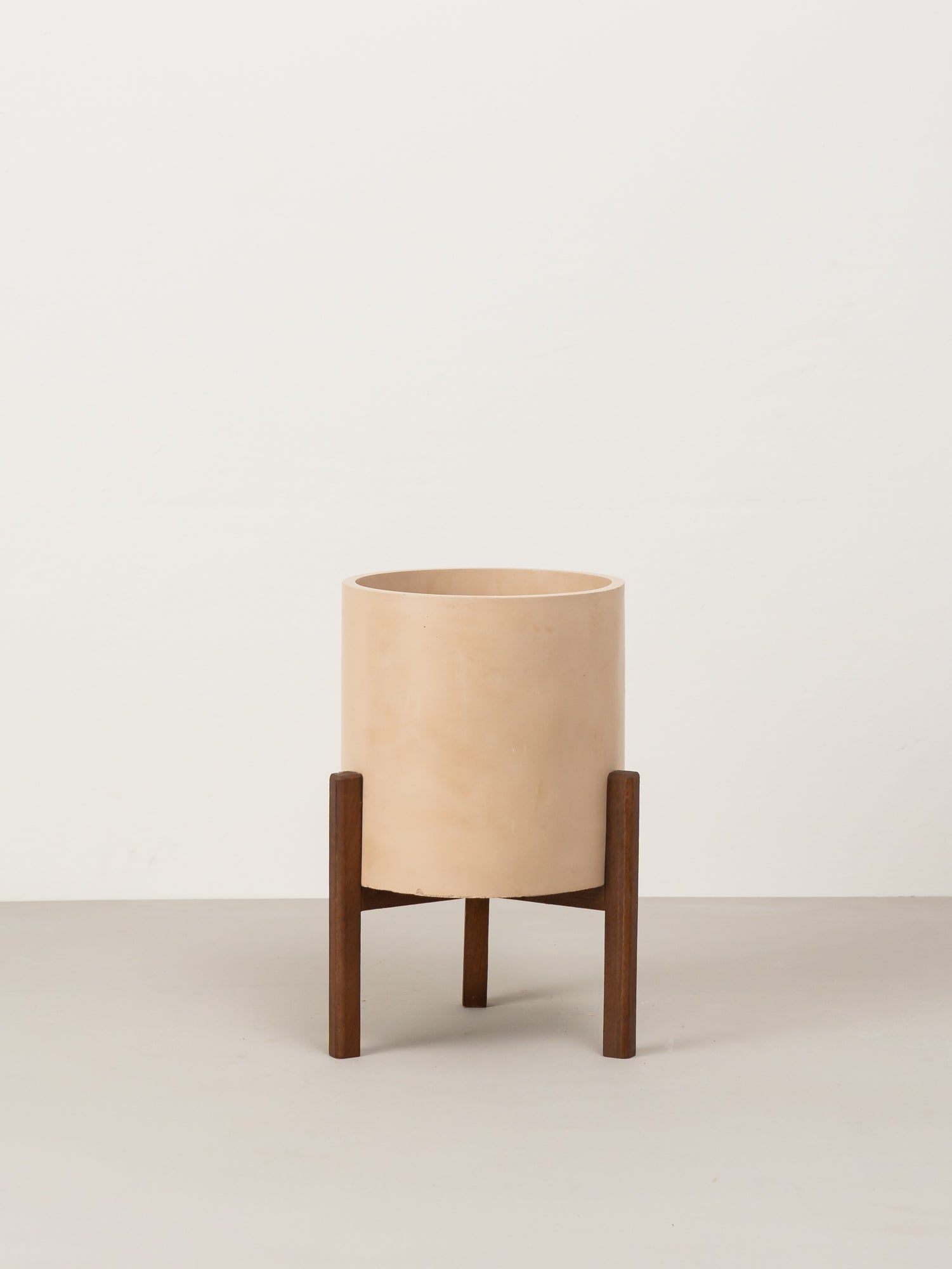 Quinn with stand | Nude
Sale price

+ AED 49
selected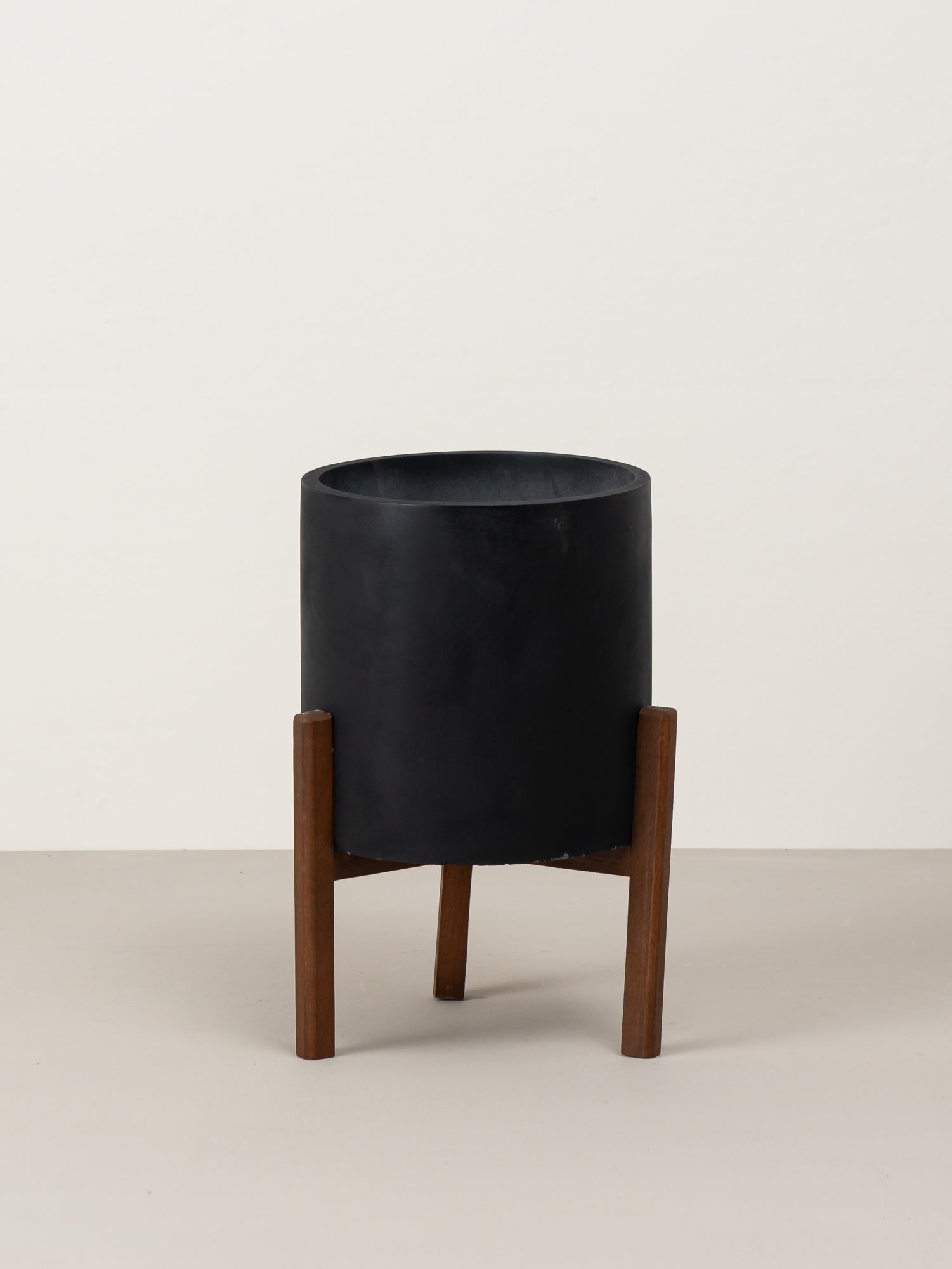 Quinn with stand | Black
Sale price

+ AED 49
selected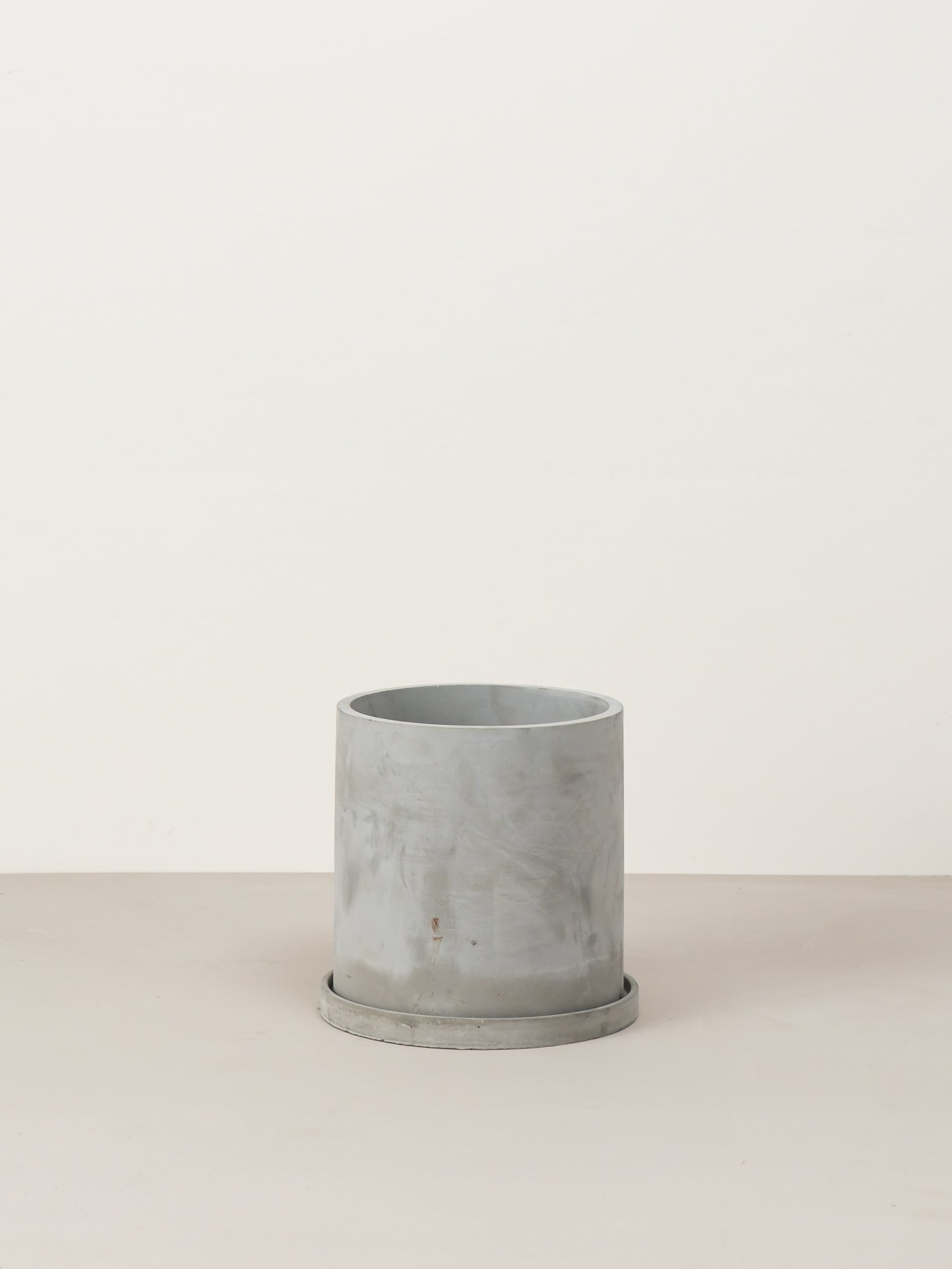 Quinn | Grey
Sale price

+ AED 39
selected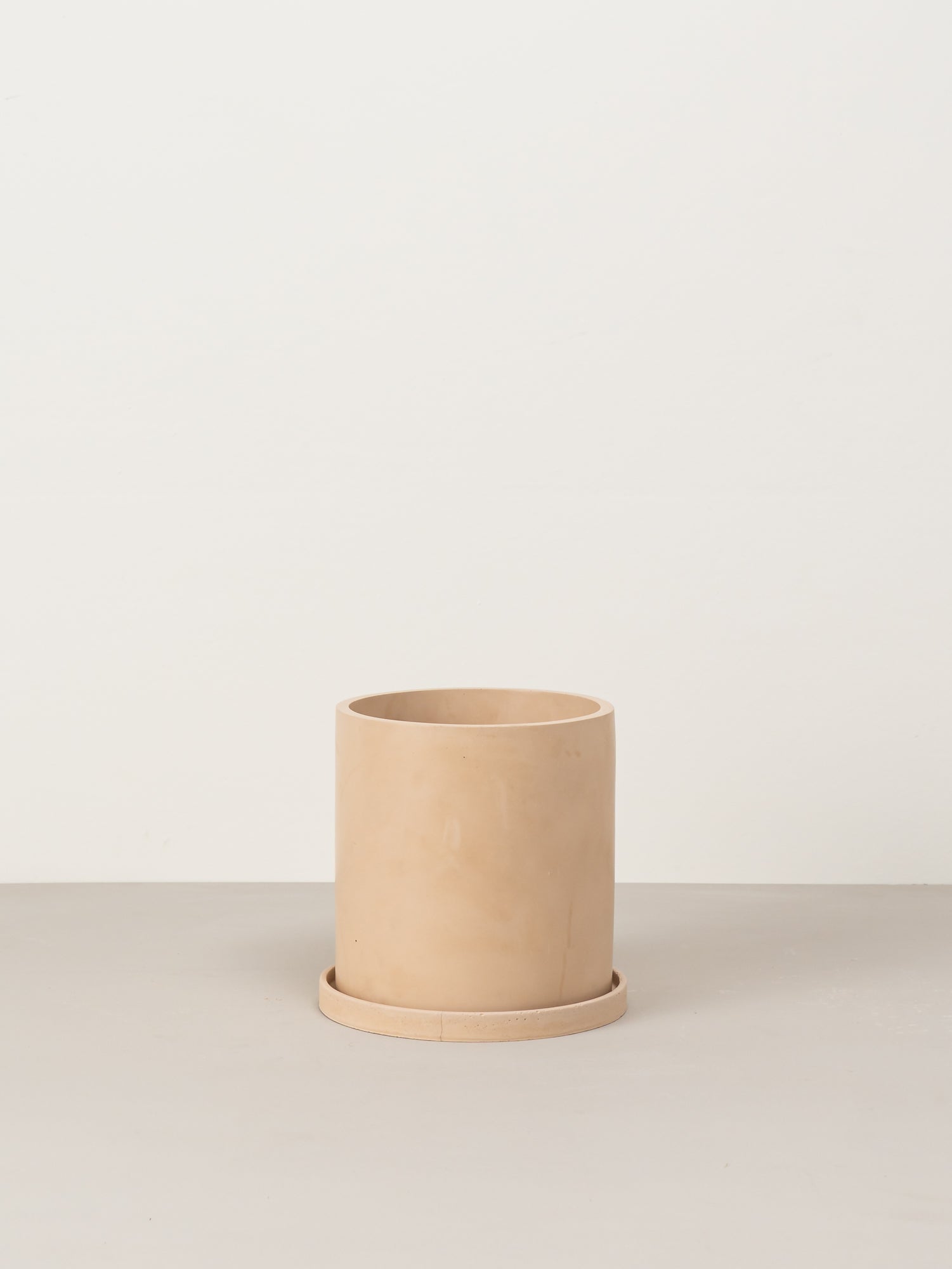 Quinn | Nude
Sale price

+ AED 39
selected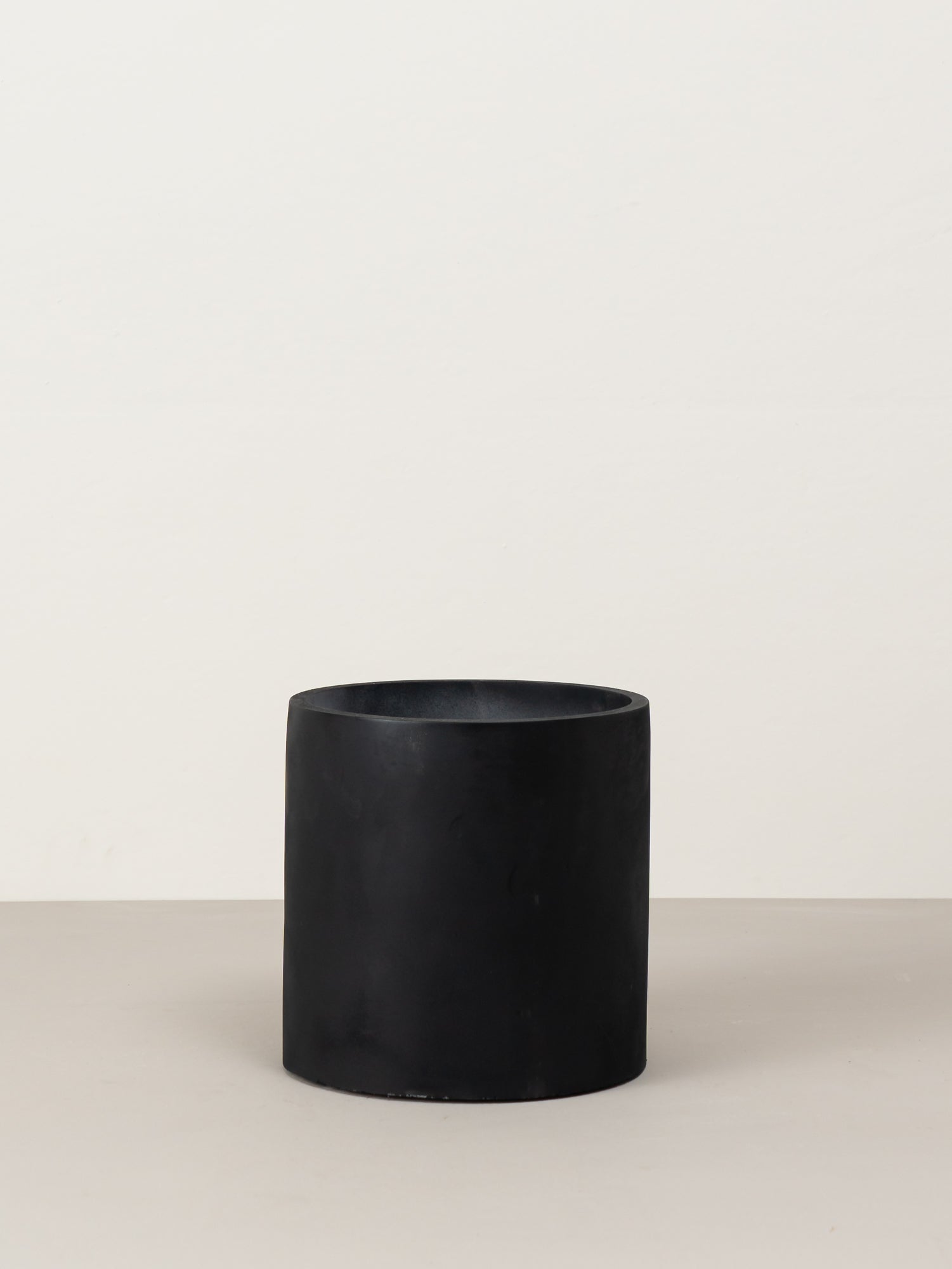 Quinn | Black
Sale price

+ AED 39
selected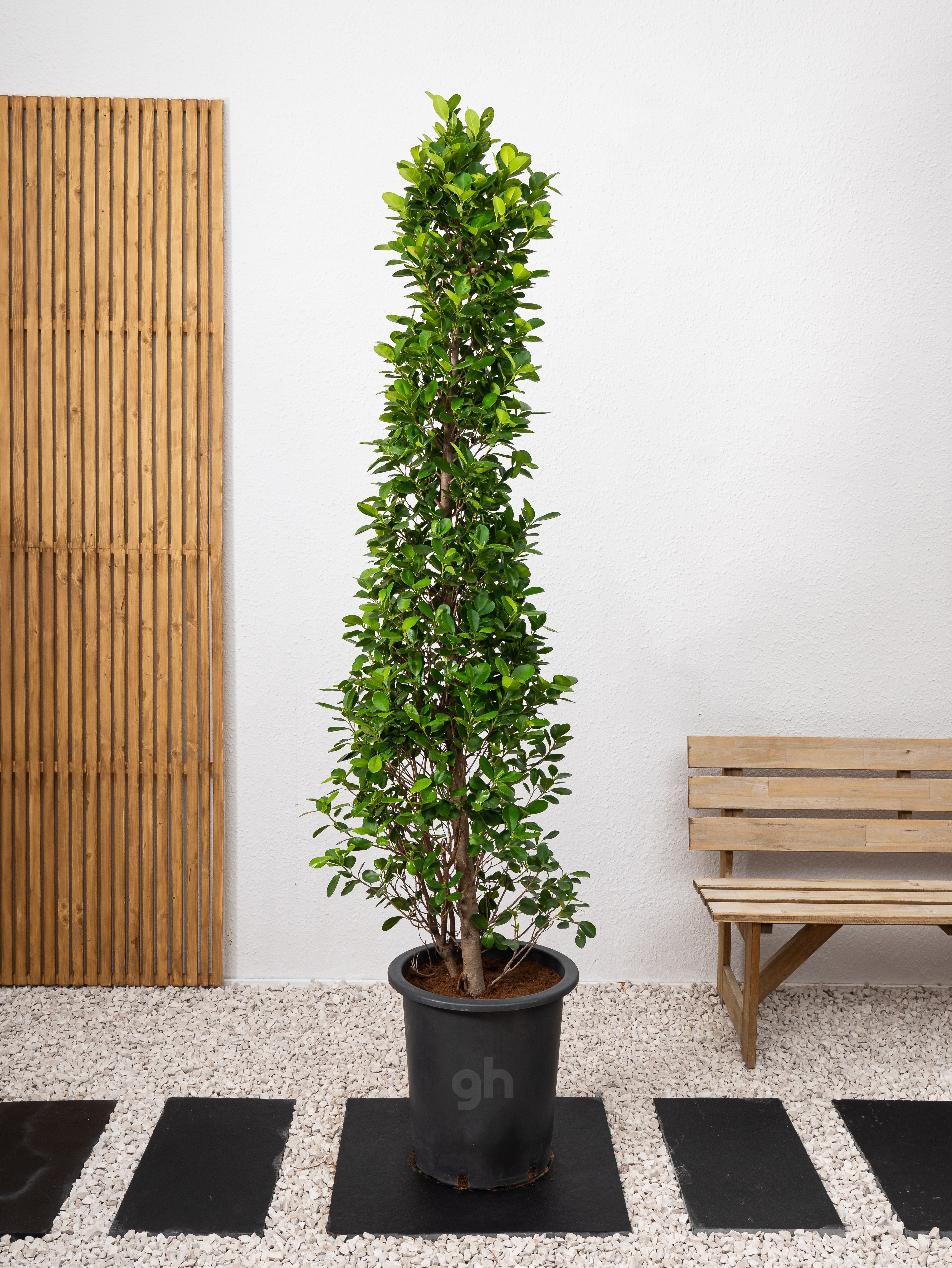 Choose a Huge pot (Repotting is included)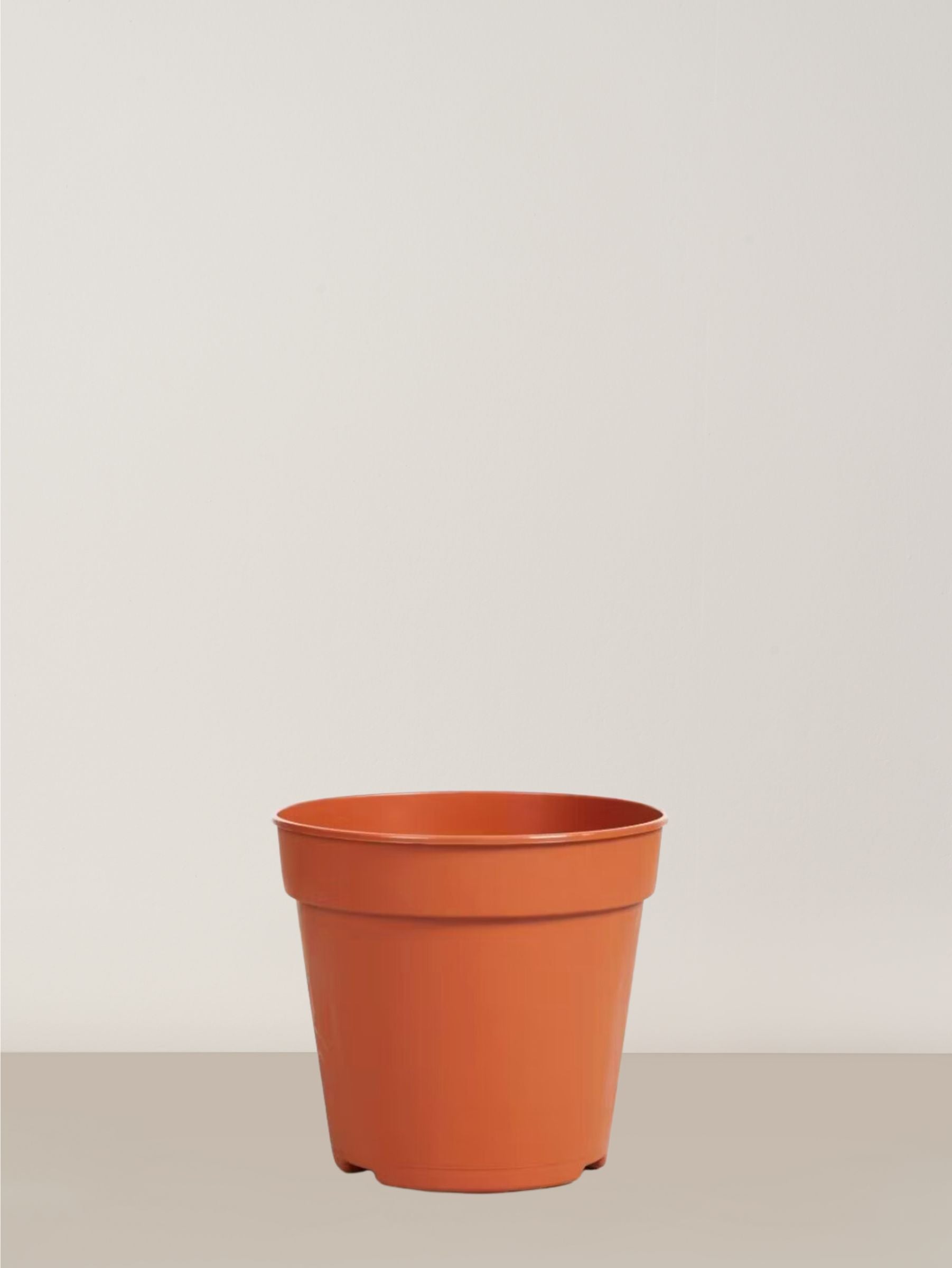 Nursery Pot
Sale price

+ AED 0
selected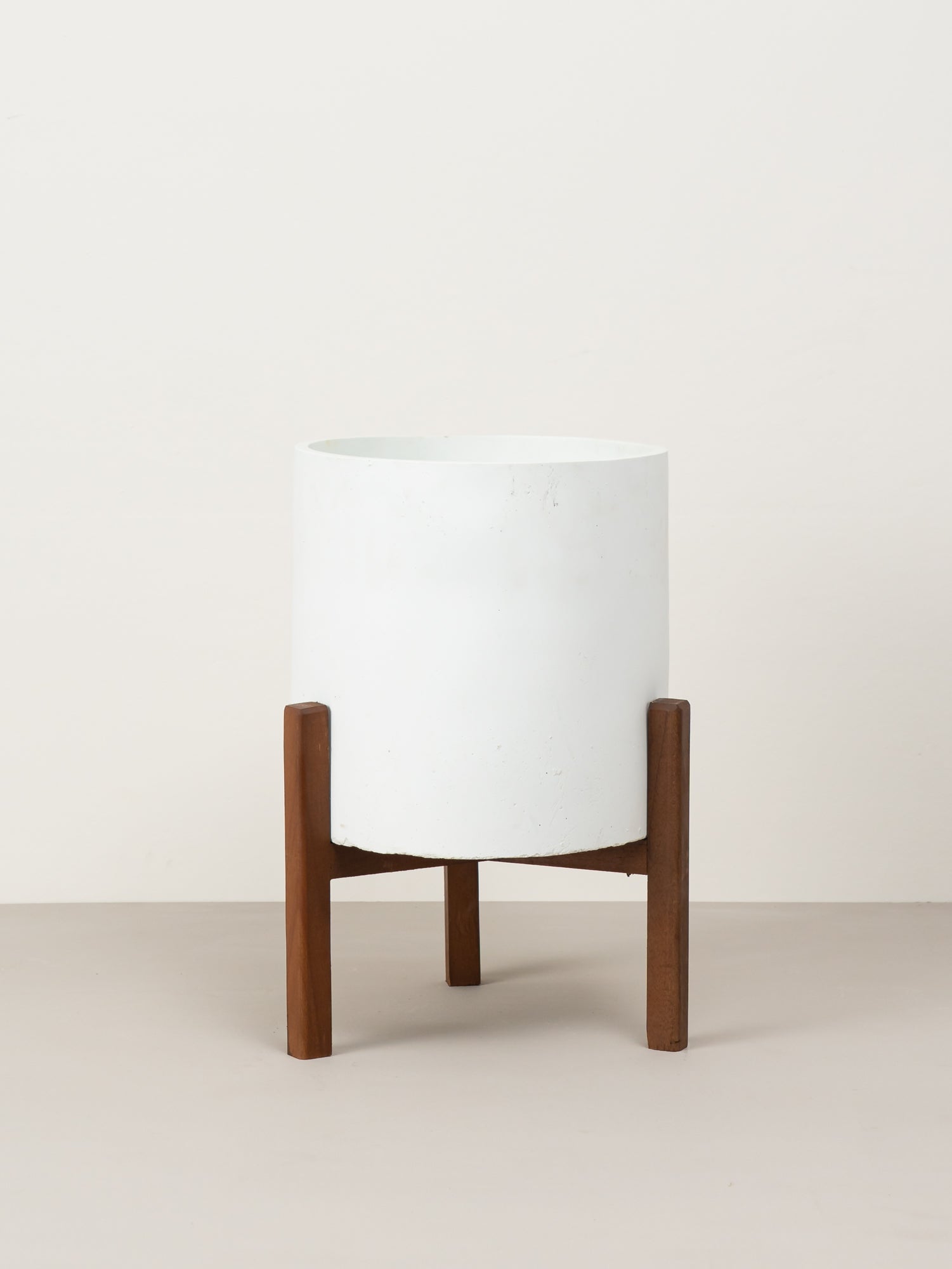 Quinn with stand | White
Sale price

+ AED 49
selected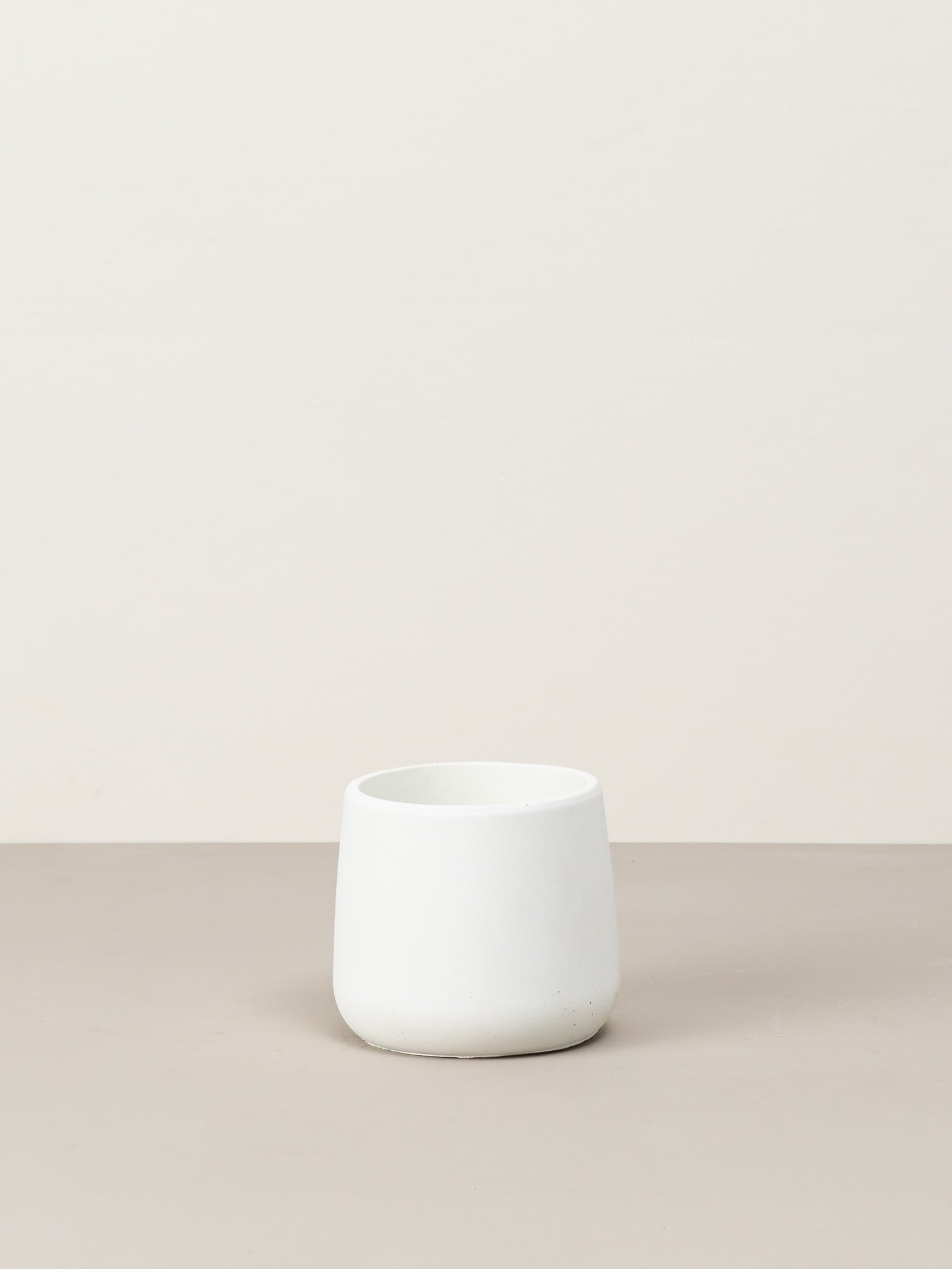 Blair | White
Sale price

+ AED 35
selected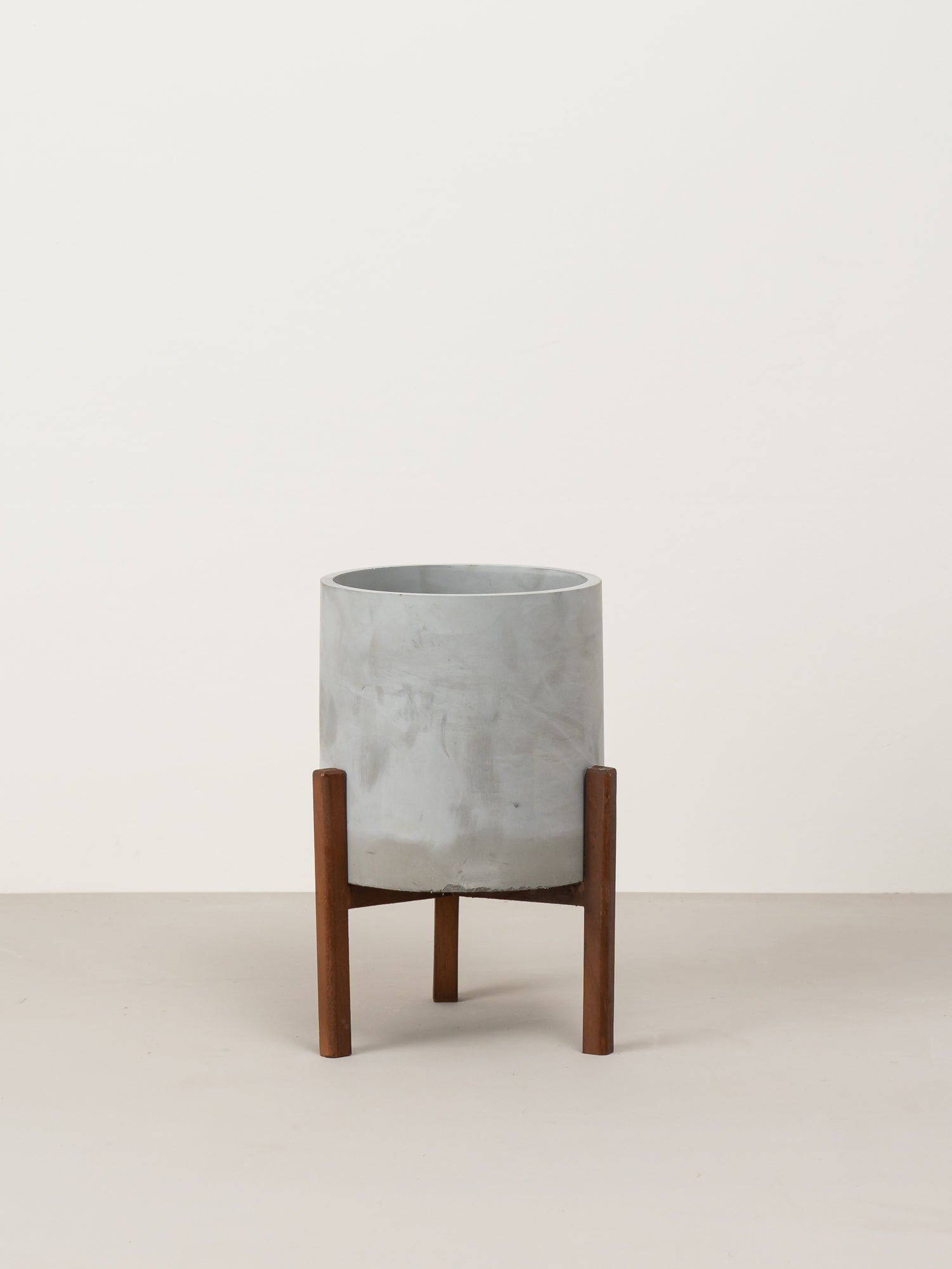 Quinn with stand | Grey
Sale price

+ AED 49
selected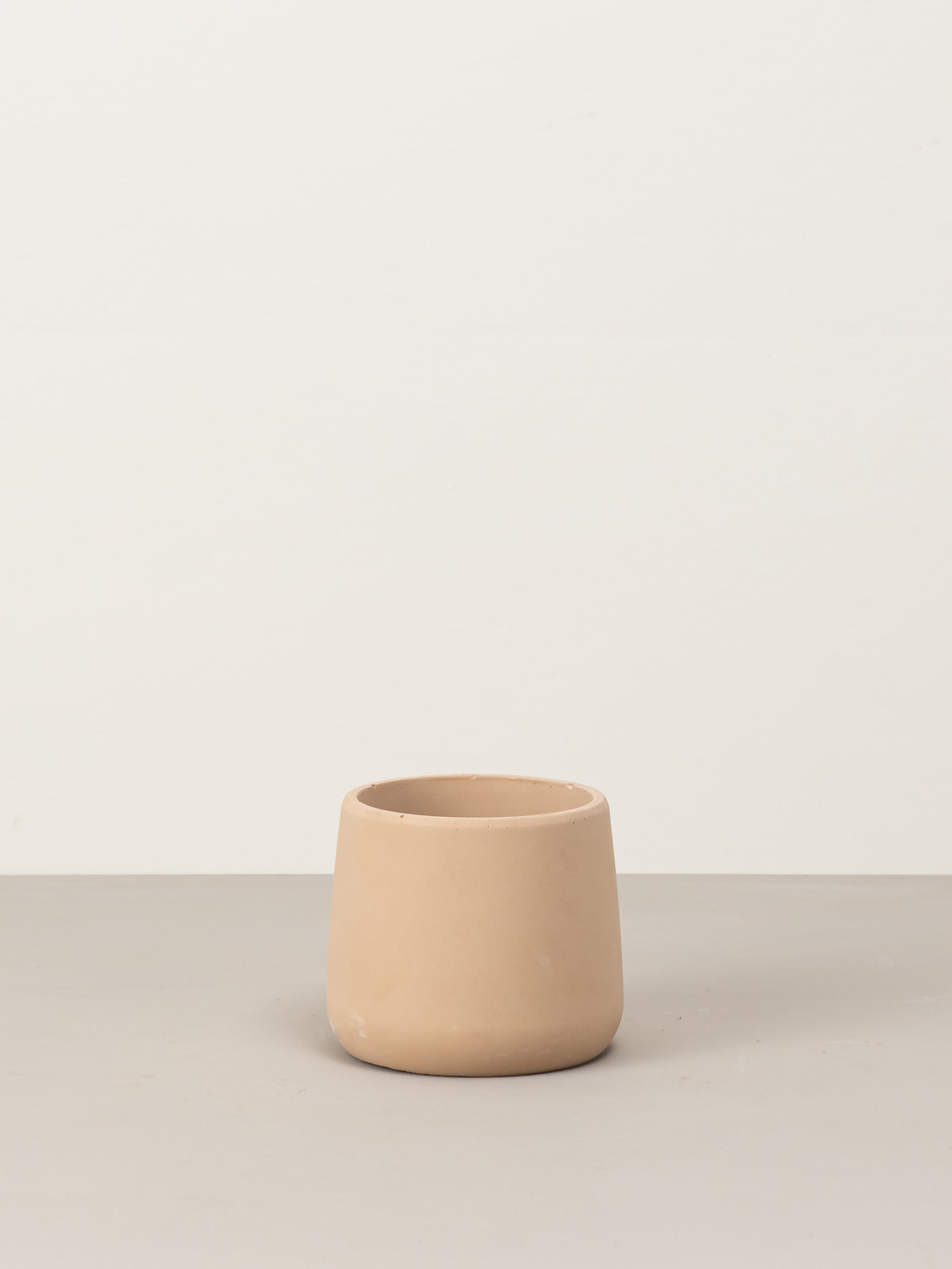 Blair | Nude
Sale price

+ AED 35
selected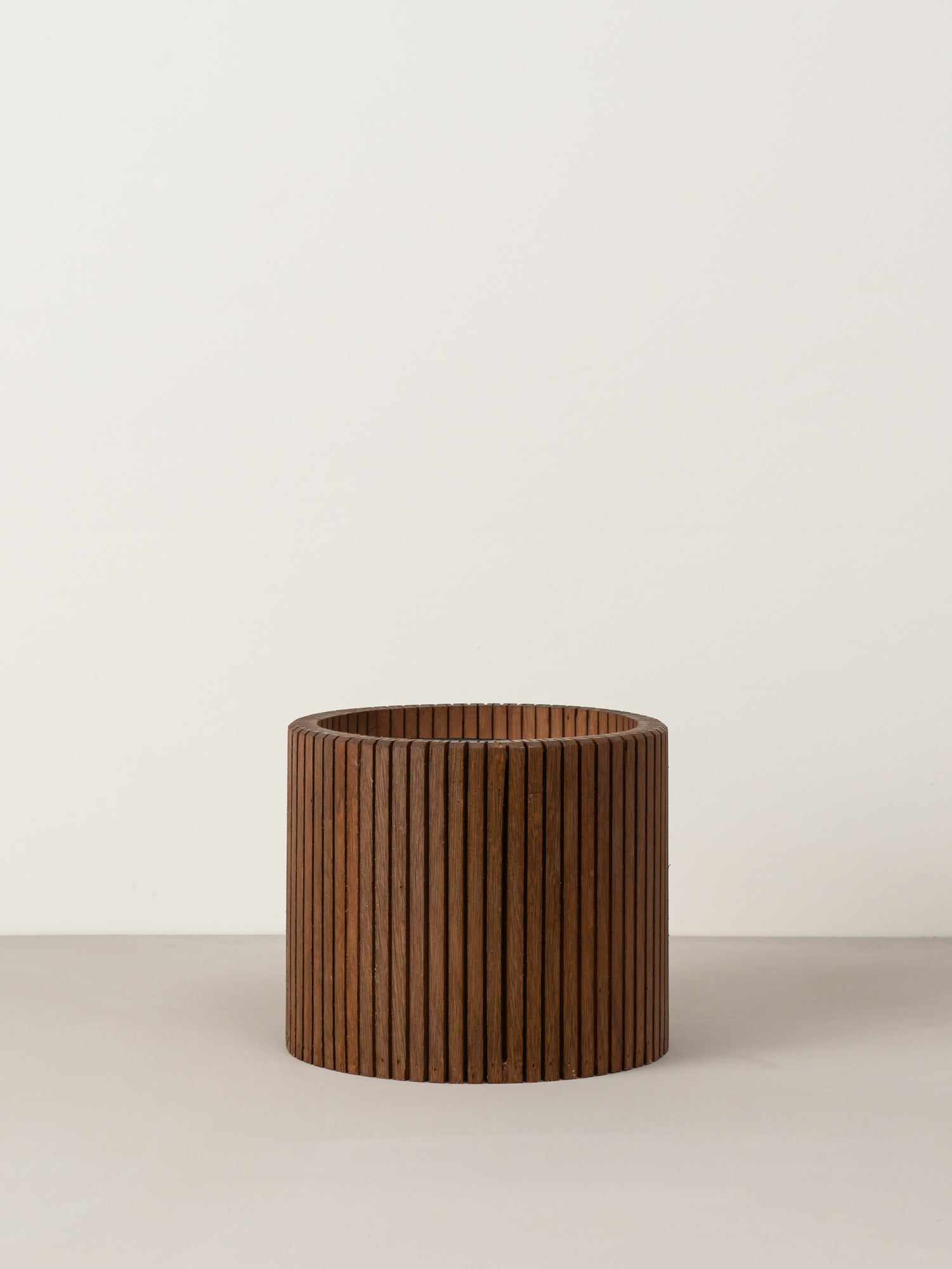 Karla | Teak
Sale price

+ AED 198
selected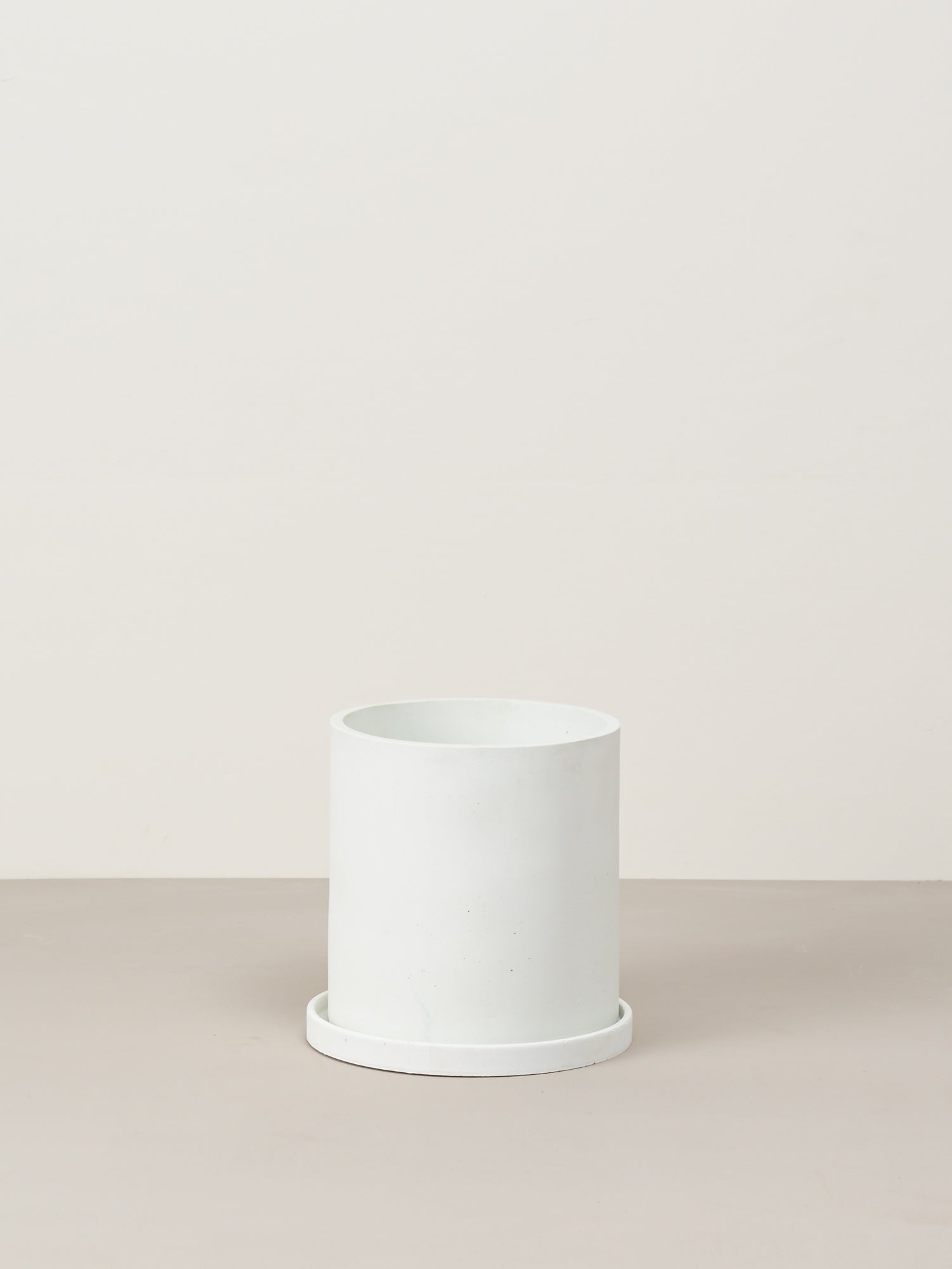 Quinn | White
Sale price

+ AED 39
selected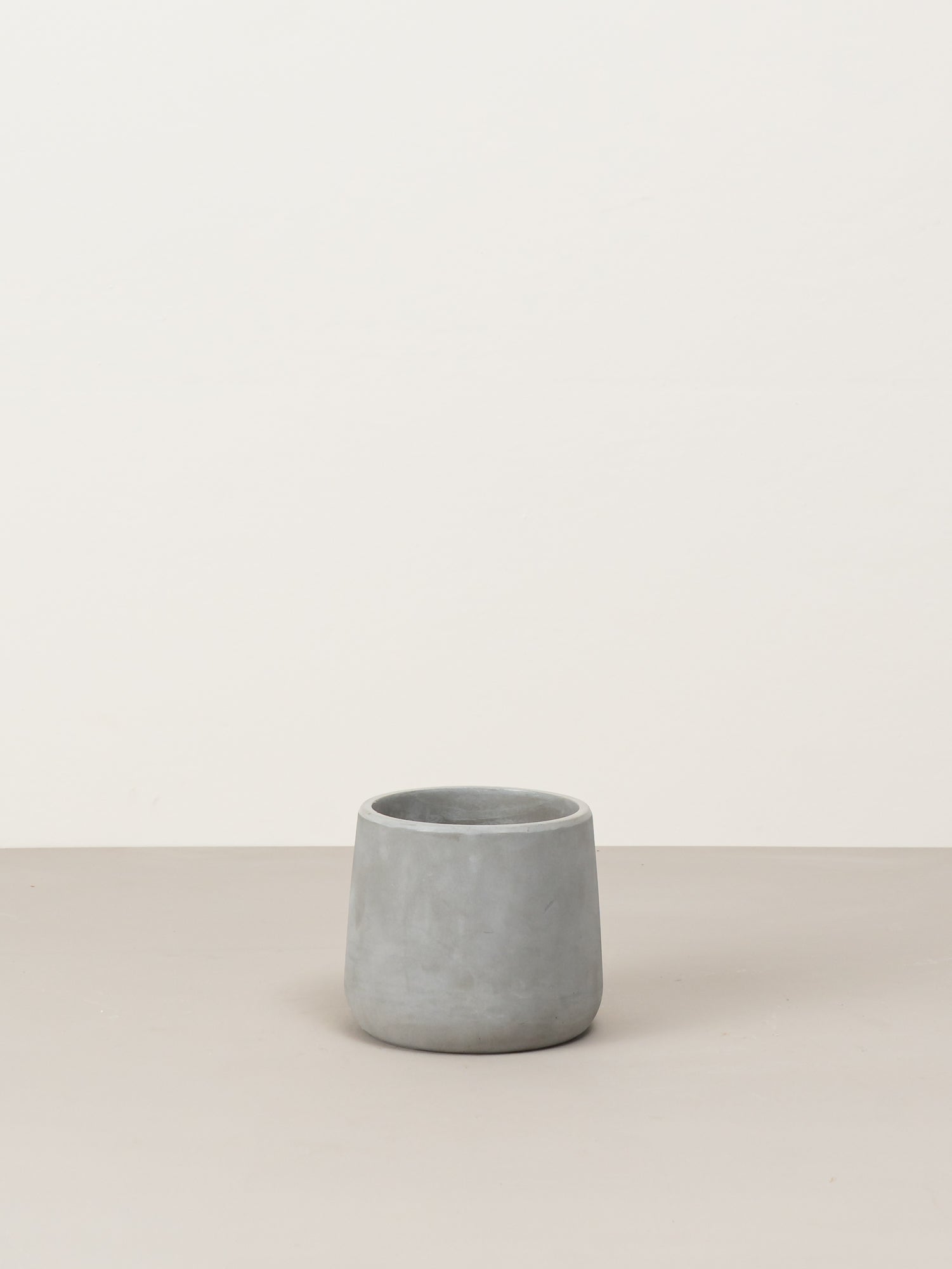 Blair | Grey
Sale price

+ AED 35
selected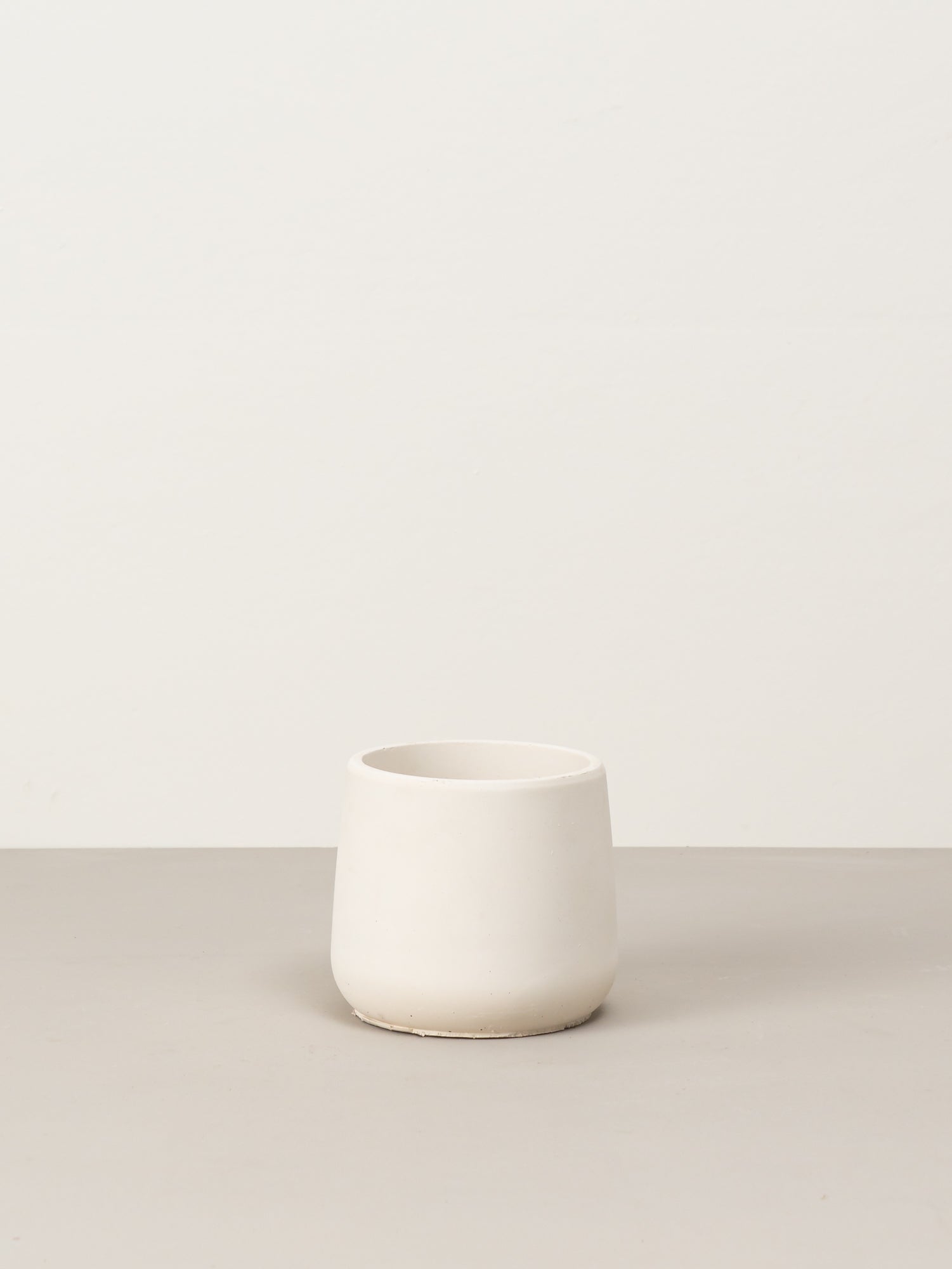 Blair | Crème
Sale price

+ AED 35
selected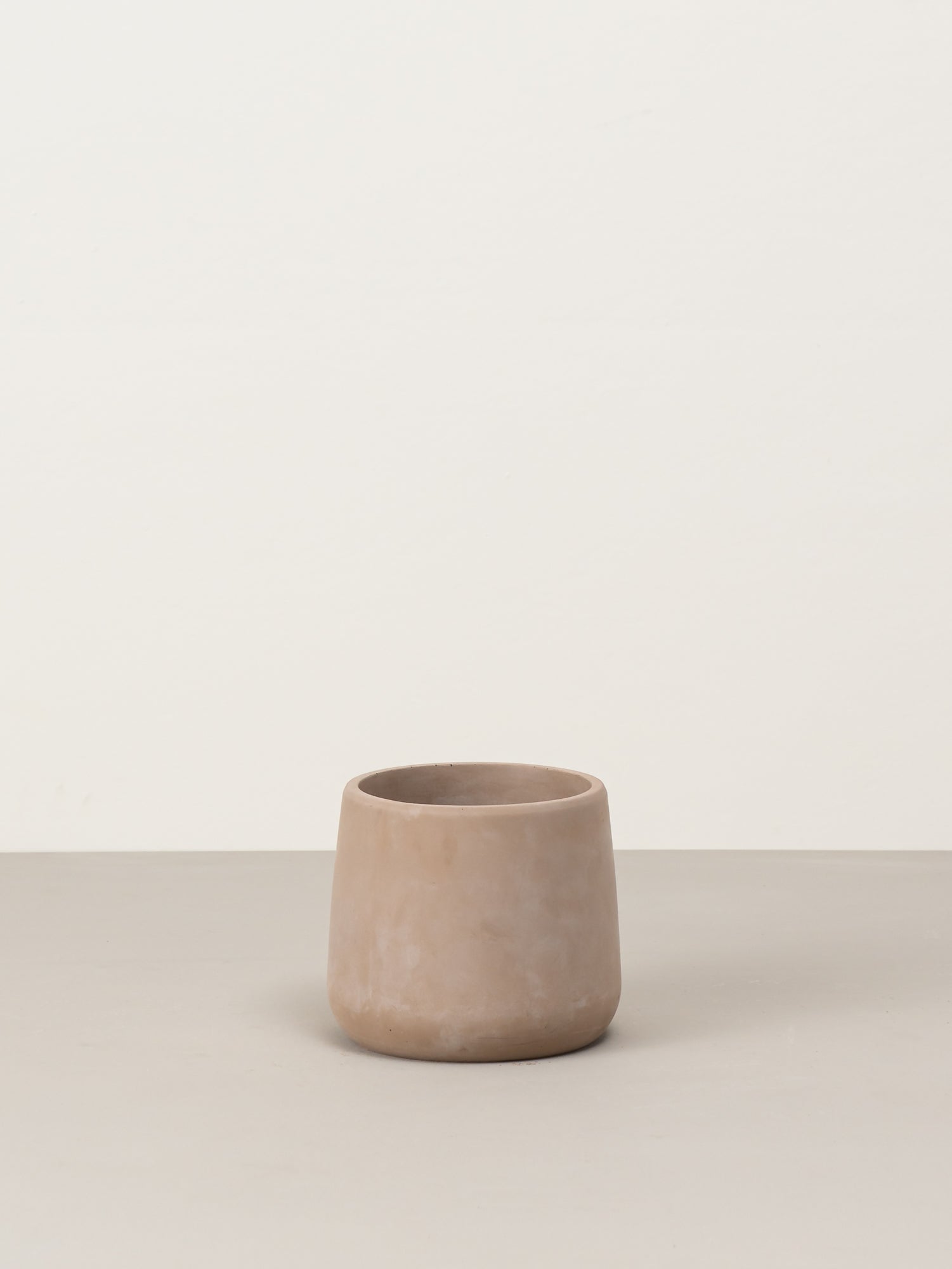 Blair | Brown
Sale price

+ AED 35
selected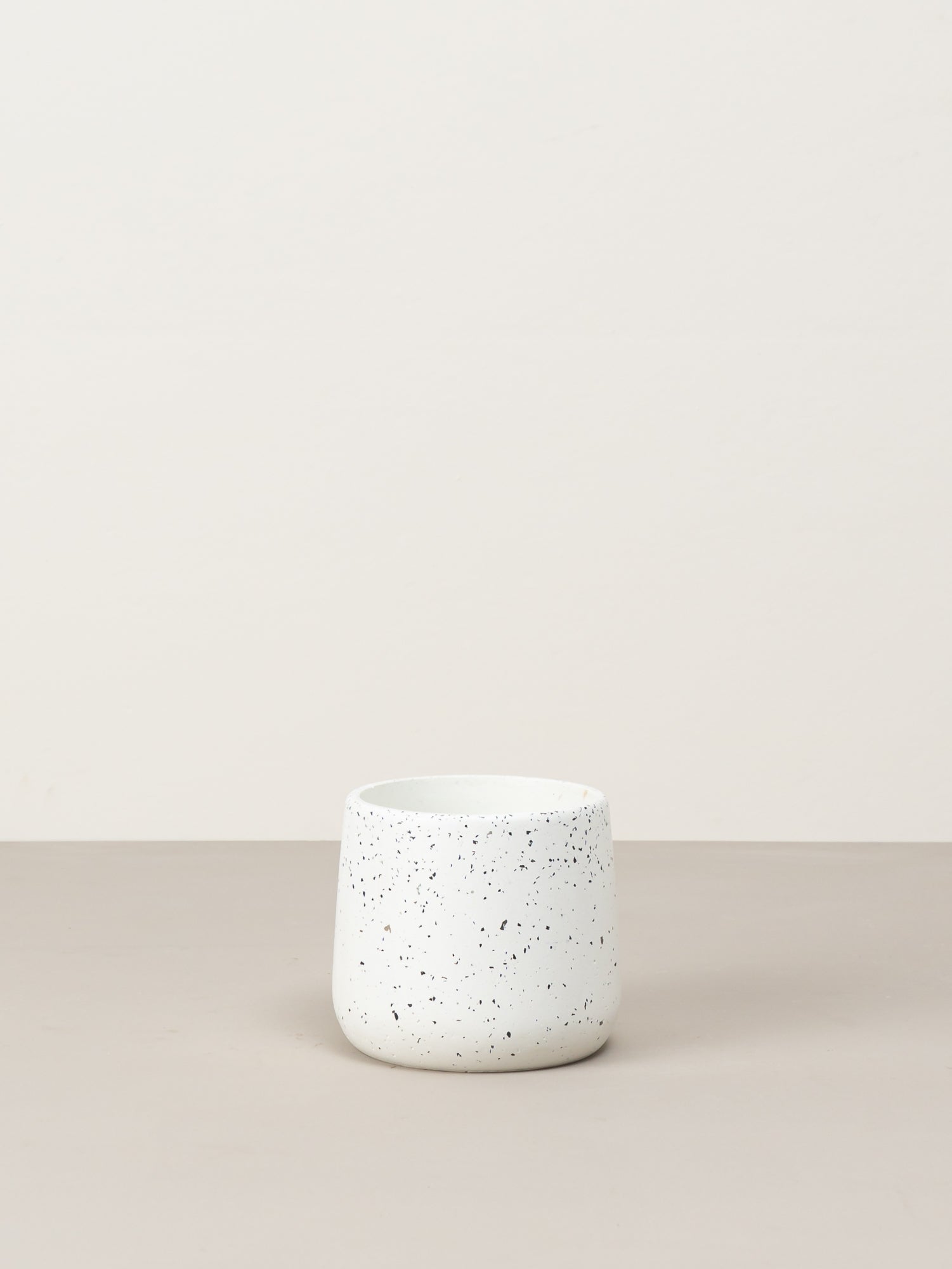 Blair | Terrazo
Sale price

+ AED 35
selected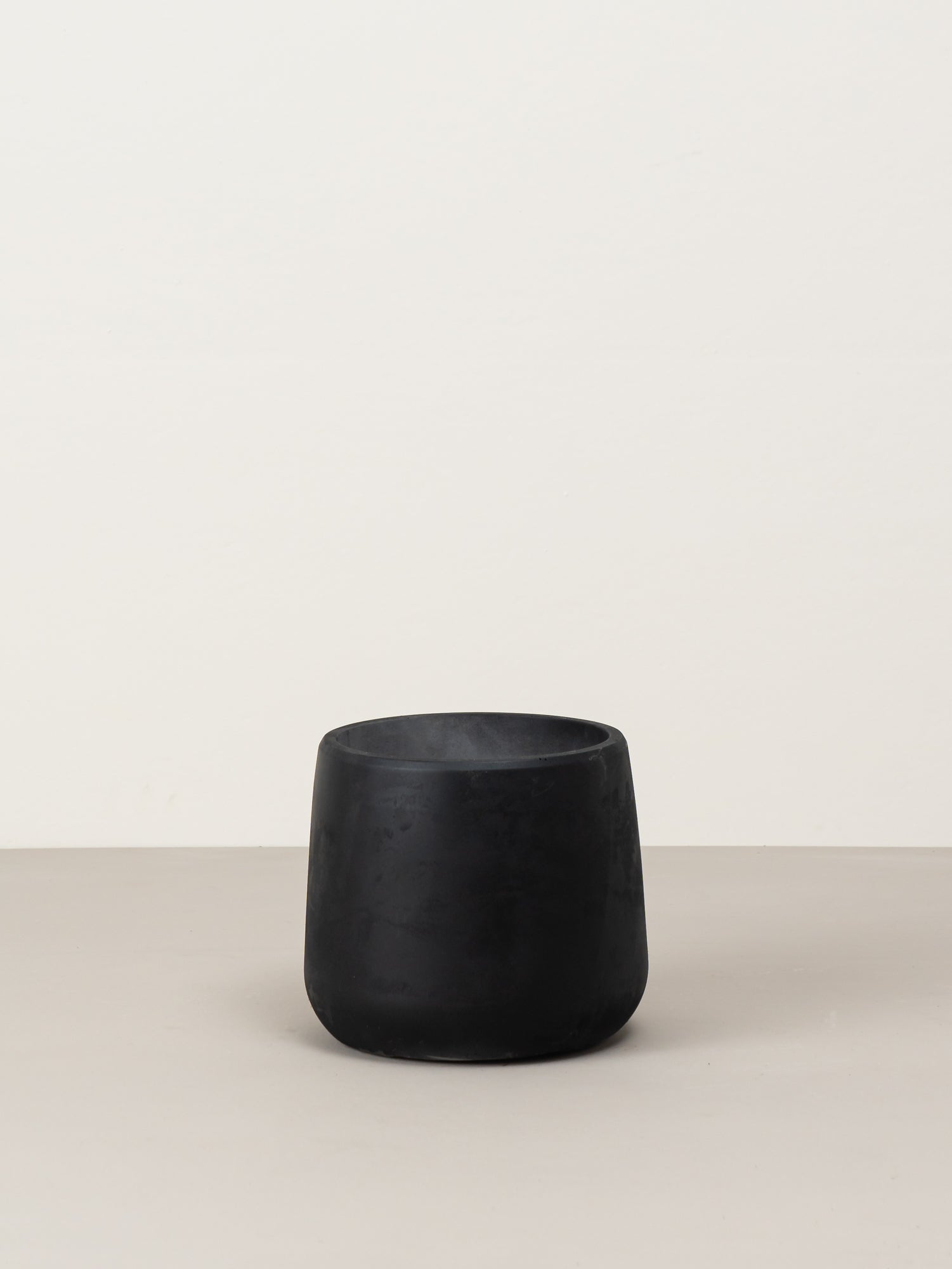 Blair | Black
Sale price

+ AED 35
selected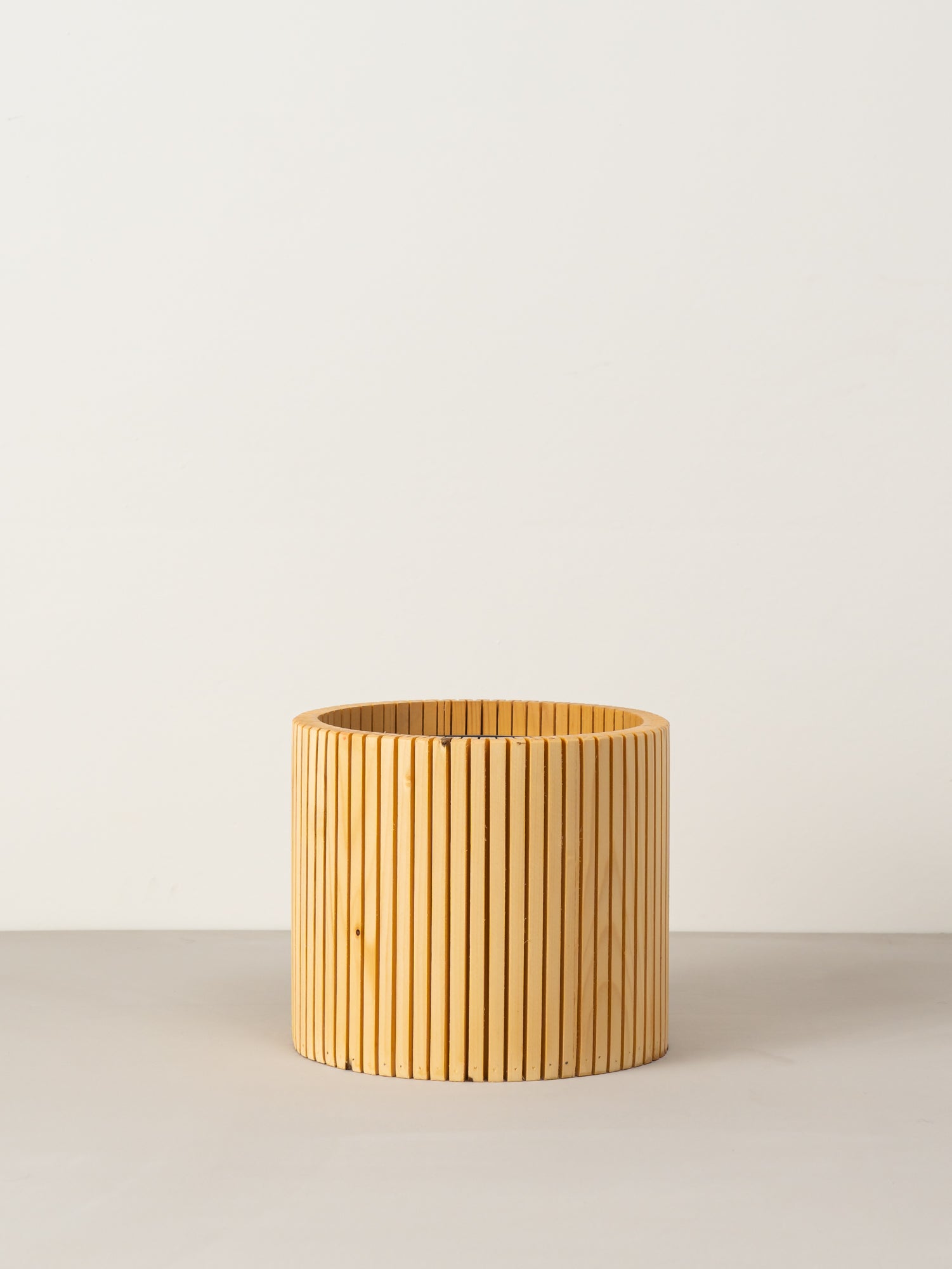 Karla | Natural
Sale price

+ AED 117
selected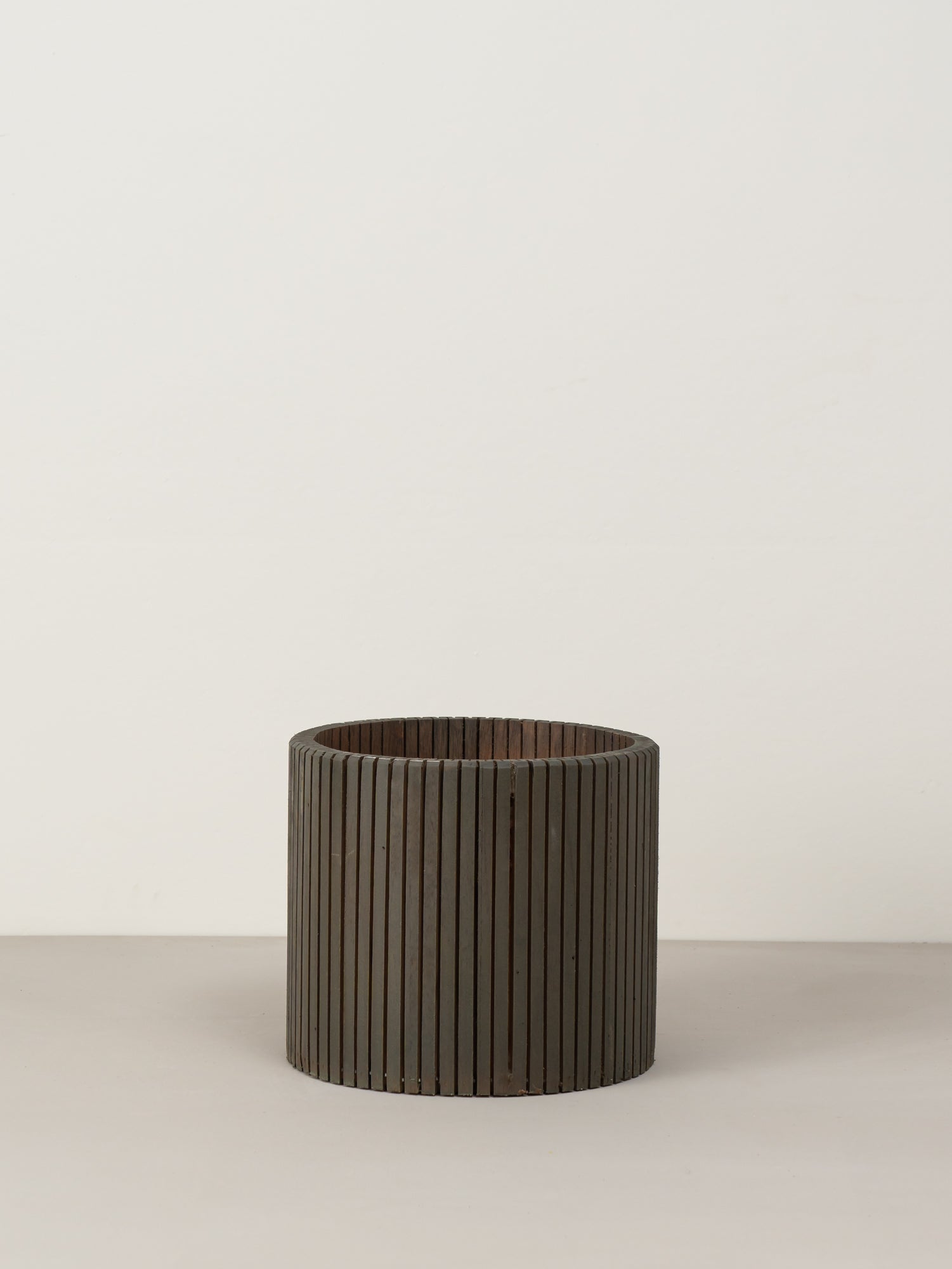 Karla | Ash
Sale price

+ AED 198
selected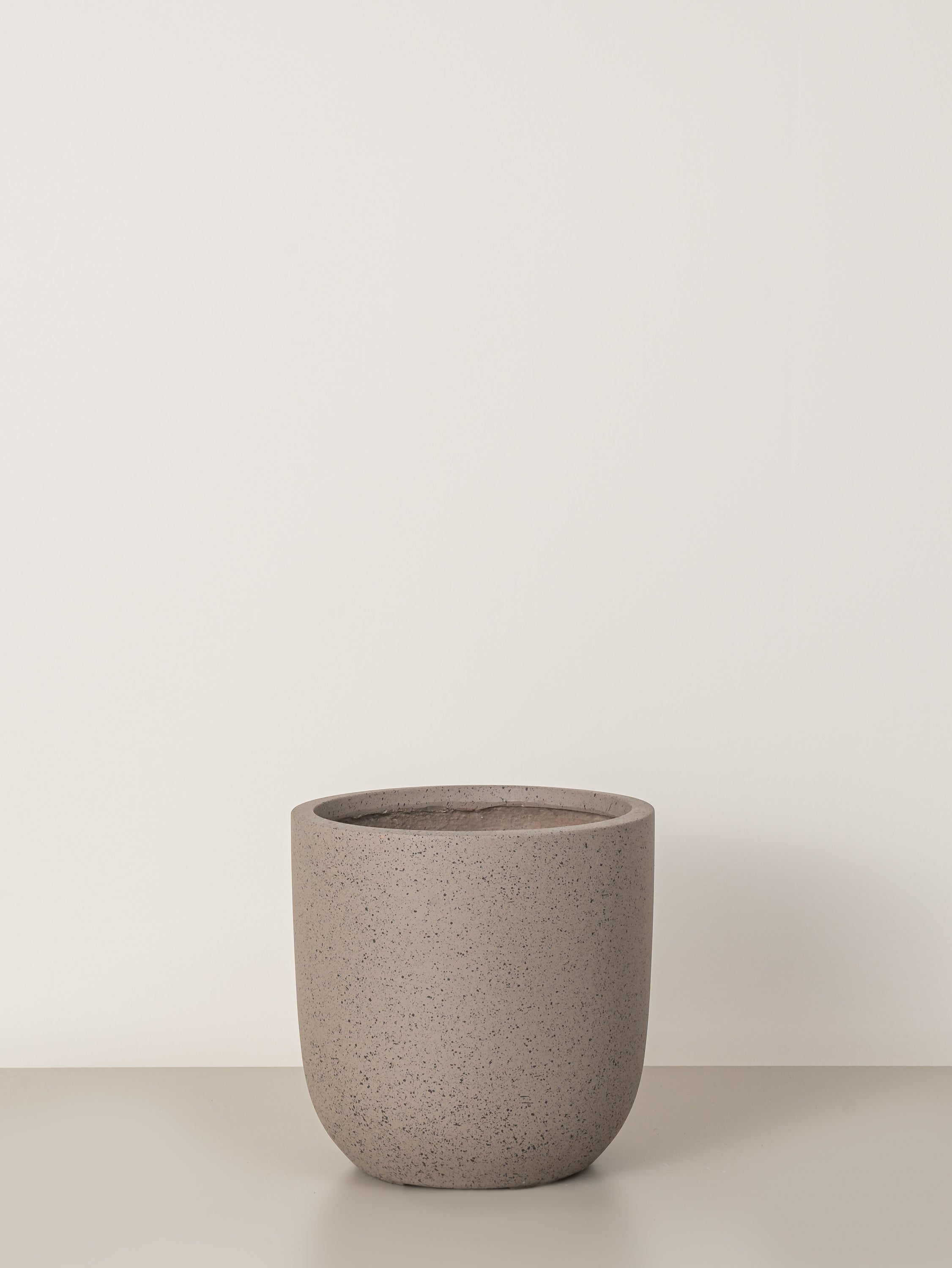 Alicia | Brown
Sale price

+ AED 55
selected
Dimensions: 25cm Diameter x 25cm Height
Material: Cement Fibre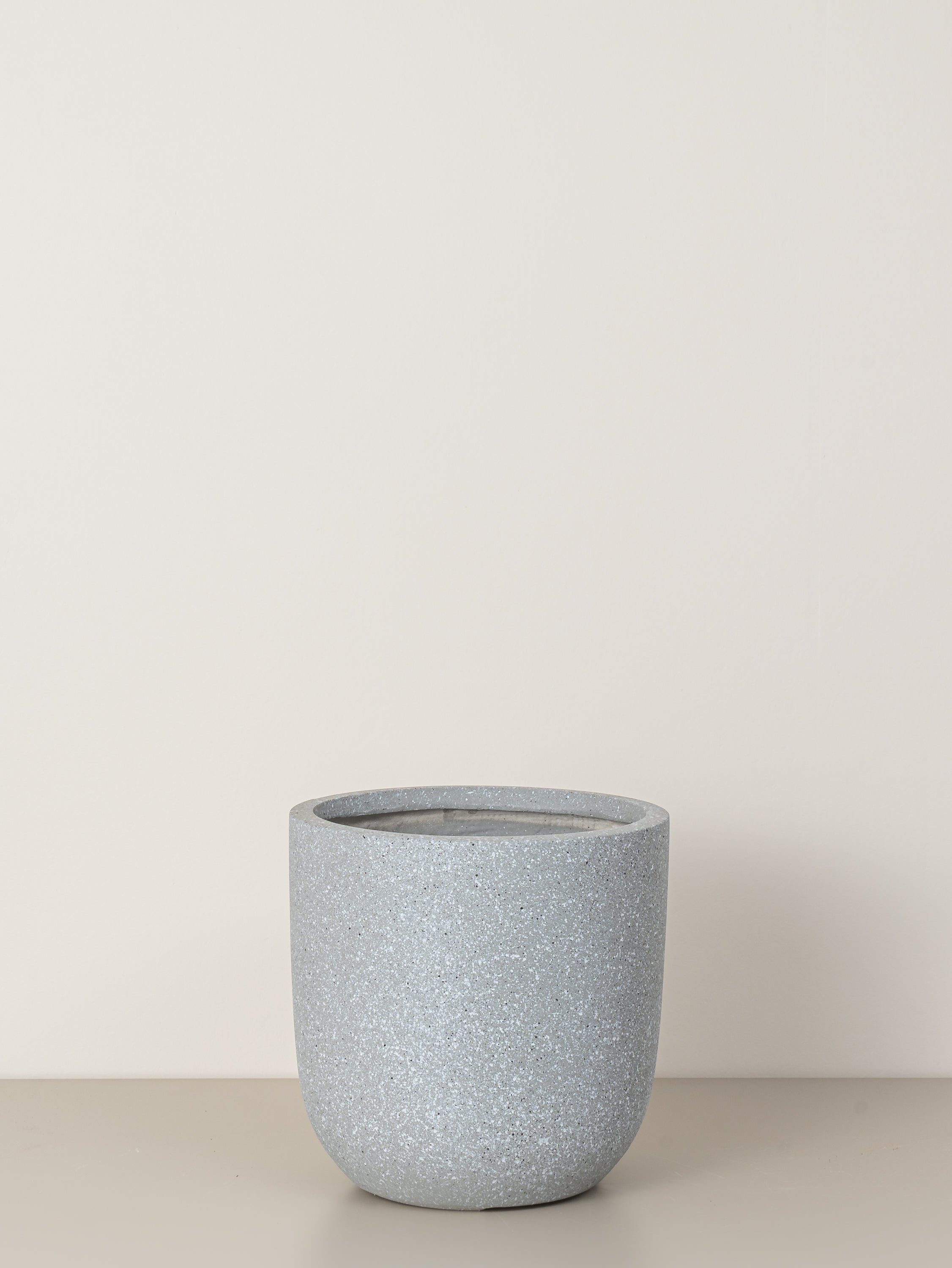 Alicia | Grey
Sale price

+ AED 55
selected
Dimensions: 25cm Diameter x 25cm Height
Material: Cement Fibre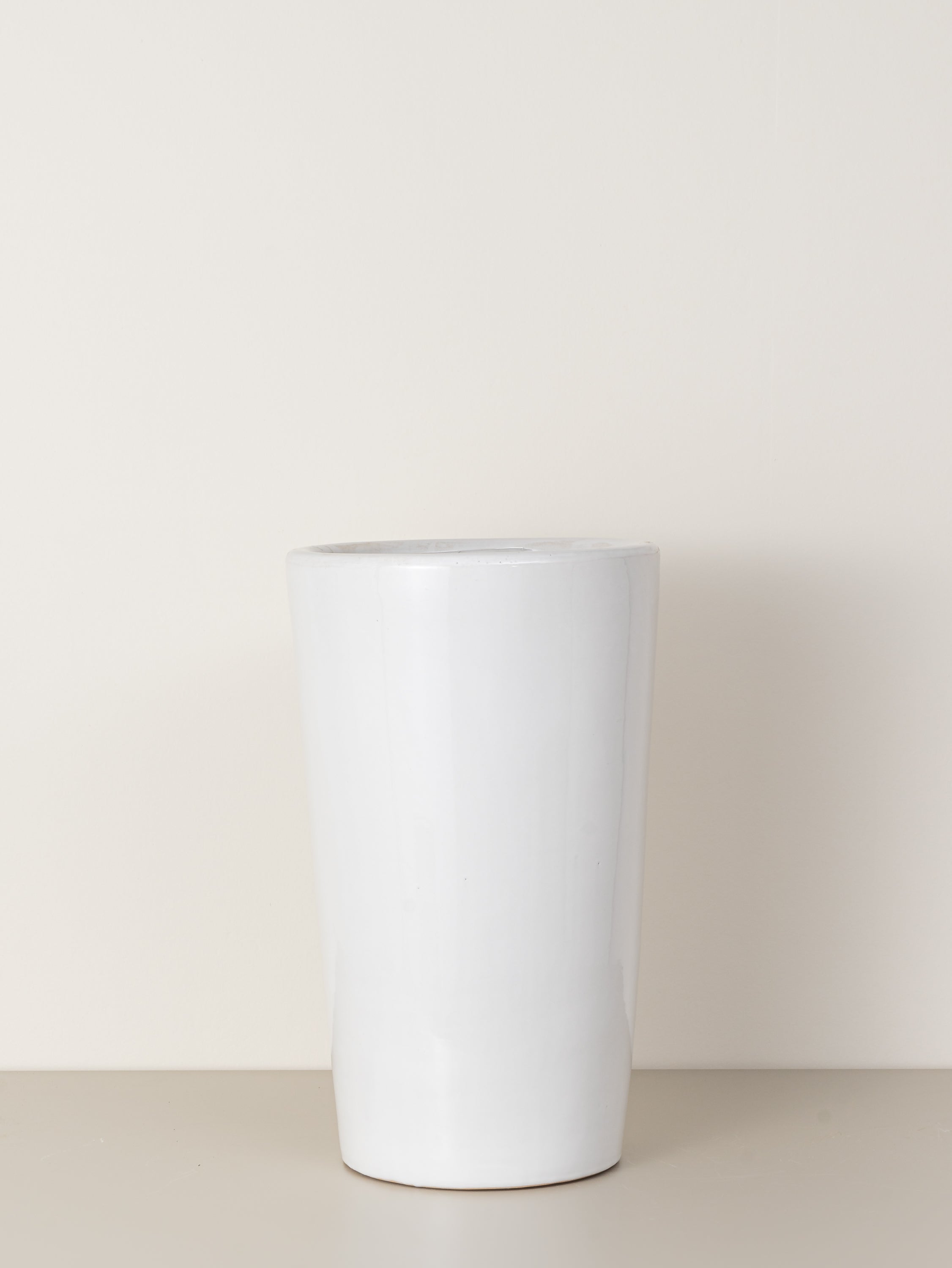 Julie (Matte)
Sale price

+ AED 60
selected
Dimensions: 26cm Diameter x 40cm Height
Material: Ceramic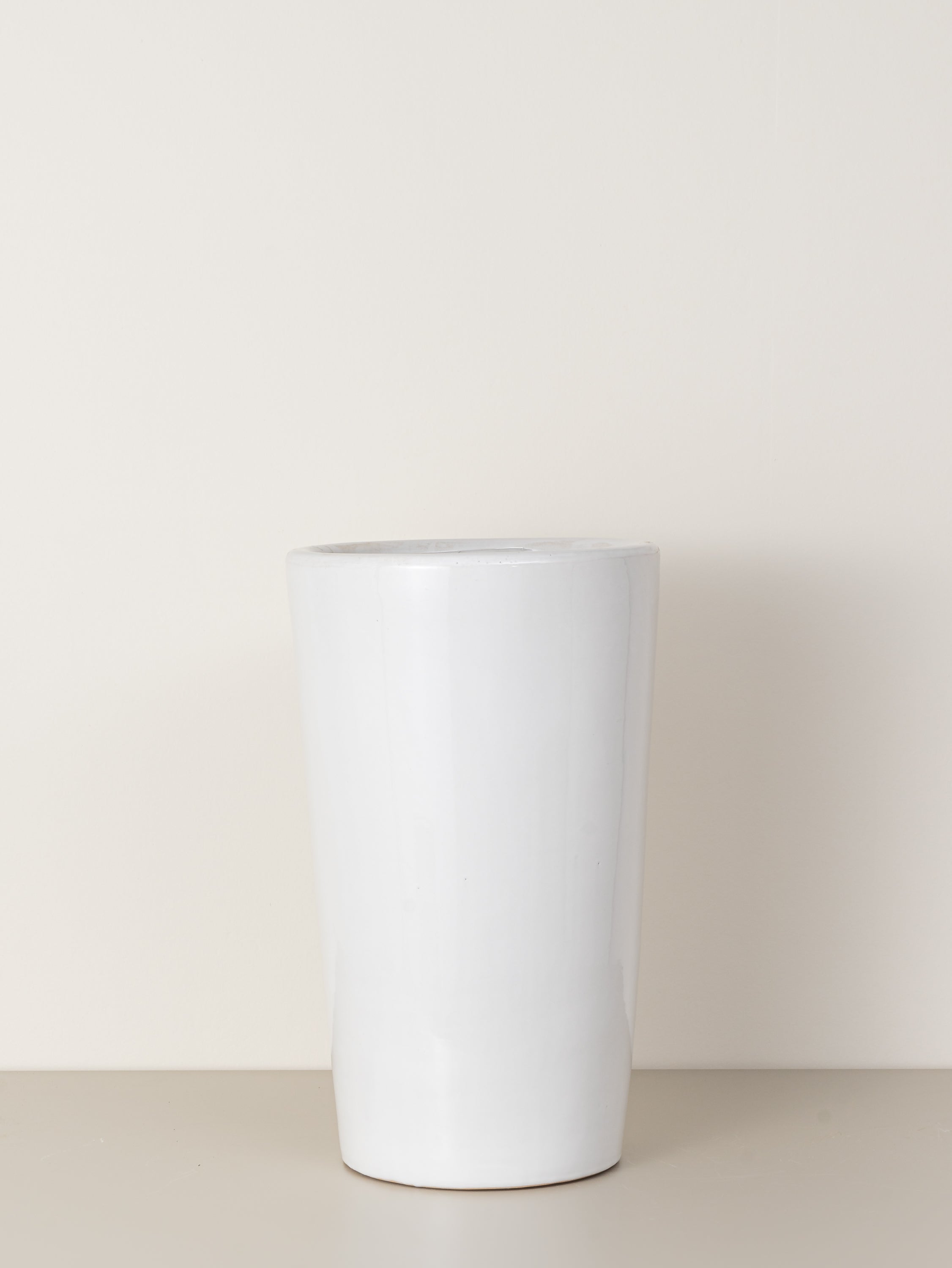 Julie (Gloss)
Sale price

+ AED 50
selected
Dimensions: 26cm Diameter x 40cm Height
Material: Ceramic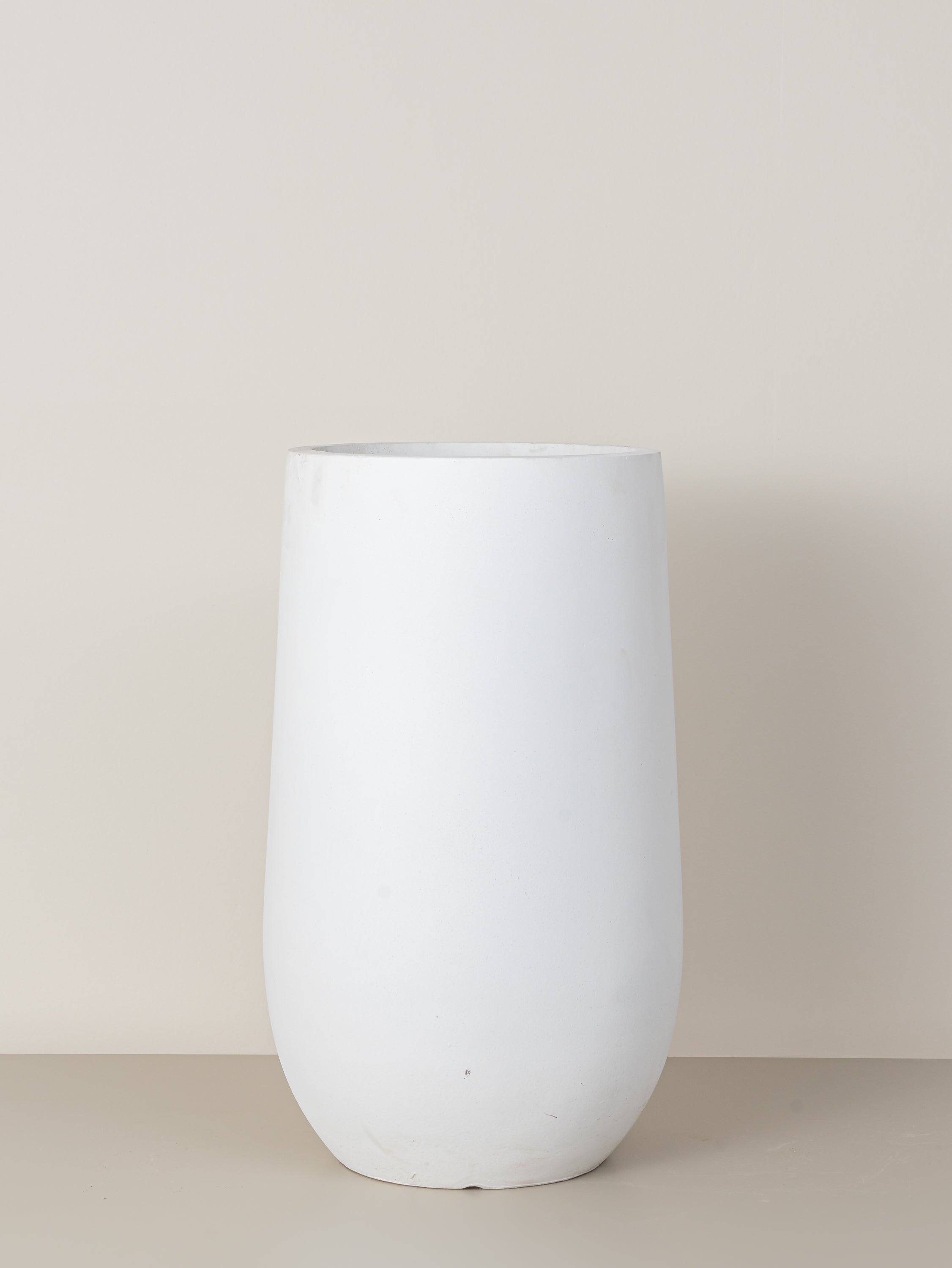 Helen | White
Sale price

+ AED 75
selected
Dimensions: 26cm Diameter x 45cm Height
Material: Cement Fibre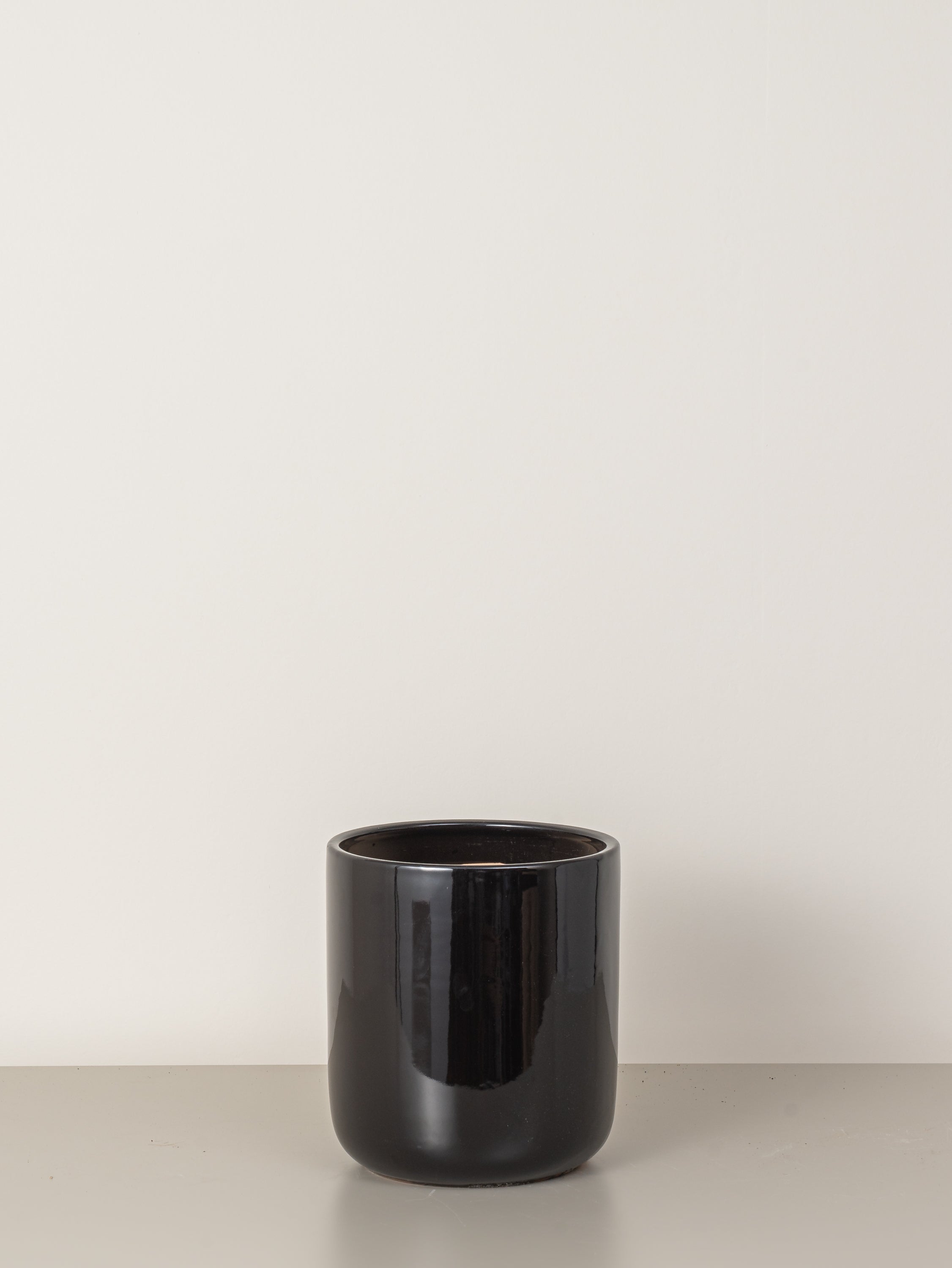 Emma | Black (Matte)
Sale price

+ AED 40
selected
Dimensions: 25cm Diameter x 28cm Height
Material: Ceramic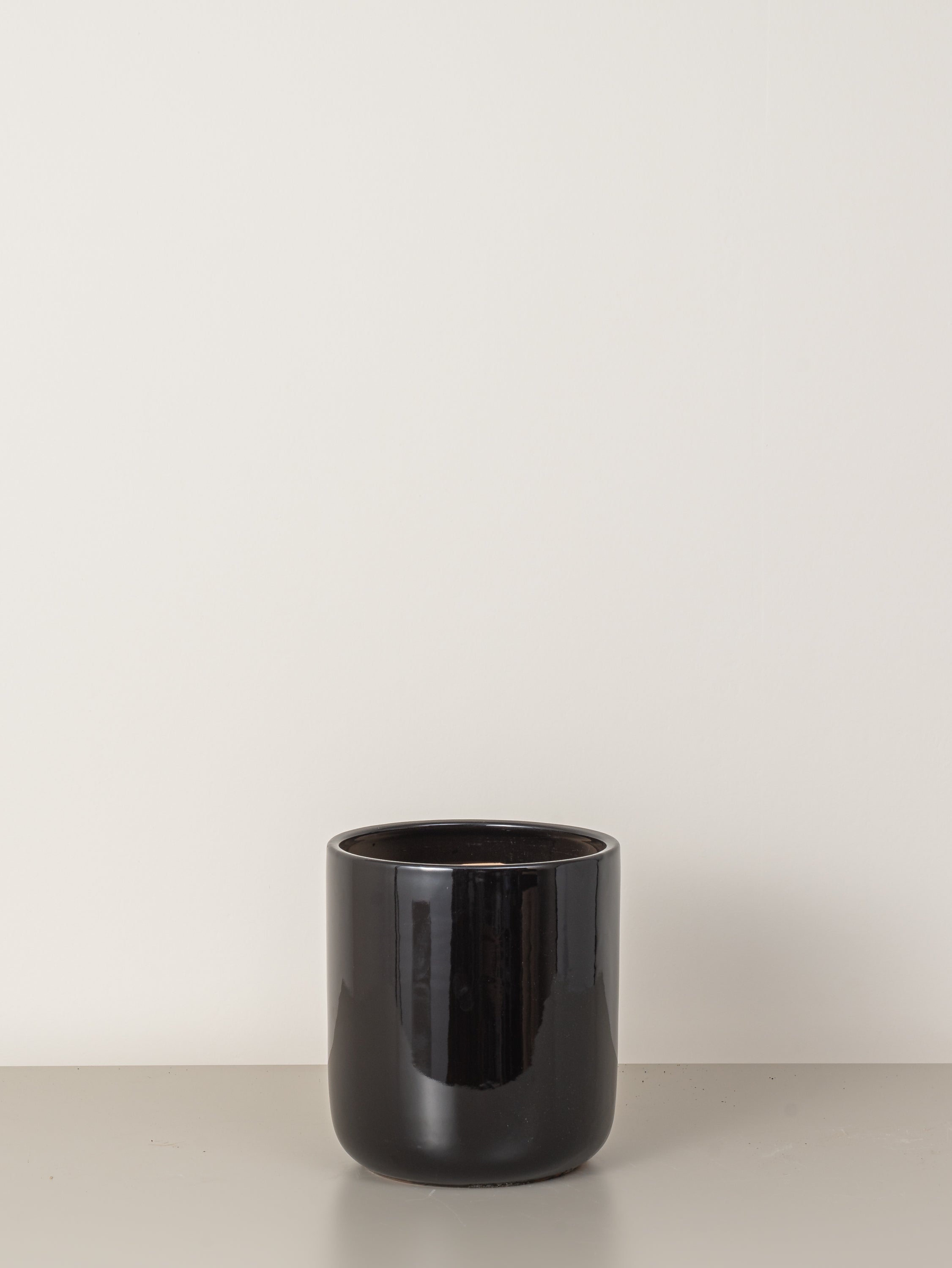 Emma | Black (Gloss)
Sale price

+ AED 30
selected
Dimensions: 25cm Diameter x 28cm Height
Material: Ceramic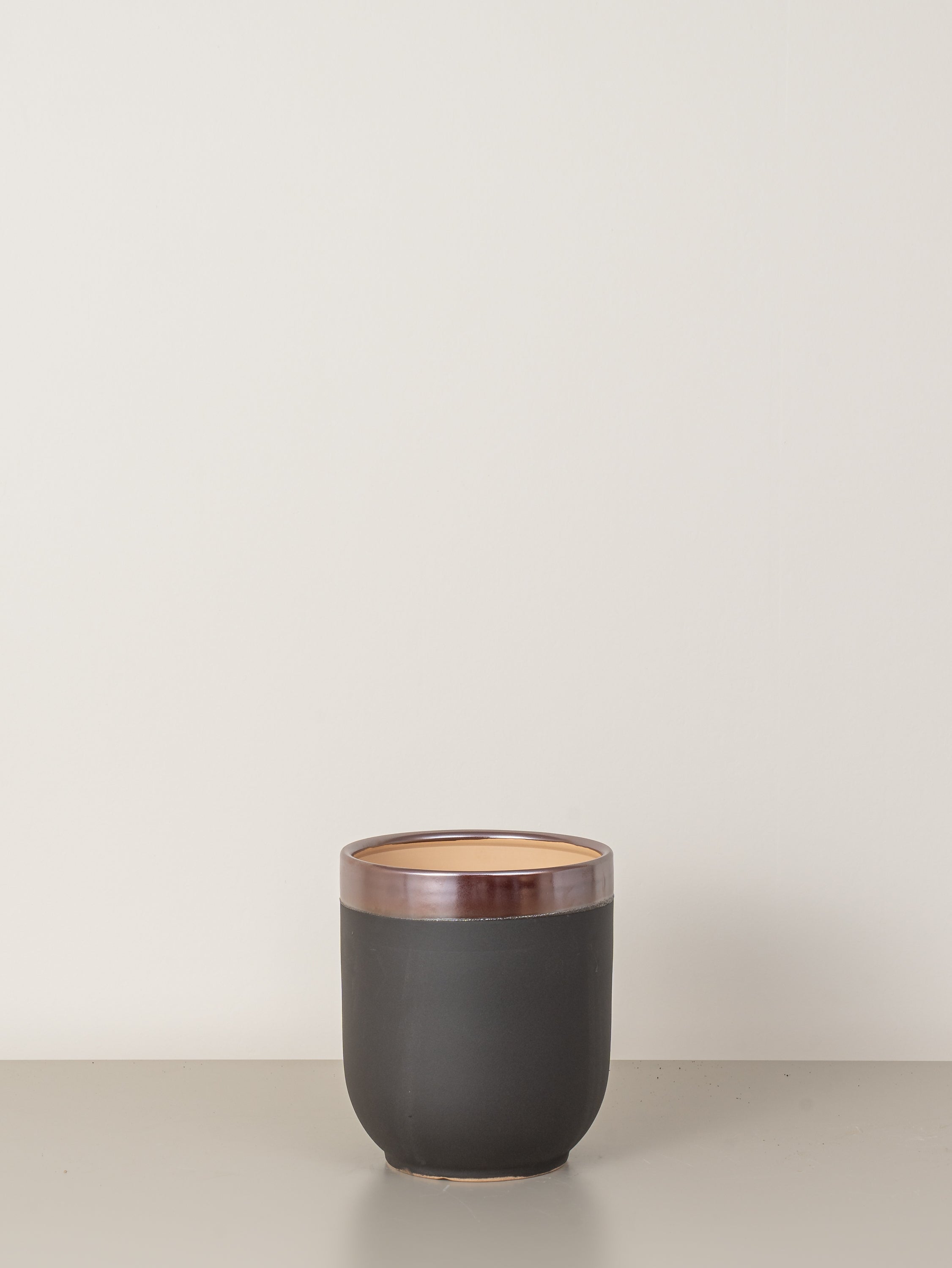 Chloe
Sale price

+ AED 30
selected
Dimensions: 25cm Diameter x 28cm Height
Material: Ceramic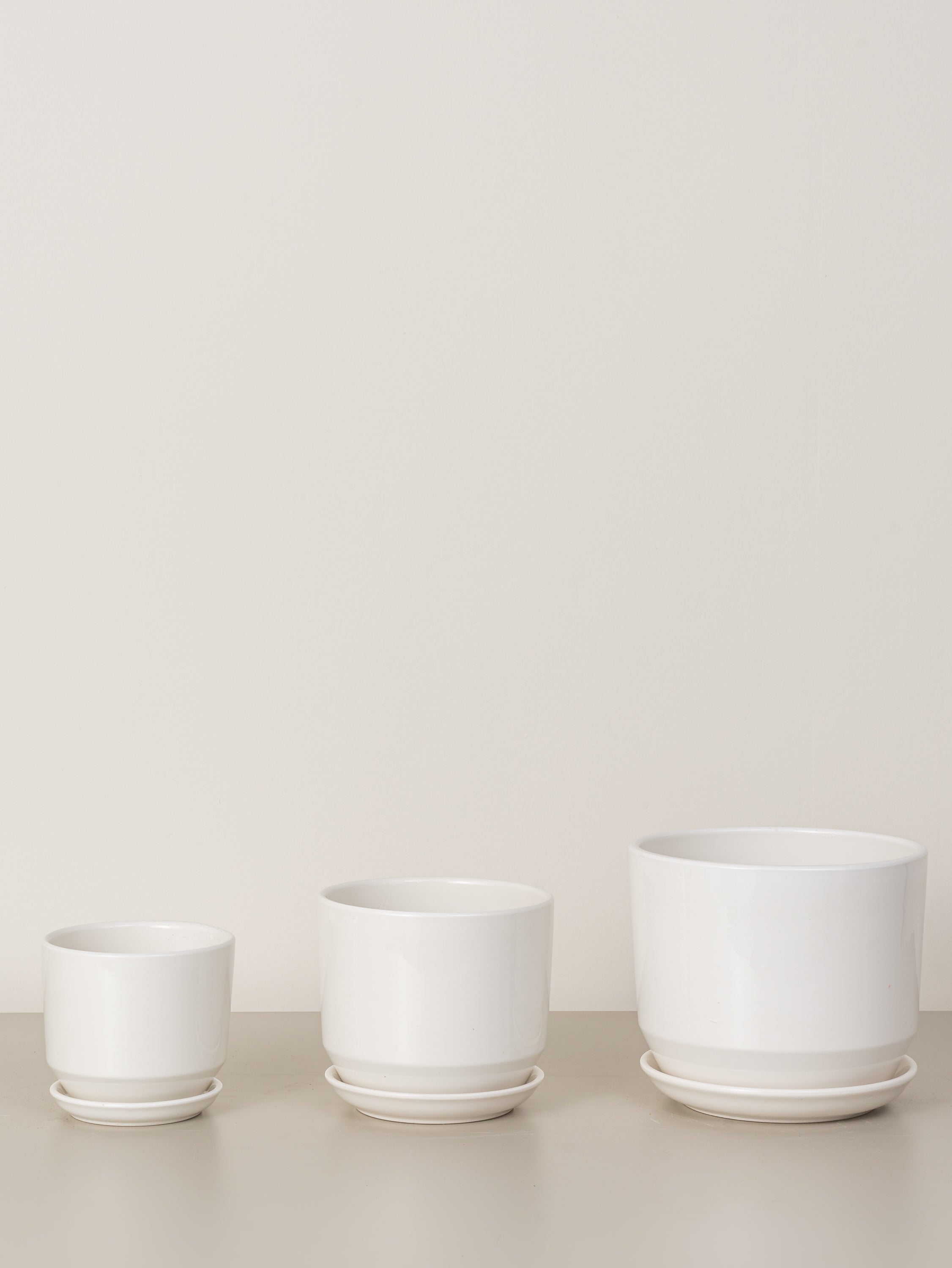 Briana (Matte)
Sale price

+ AED 30
selected
Dimensions: 21cm Diameter x 18cm Height
Material: Ceramic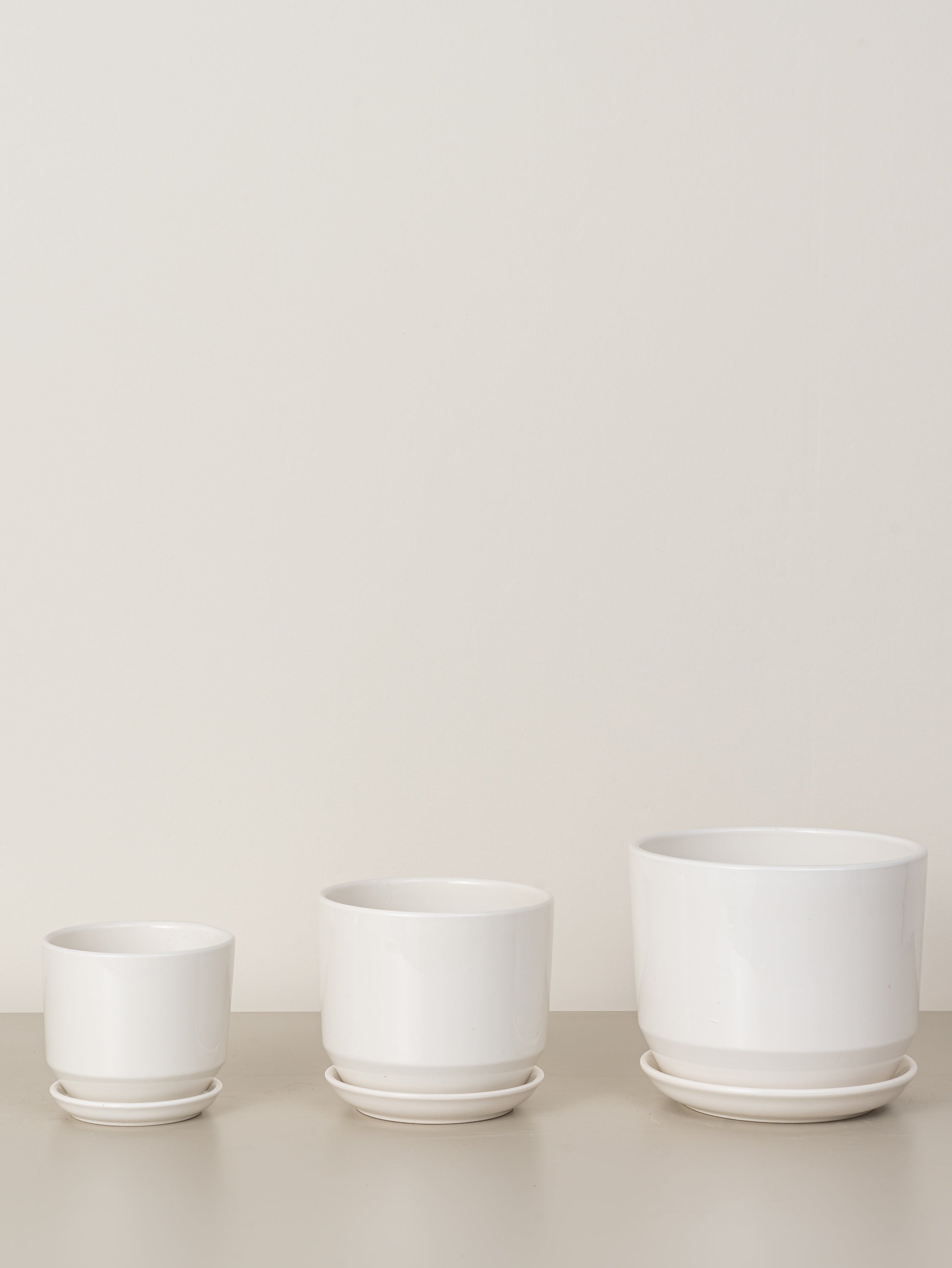 Briana (Gloss)
Sale price

+ AED 22
selected
Dimensions: 21cm Diameter x 18cm Height
Material: Ceramic
Alison (Matte)
Sale price

+ AED 40
selected
Dimensions: 21cm Diameter x 18cm Height
Material: Ceramic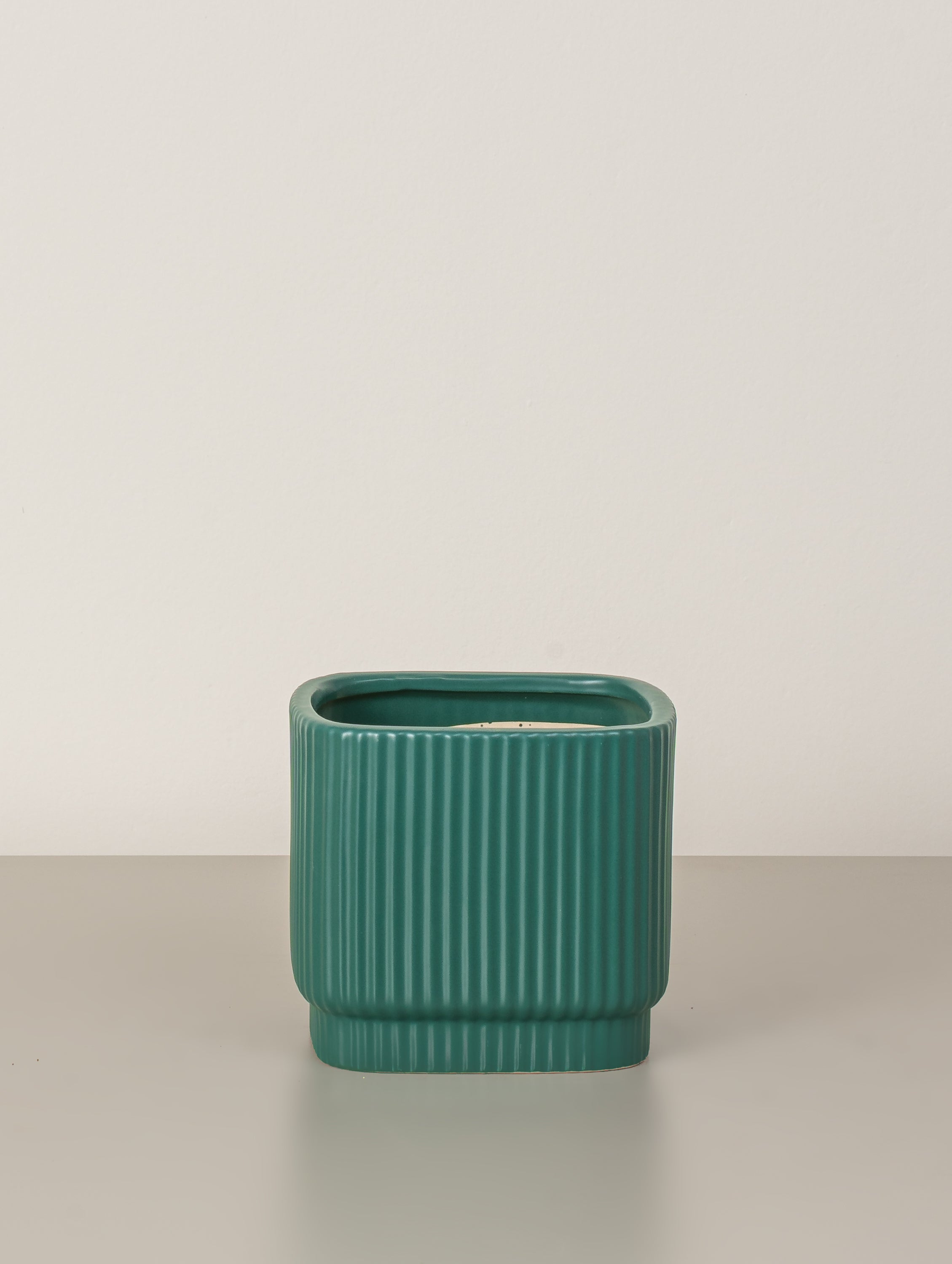 Alison (Gloss)
Sale price

+ AED 30
selected
Dimensions: 21cm Diameter x 18cm Height
Material: Ceramic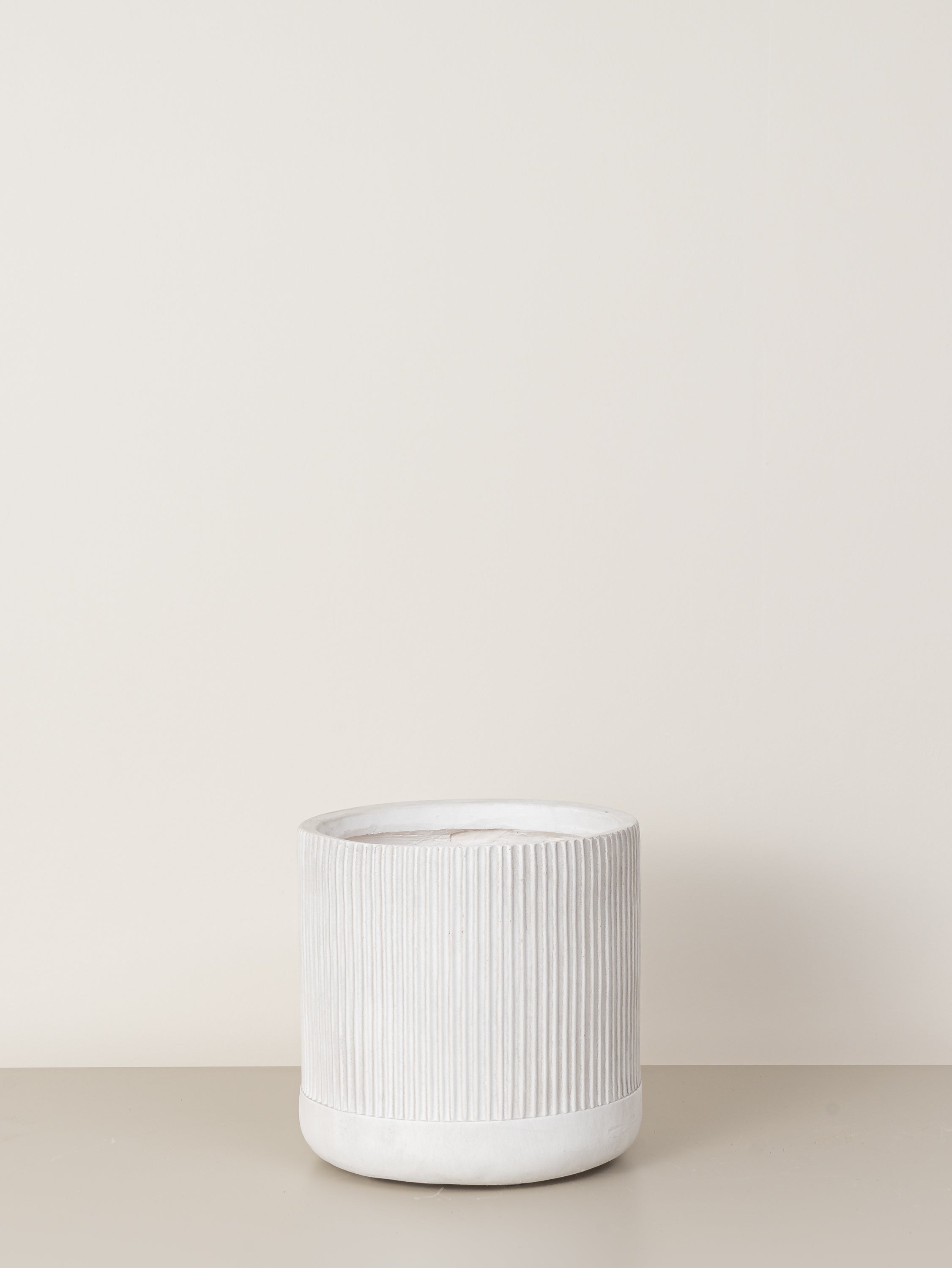 Alena | White
Sale price

+ AED 60
selected
Dimensions: 24cm Diameter x 24cm Height
Material: Cement Fibre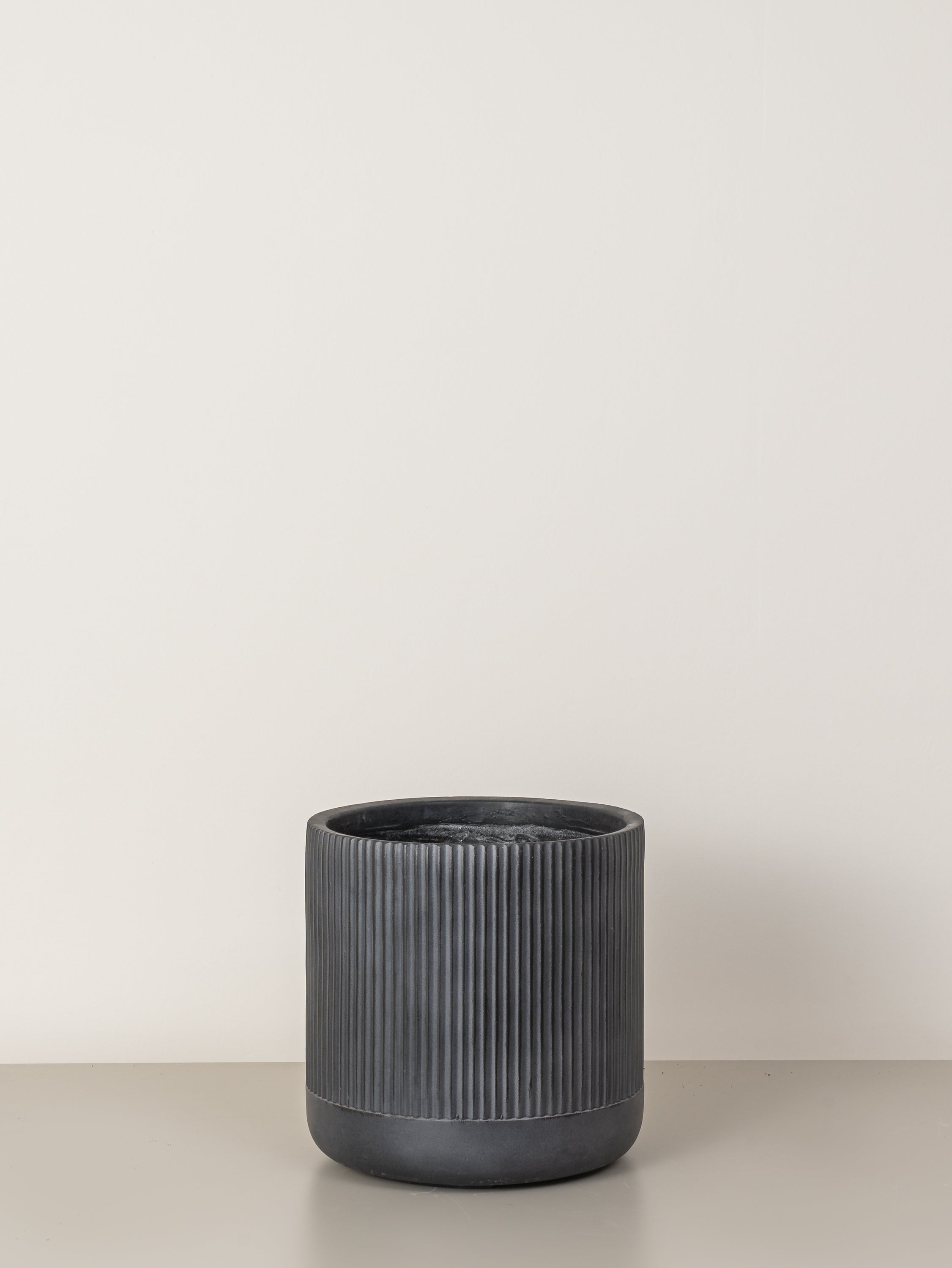 Alena | Black
Sale price

+ AED 60
selected
Dimensions: 24cm Diameter x 24cm Height
Material: Cement Fibre
Not in Season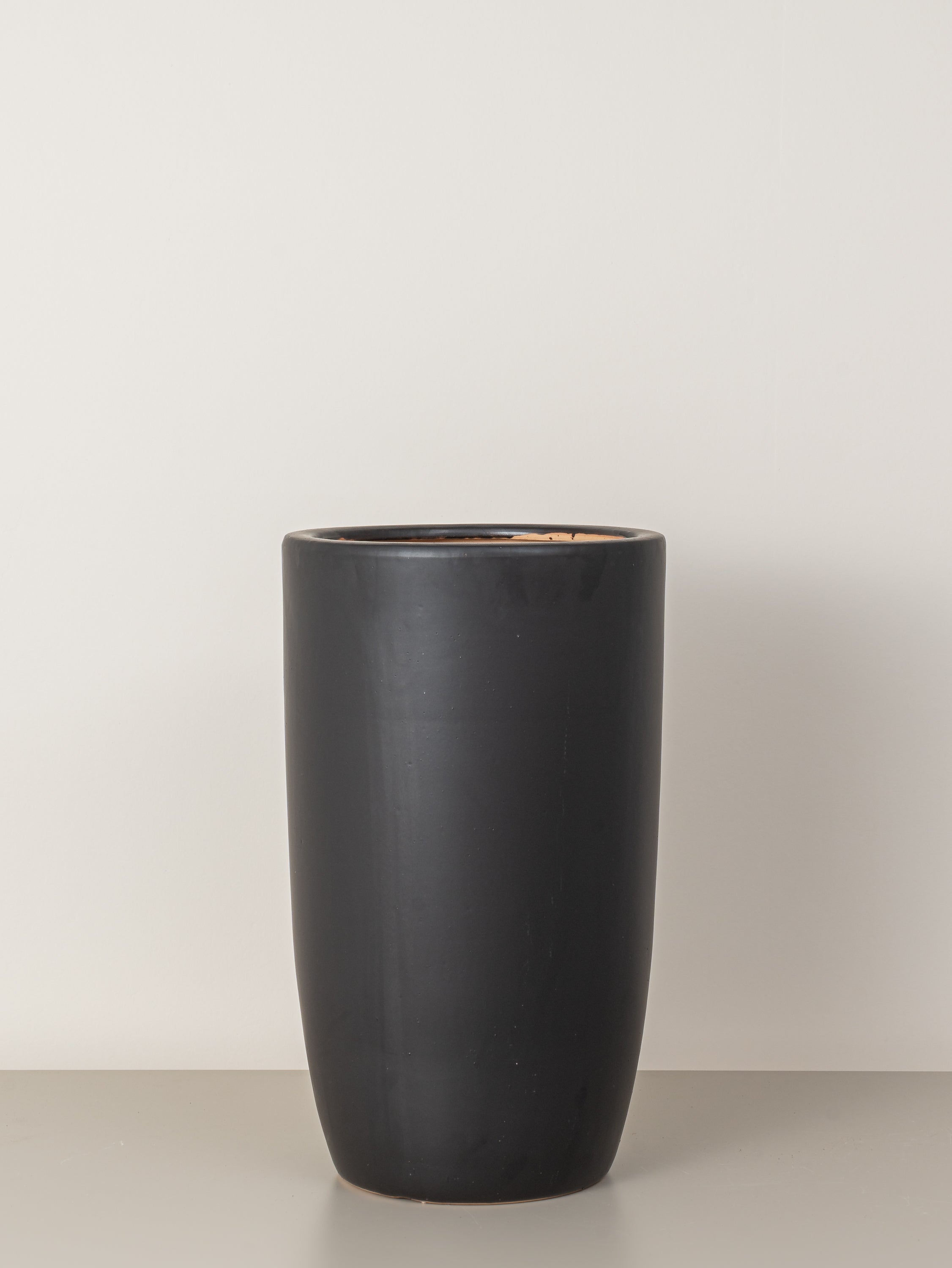 Sam
Sale price

+ AED 50
selected
Dimensions: 24cm Diameter x 50cm Height
Material: Ceramic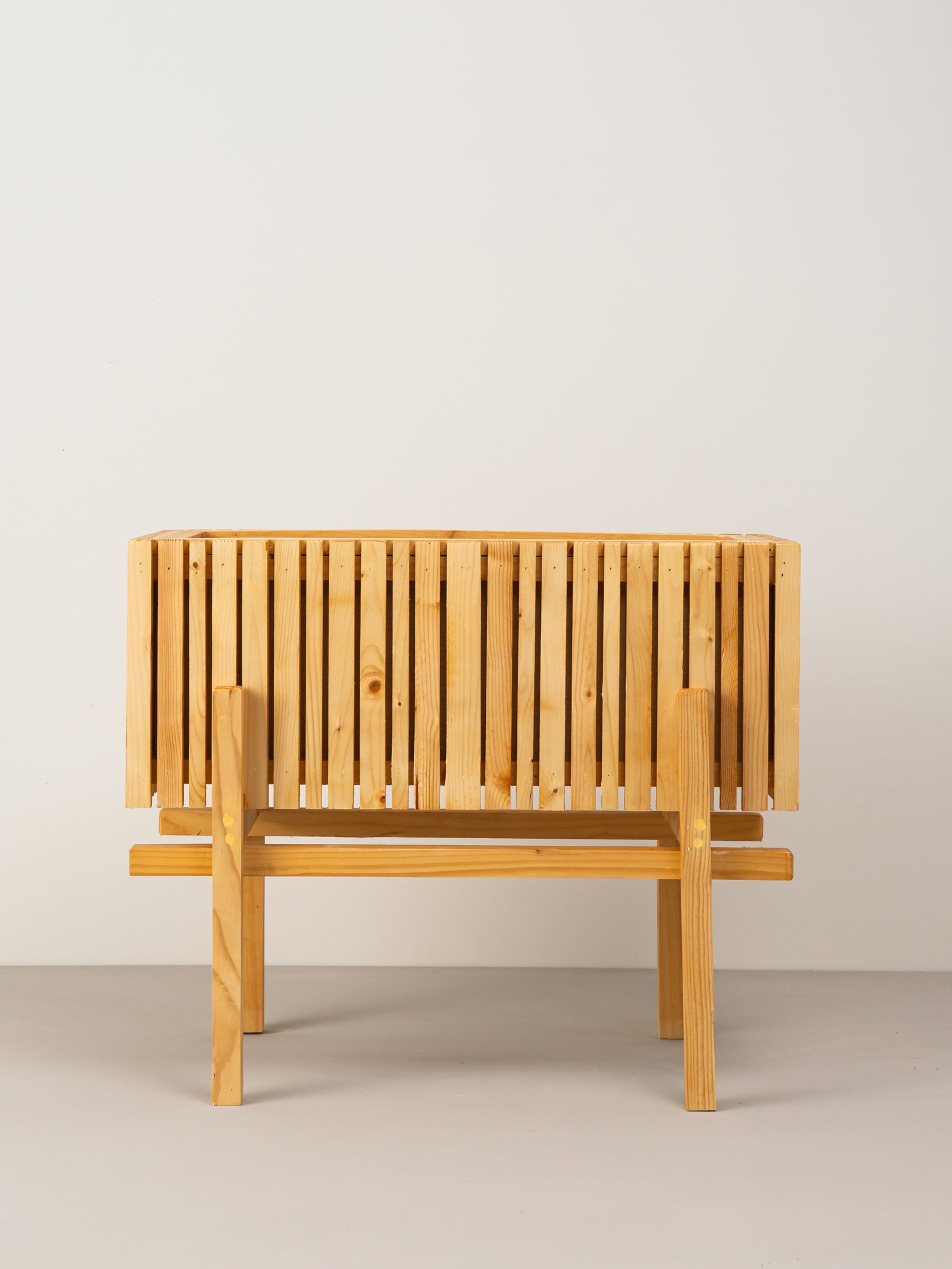 Eden | Natural
Sale price

+ AED 225
selected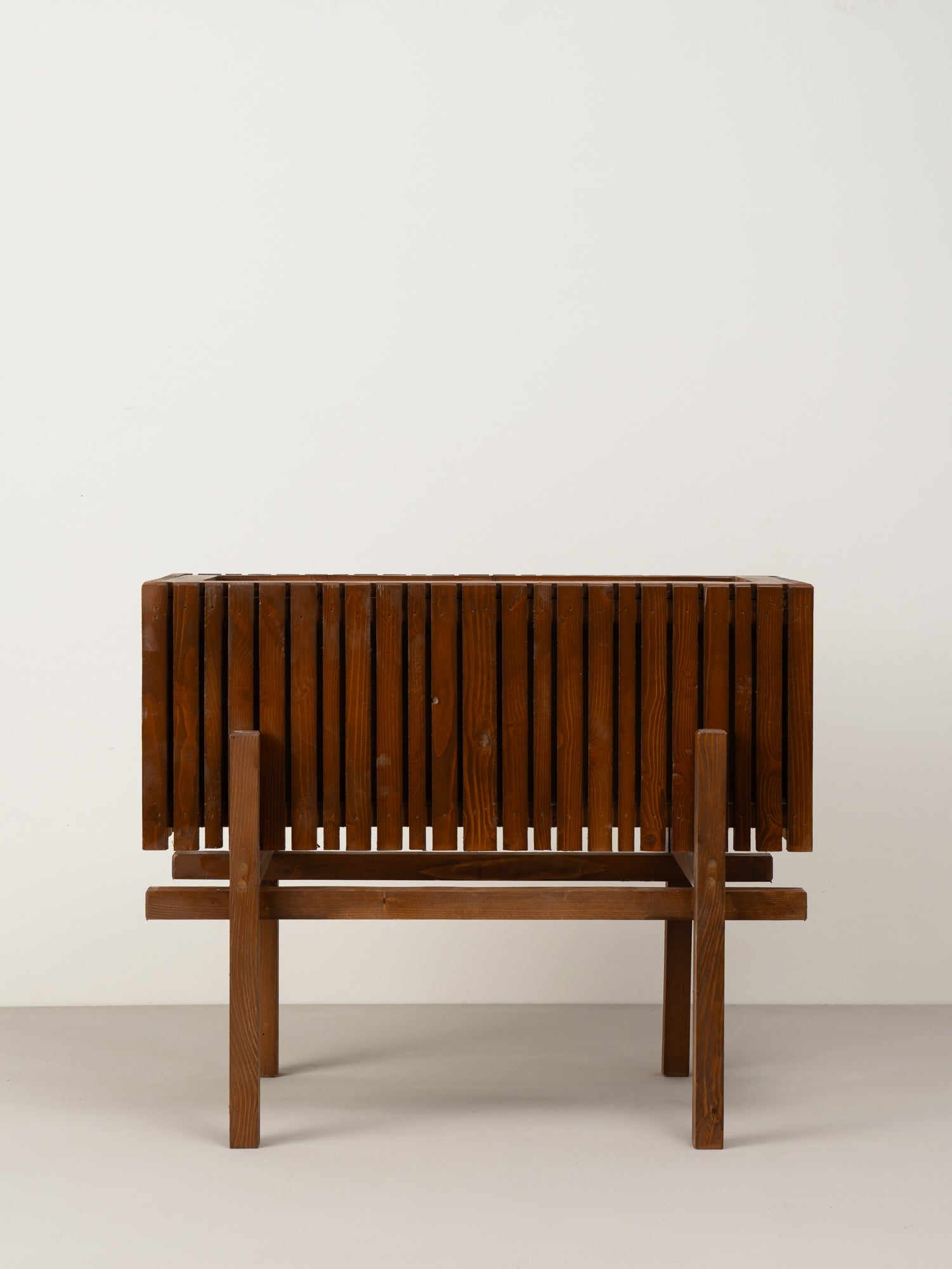 Eden | Dark
Sale price

+ AED 225
selected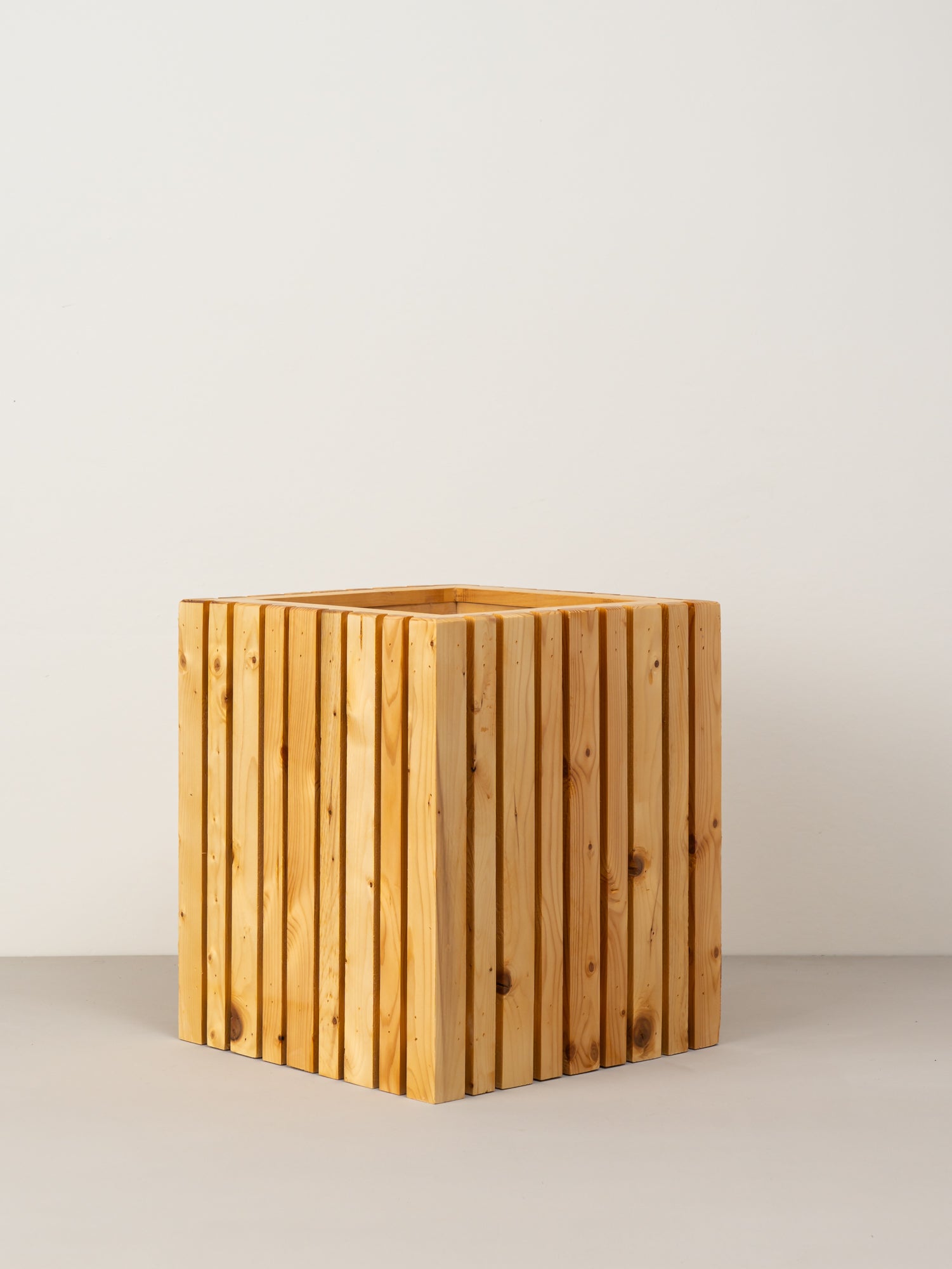 Tanya | Natural
Sale price

+ AED 135
selected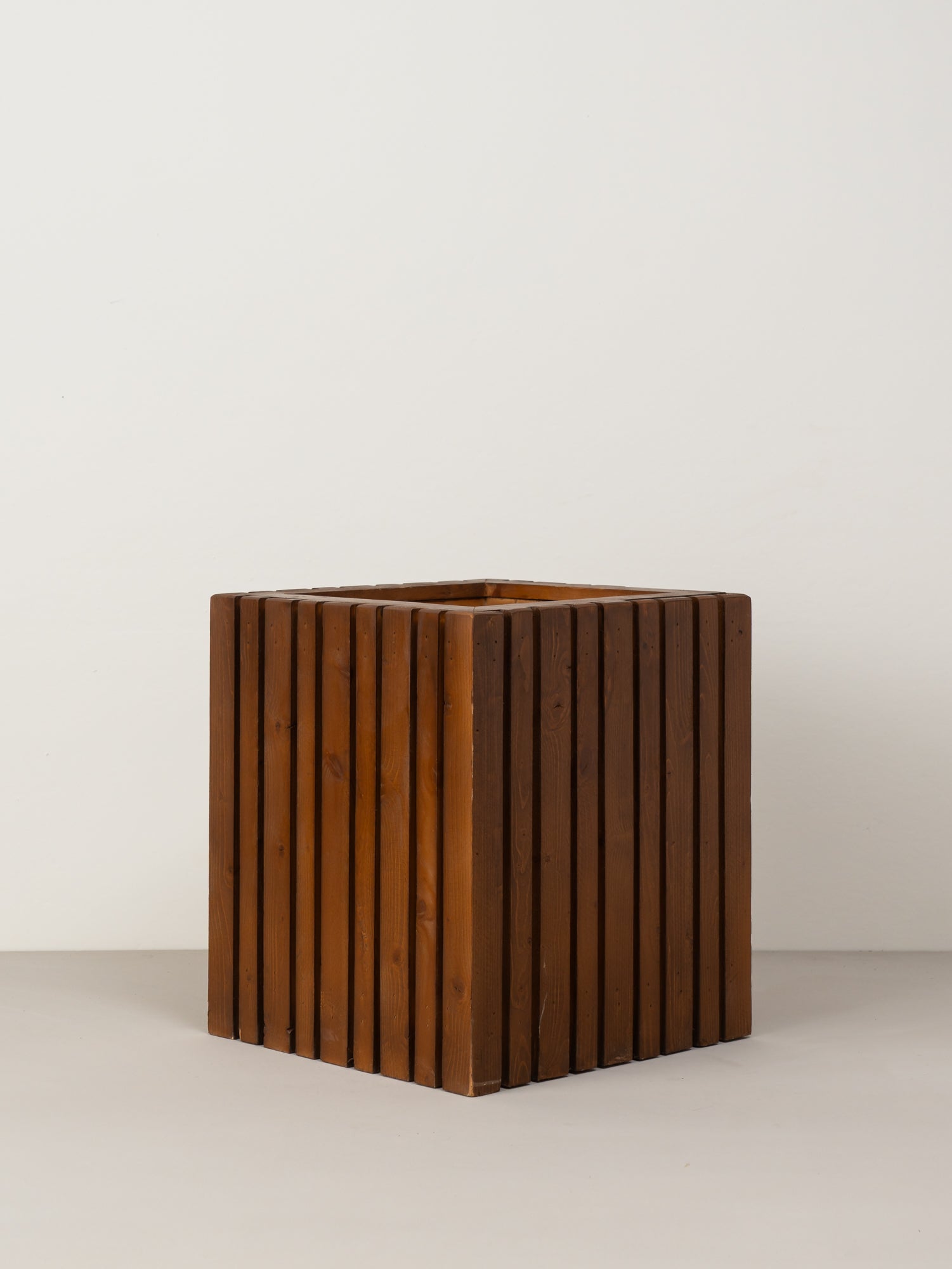 Tanya | Dark
Sale price

+ AED 135
selected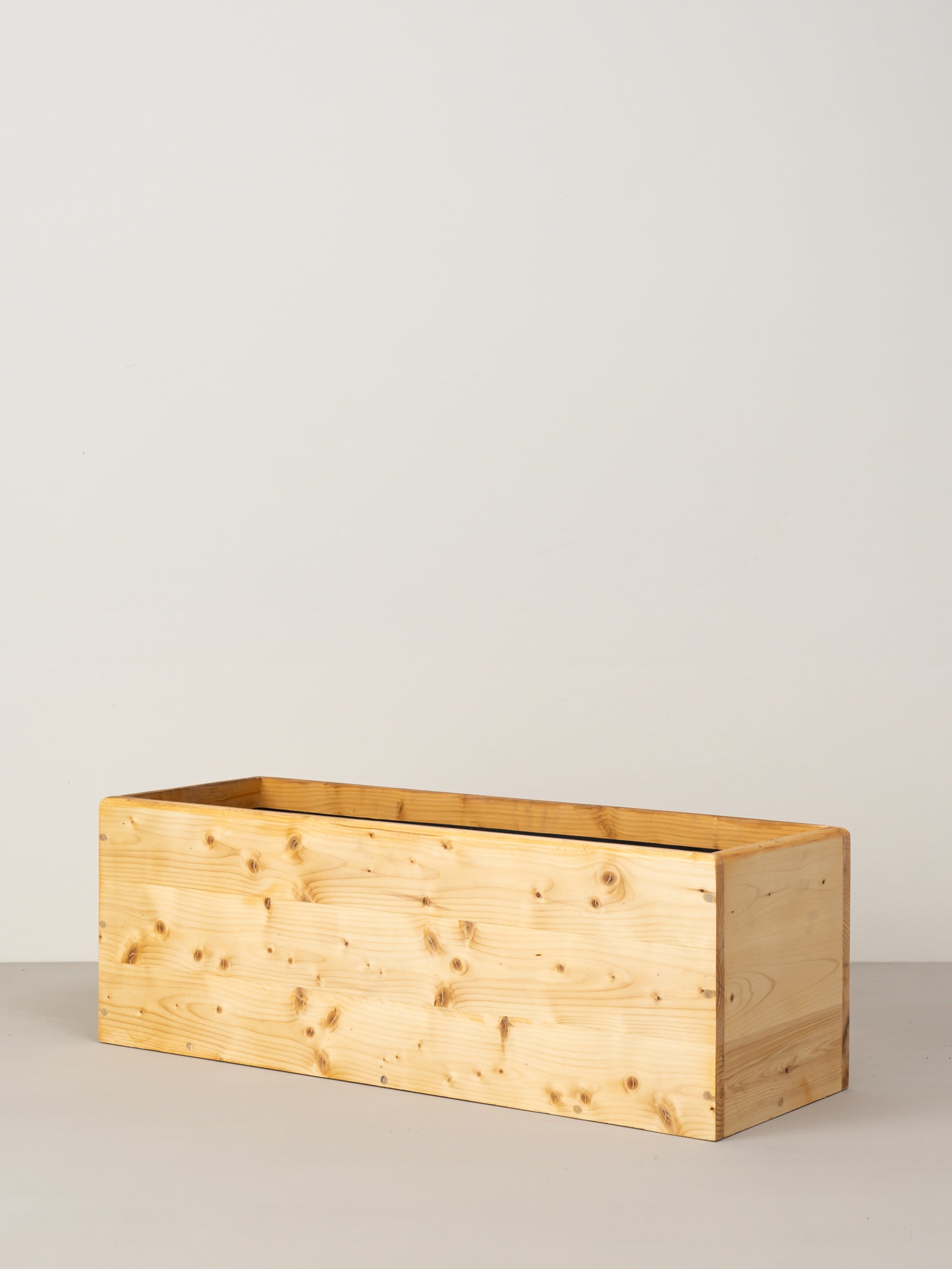 Janette | Natural
Sale price

+ AED 315
selected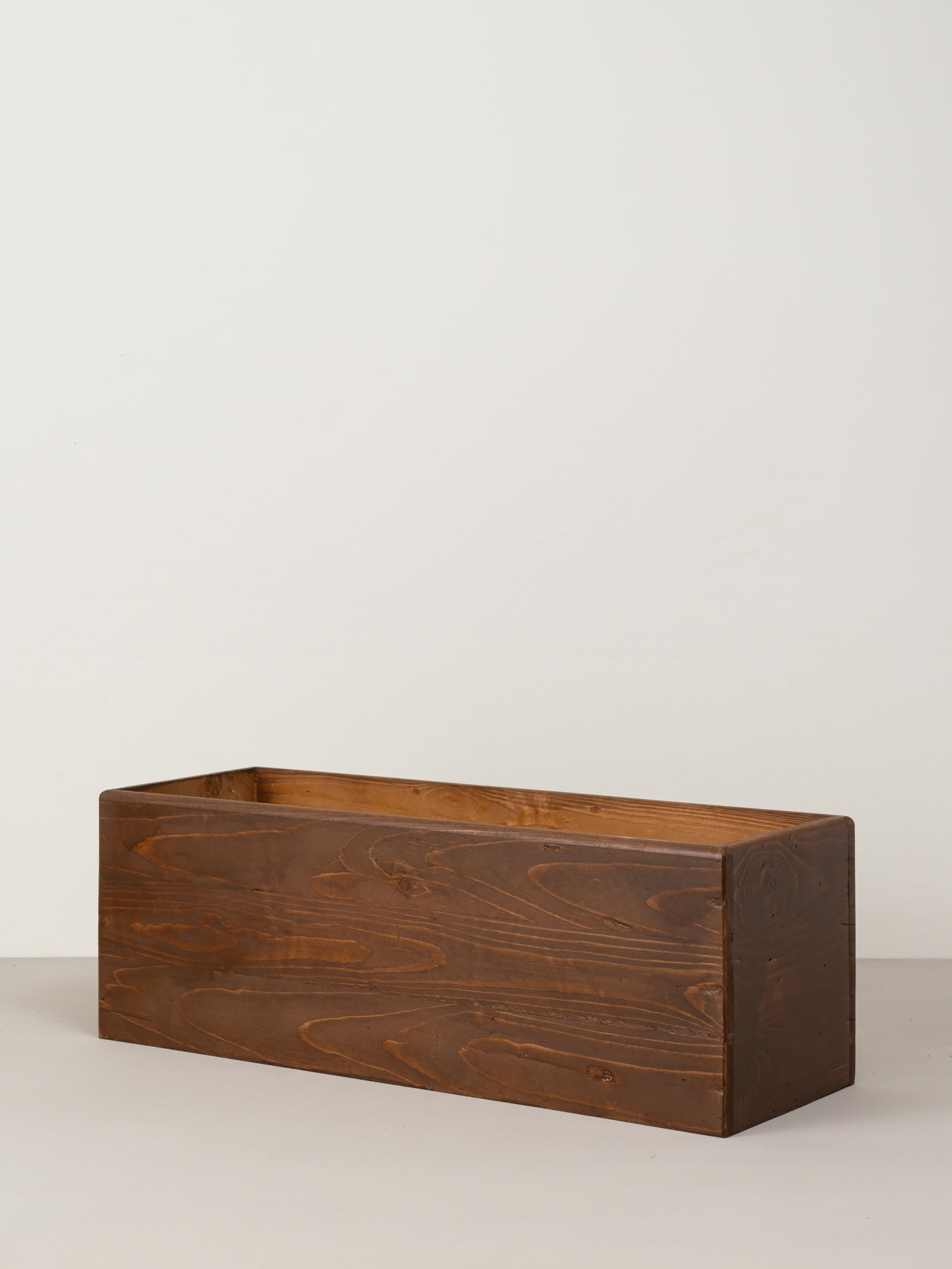 Janette | Dark
Sale price

+ AED 315
selected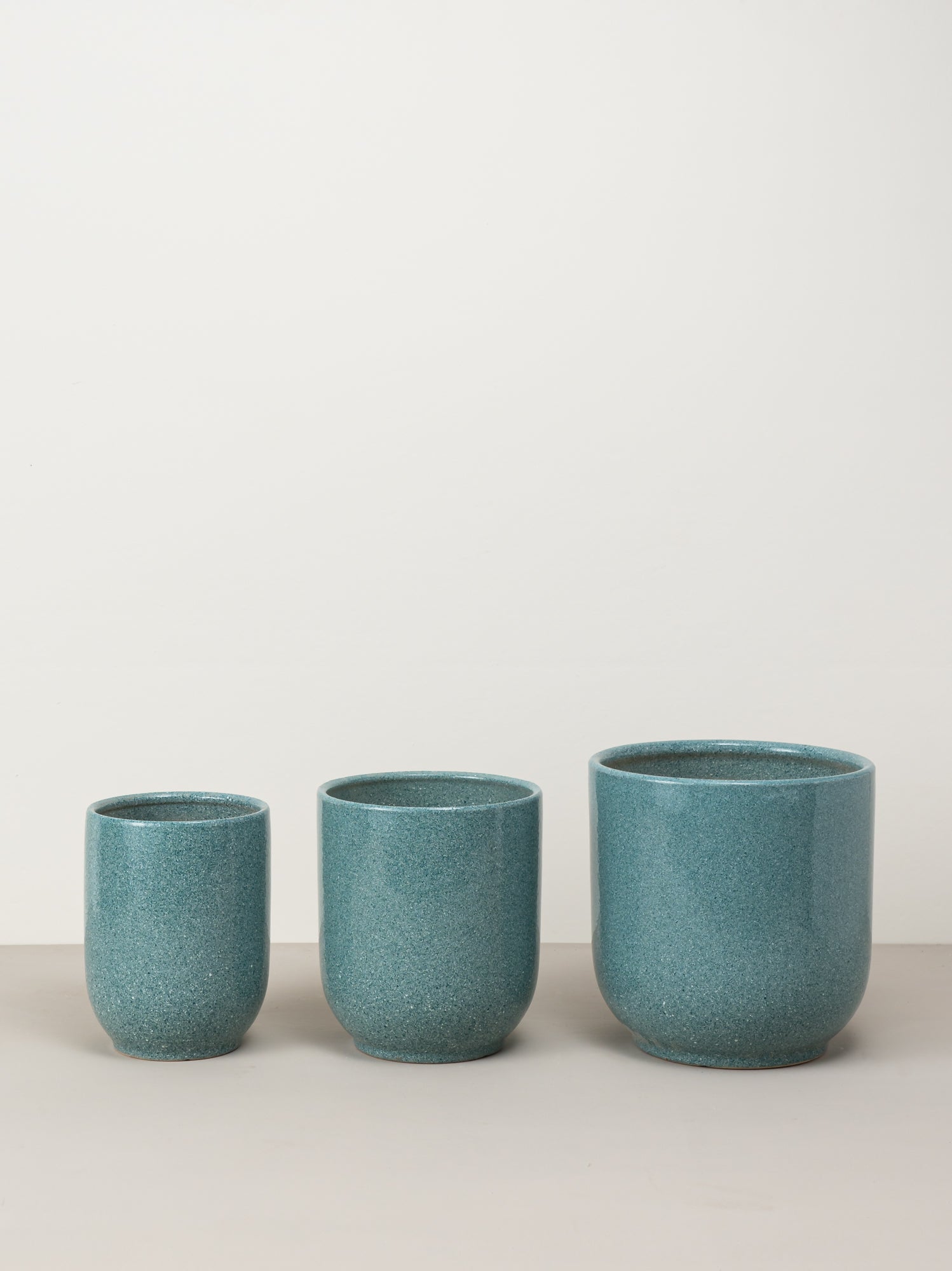 Megan
Sale price

+ AED 40
selected
Dimensions: 25cm Diameter x 28cm Height
Material: Ceramic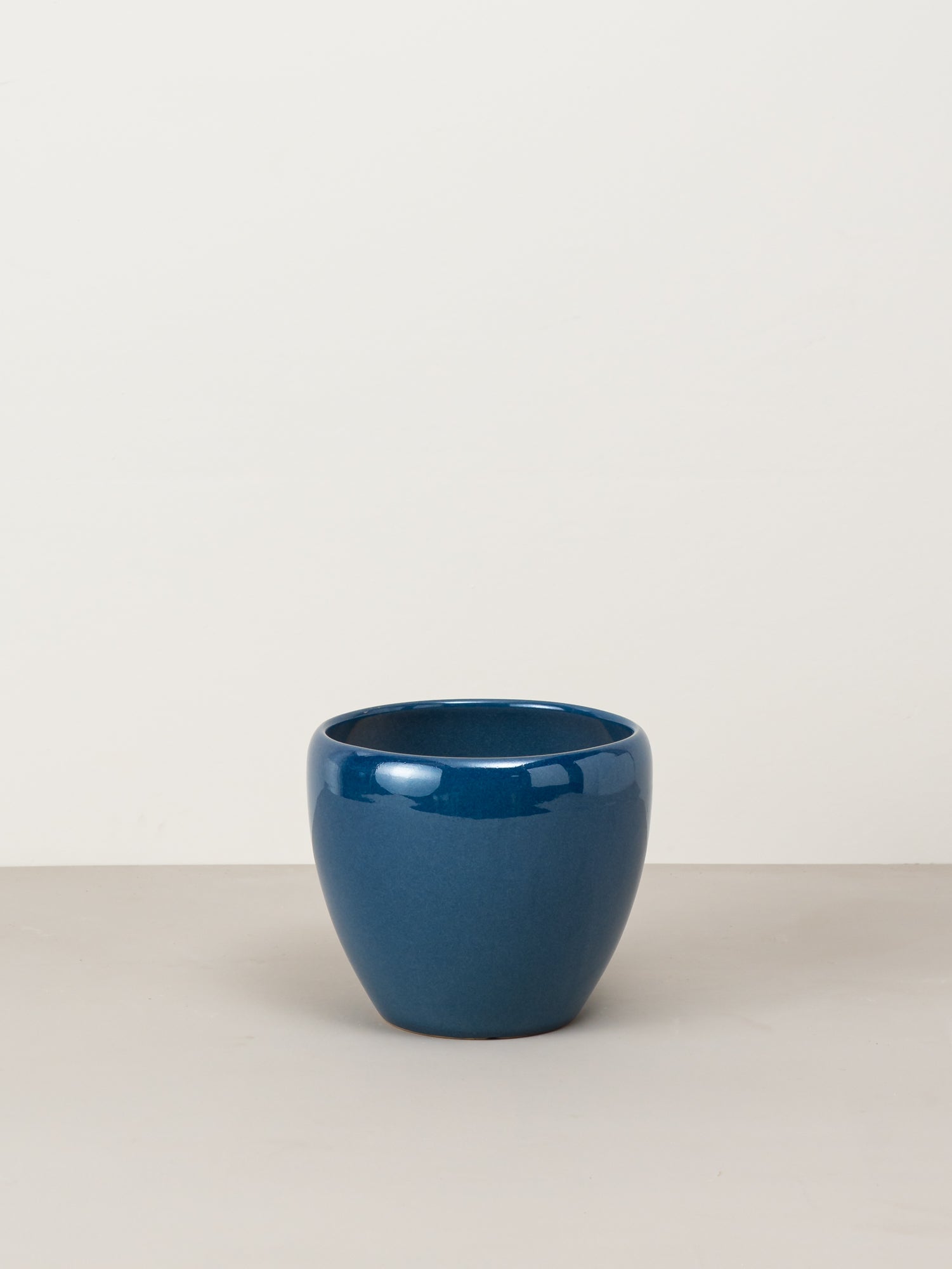 Robin
Sale price

+ AED 40
selected
Dimensions: 25cm Diameter x 22cm Height
Material: Ceramic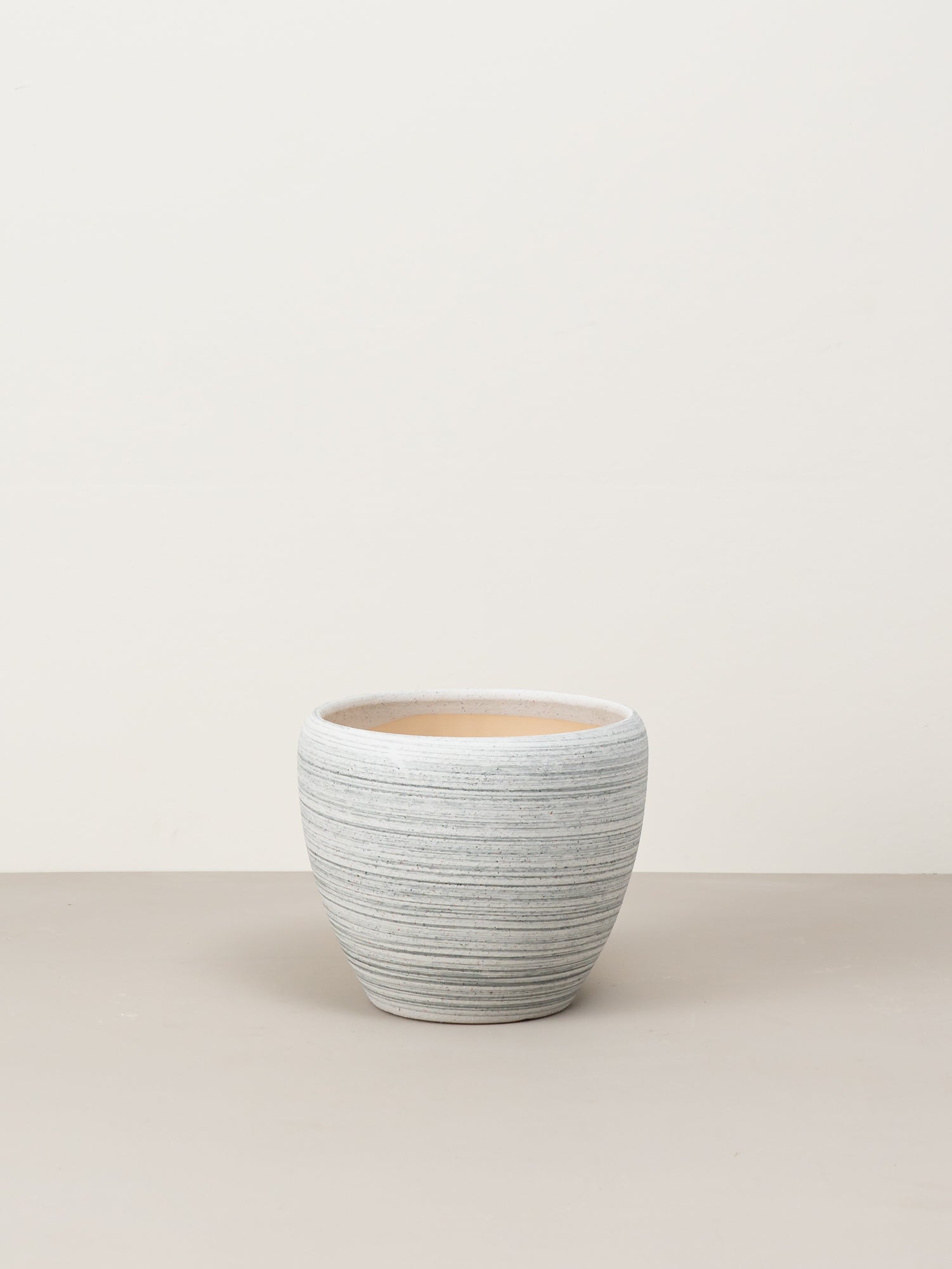 Bonnie
Sale price

+ AED 40
selected
Dimensions: 25cm Diameter x 22cm Height
Material: Ceramic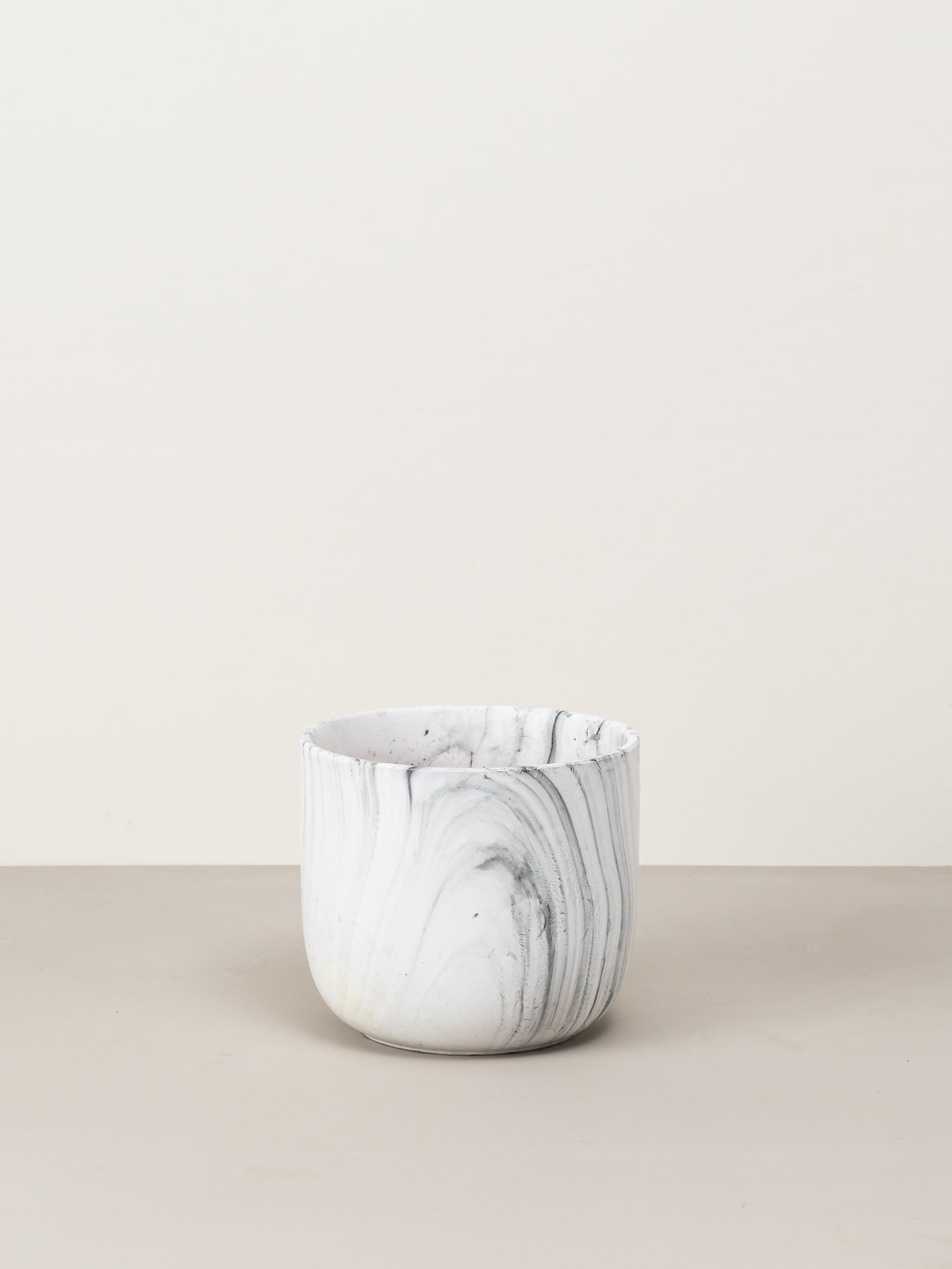 Lois
Sale price

+ AED 30
selected
Dimensions: 21cm Diameter x 18cm Height
Material: Ceramic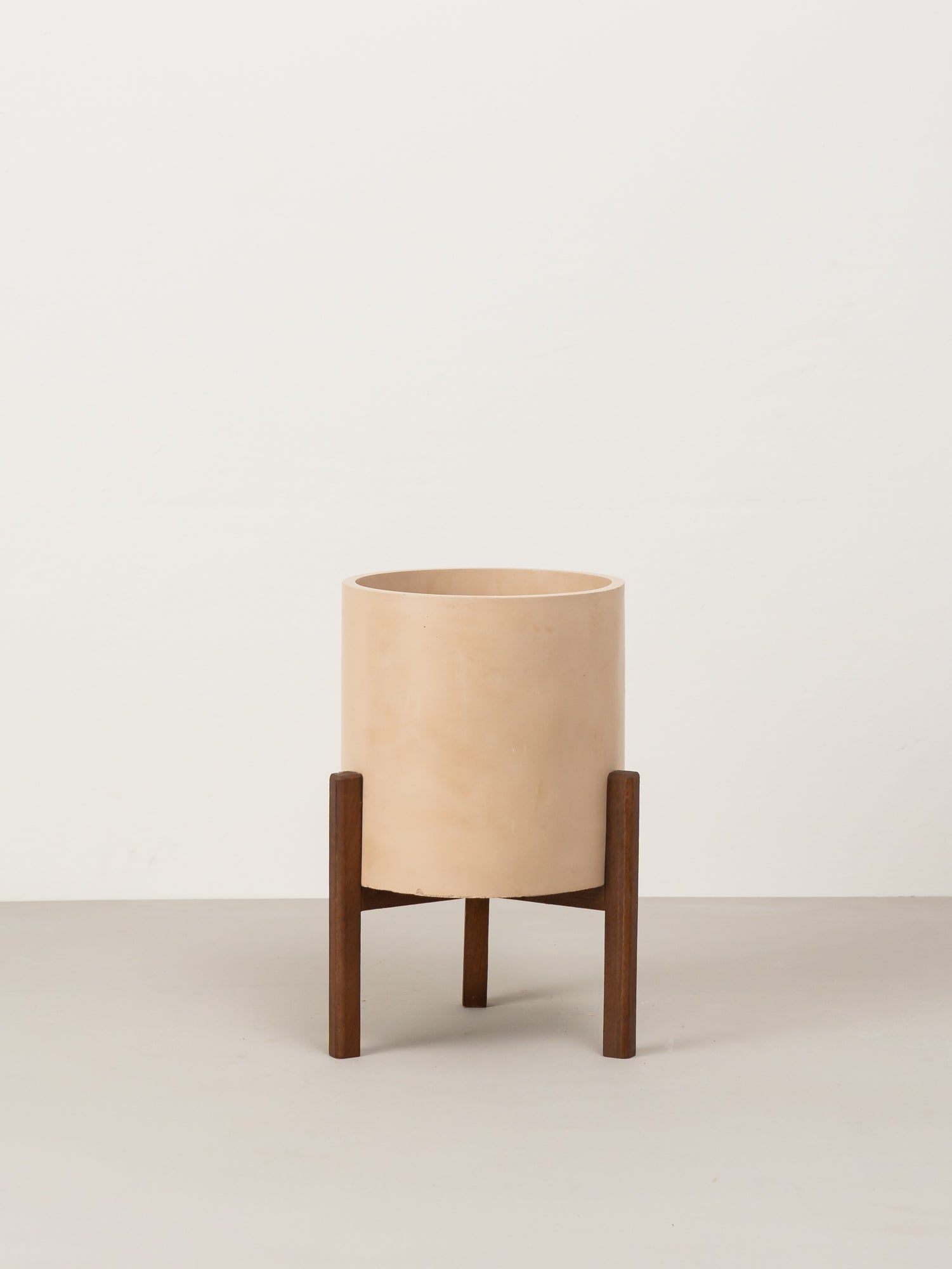 Quinn with stand | Nude
Sale price

+ AED 49
selected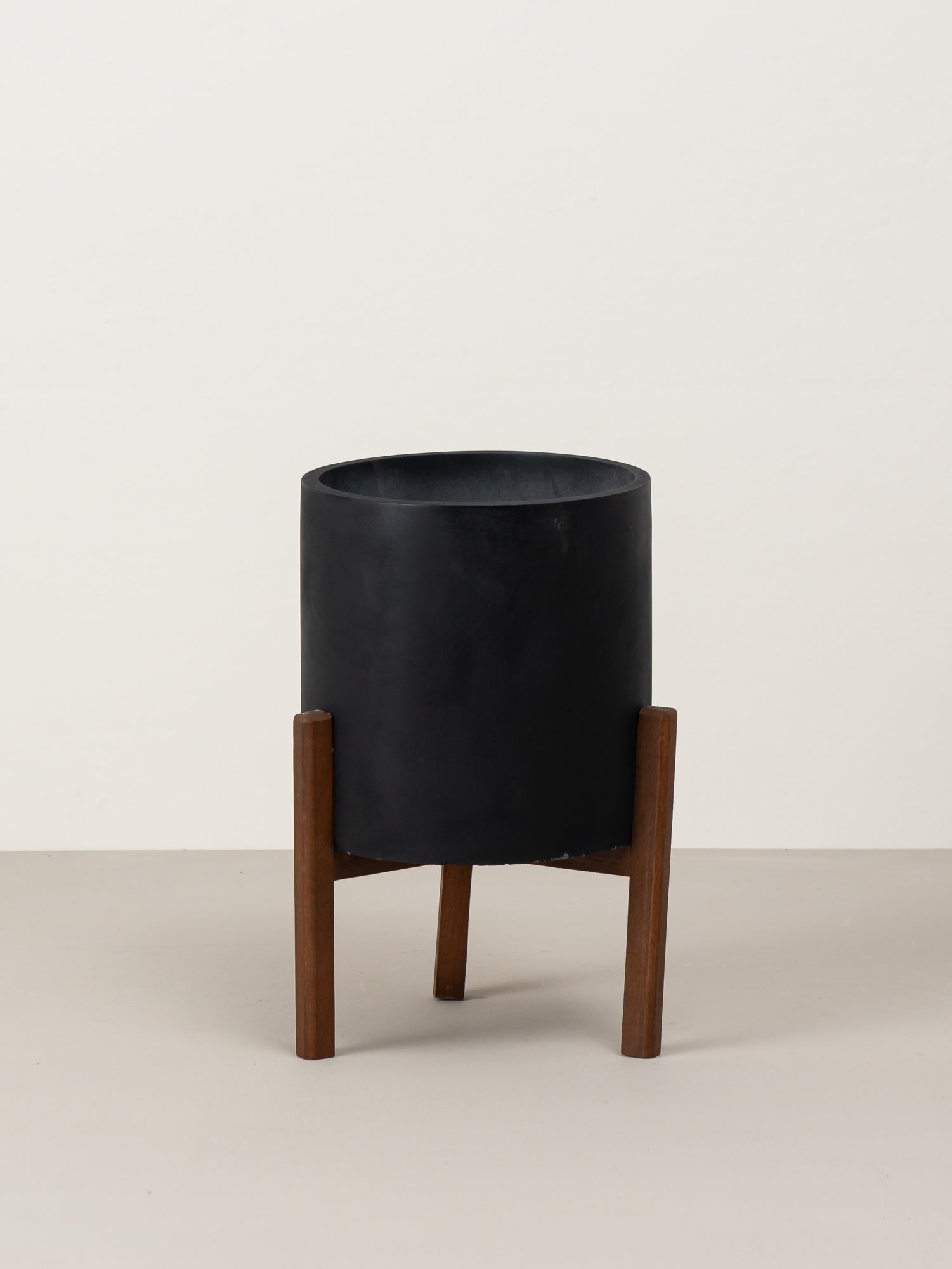 Quinn with stand | Black
Sale price

+ AED 49
selected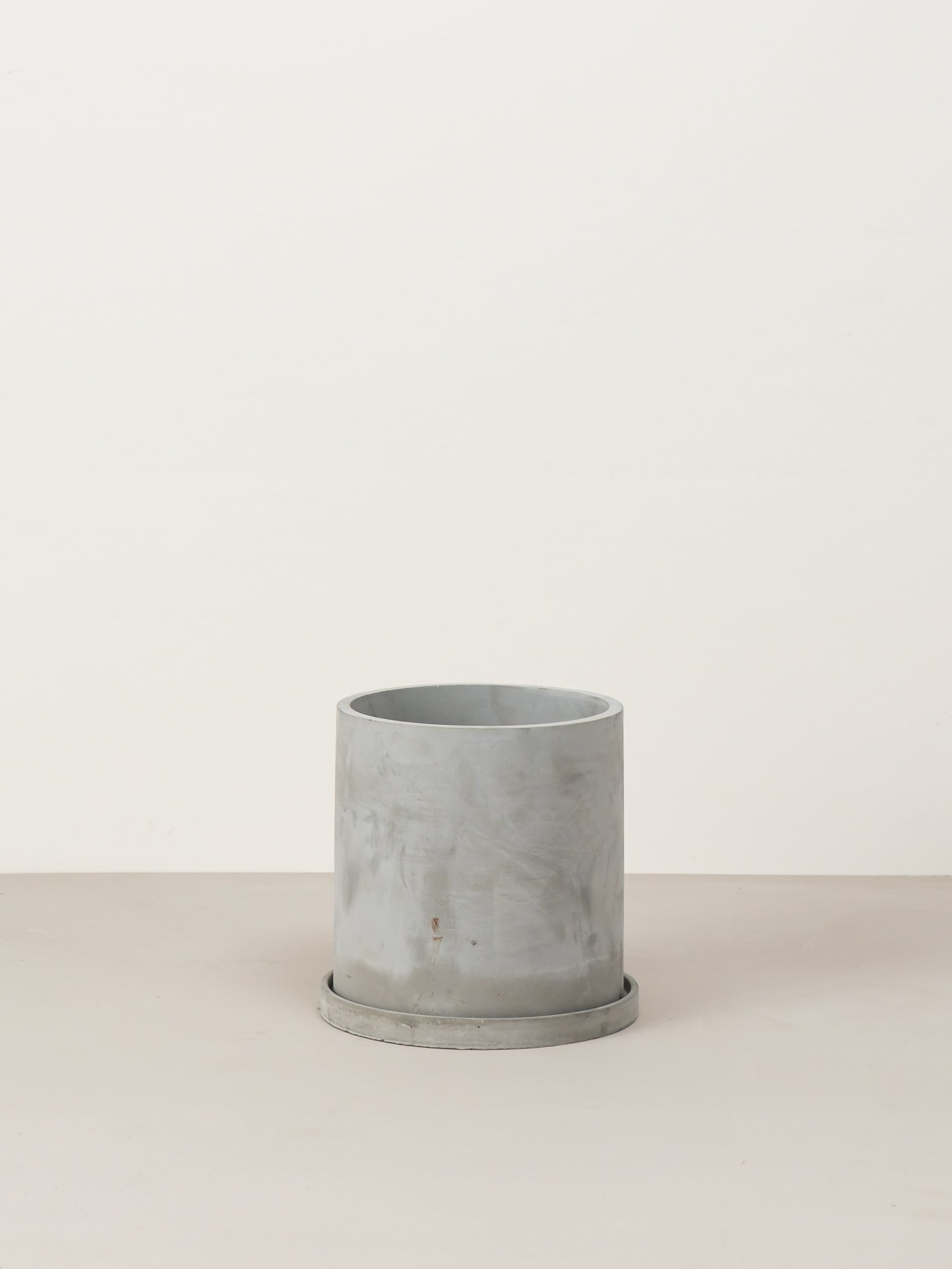 Quinn | Grey
Sale price

+ AED 39
selected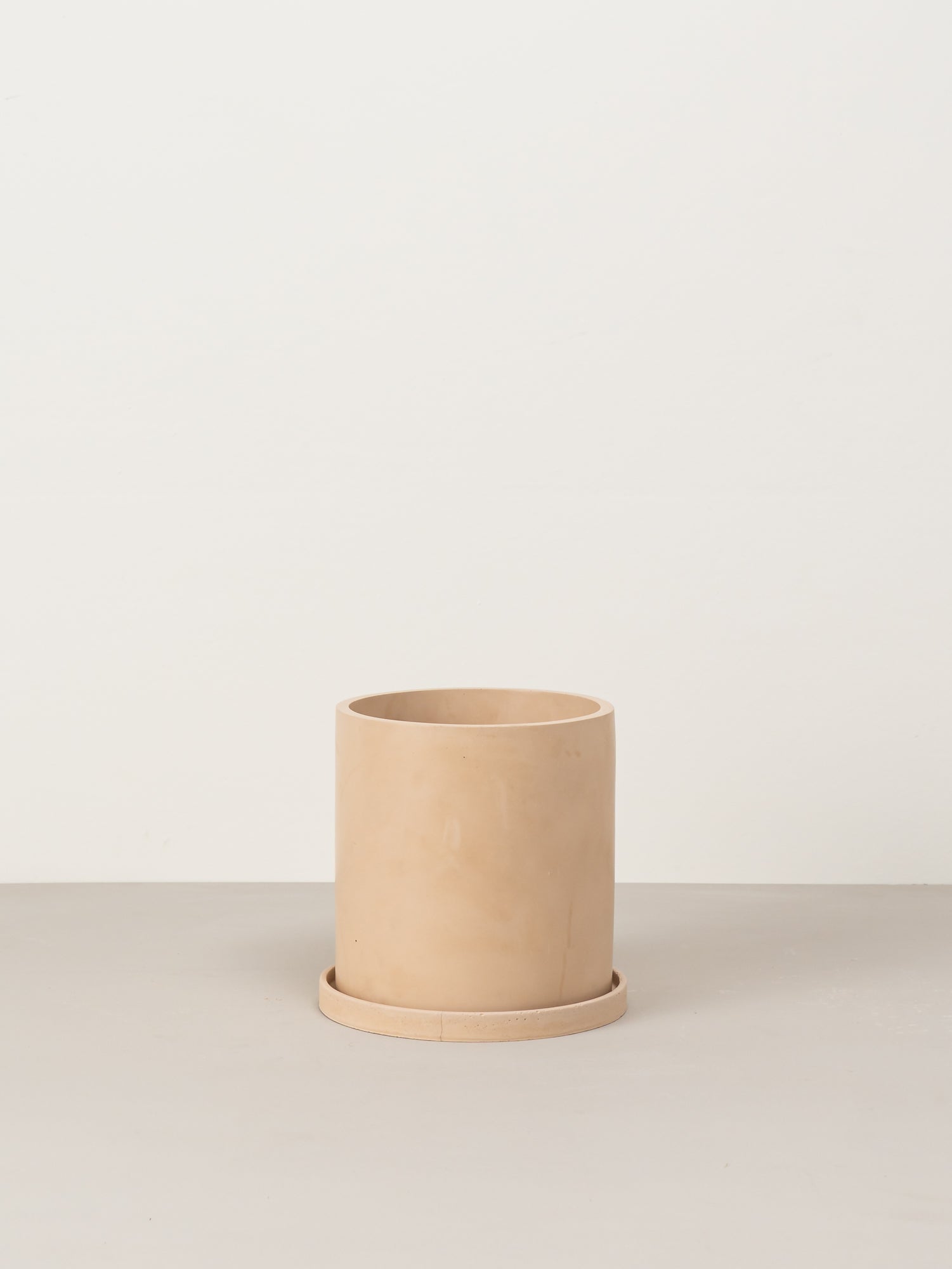 Quinn | Nude
Sale price

+ AED 39
selected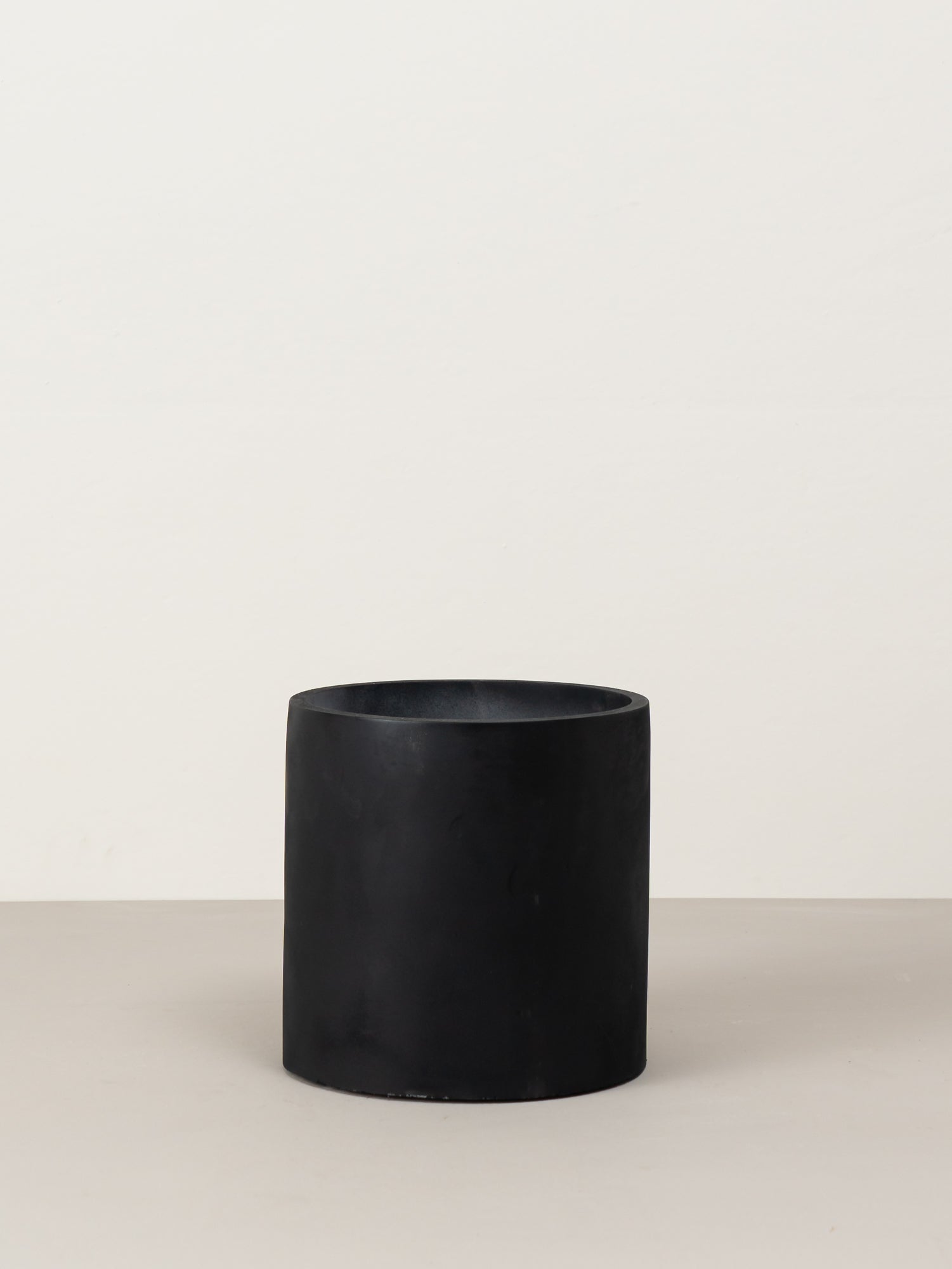 Quinn | Black
Sale price

+ AED 39
selected
Description
The Ficus Panda Cone, also known as Ficus Diversifolia, is a beautiful and unique plant that is native to Southeast Asia. It is a small to medium-sized tree that can grow up to 1.5m to 3.0m in height. The plant has a cone-shaped structure with dense foliage that is dark green in color. The leaves are oval-shaped and have a glossy texture, which adds to the plant's aesthetic appeal.

The Ficus Panda Cone is a low-maintenance plant that is easy to care for. It prefers bright, indirect sunlight and well-draining soil. The plant is also drought-tolerant, making it an ideal choice for those who live in areas with low rainfall. It is a slow-growing plant that requires minimal pruning, making it an excellent choice for those who want a low-maintenance plant.

The Ficus Panda Cone is a popular choice for indoor and outdoor decoration. It is often used as a decorative plant in offices, homes.
Caring for your Ficus Panda Cone
Light Guide -

Partially Shaded, Direct Sunlight
Watering Schedule -

Everyday

Once a day during summers and once every two days in winter.
This product has no reviews yet.