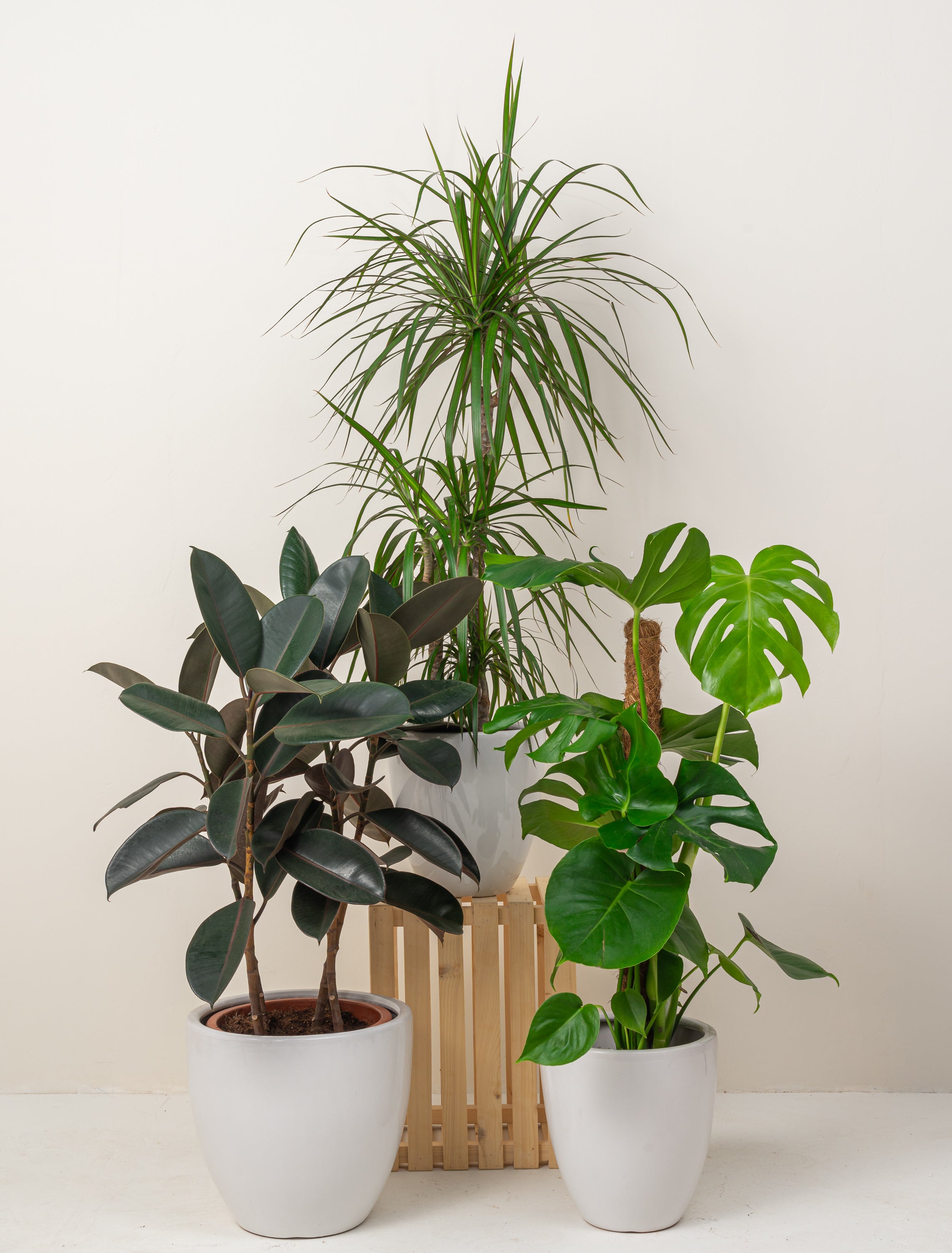 Urban Jungle
(Monstera Deliciosa | Ficus Elastica | Dracaena Marginata)
This plant bundle consists of Monstera, Dracaena Marginata, and Rubber Plant - vibrant and easy-care green companions.
---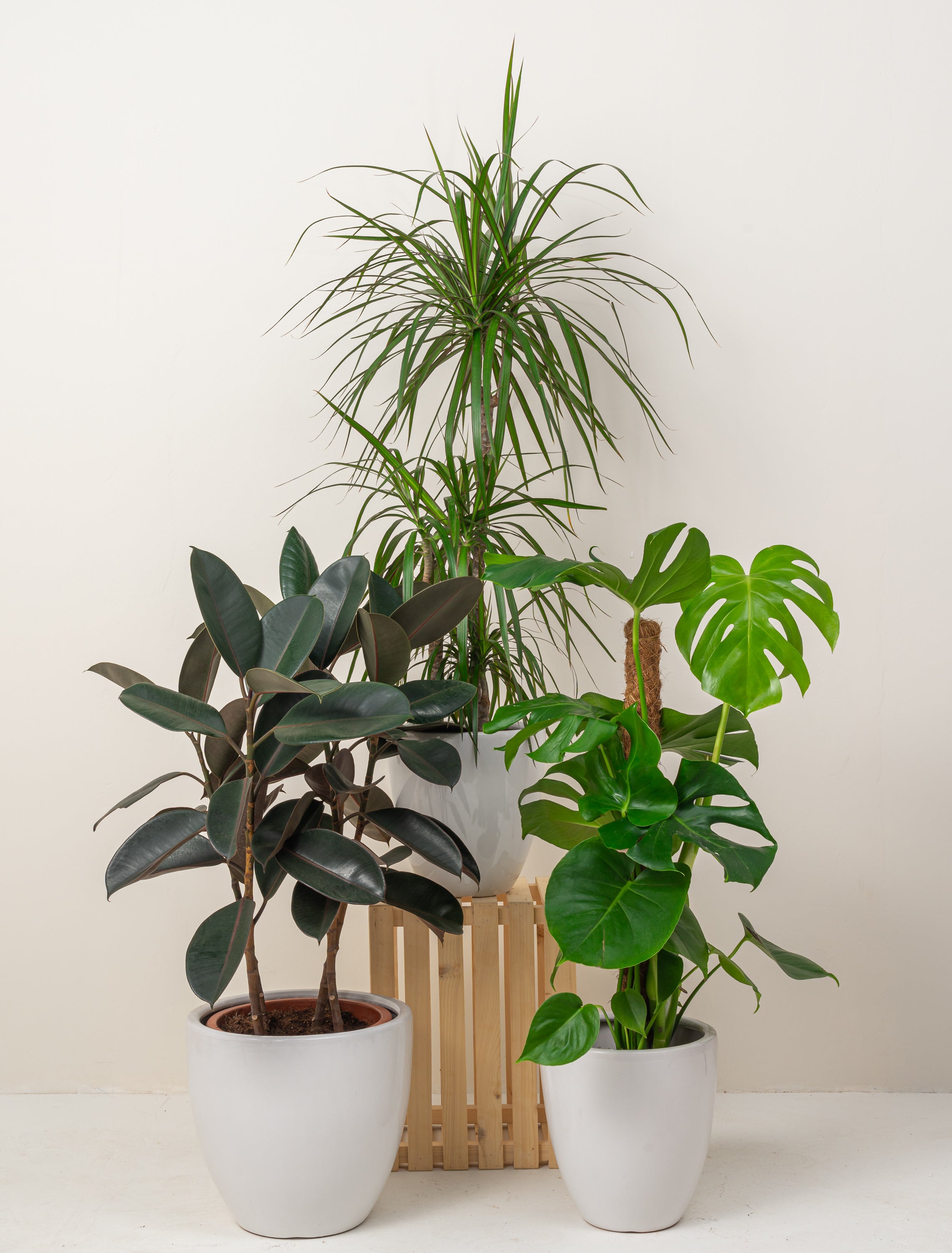 Description
Introducing our Urban Jungle Trio! This plant bundle features three magnificent plants that will transform your space into a lush urban oasis. The Monstera, Rubber Plant, and Dracaena Marginata are not only visually captivating but also resilient and well-suited to urban environments.

The bundle includes:
1x Monstera - Monstera Deliciosa | 60cm - 80cm
1x Rubber Plant - Ficus Elastica | 80cm - 100cm
1x Dracaena Marginata | 80cm - 100cm

Caring for your Urban Jungle
Watering Schedule -

Once a week

The watering frequency for each of these indoor plants may vary slightly, but generally:

- Monstera: Water once a week, allowing slight drying between waterings.
- Rubber Plant: Water every 1-2 weeks, letting soil dry out completely.
- Dracaena Marginata: Water weekly, keeping soil consistently moist but not waterlogged.

It's important to note that the watering frequency may also depend on factors such as the size of the pot, the amount of light and humidity in the room, and the temperature. Always check the soil moisture level before watering and adjust accordingly.
This product has no reviews yet.