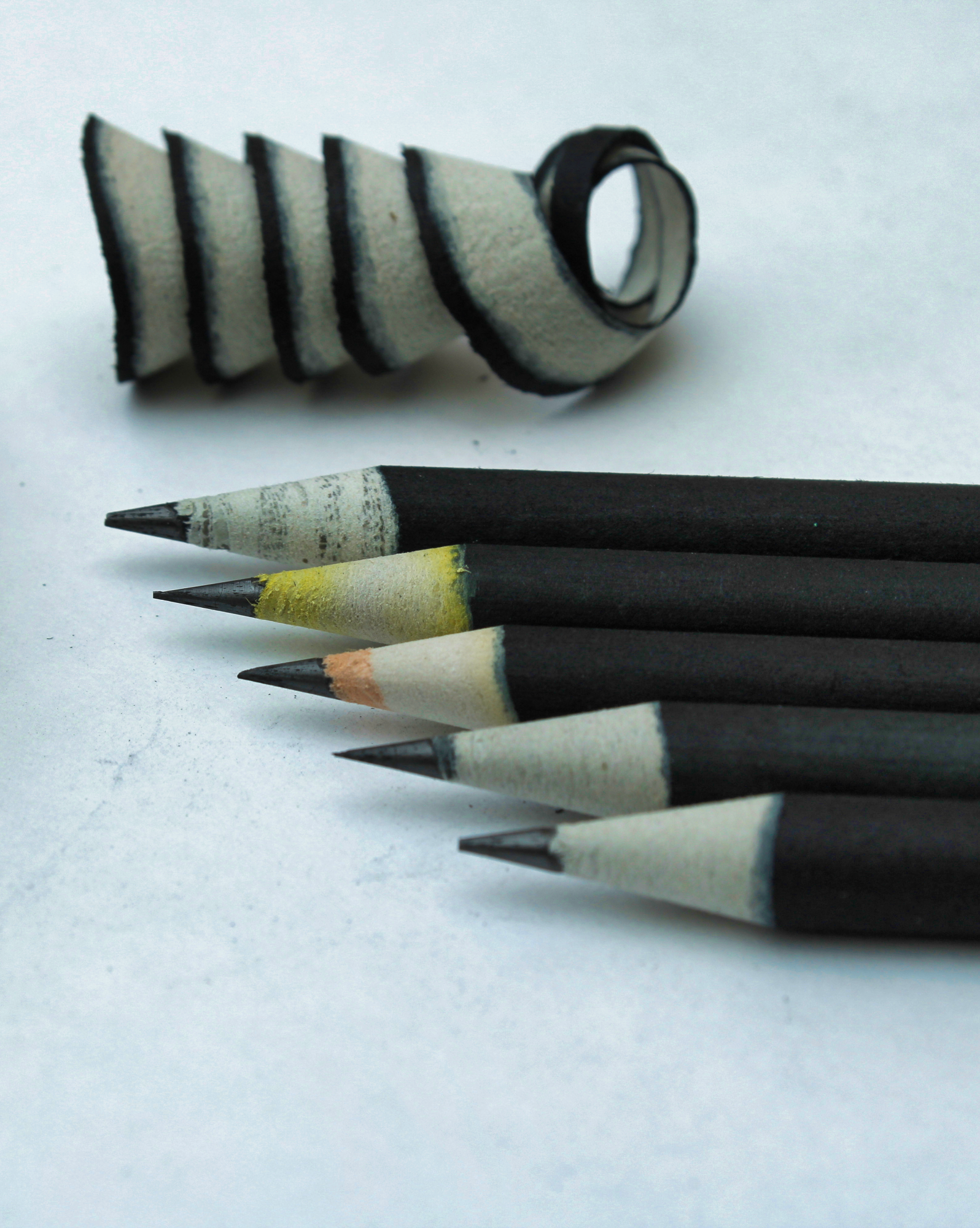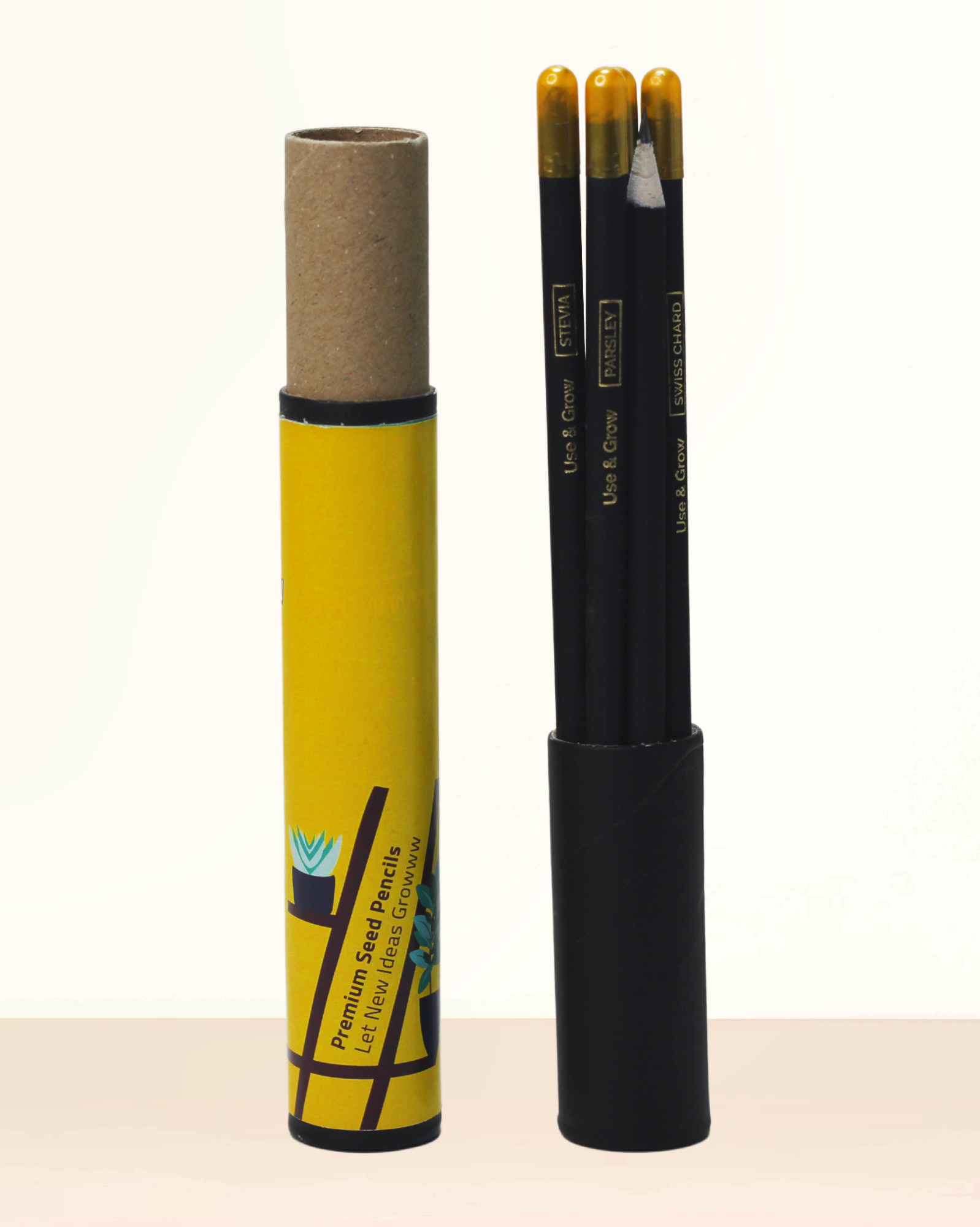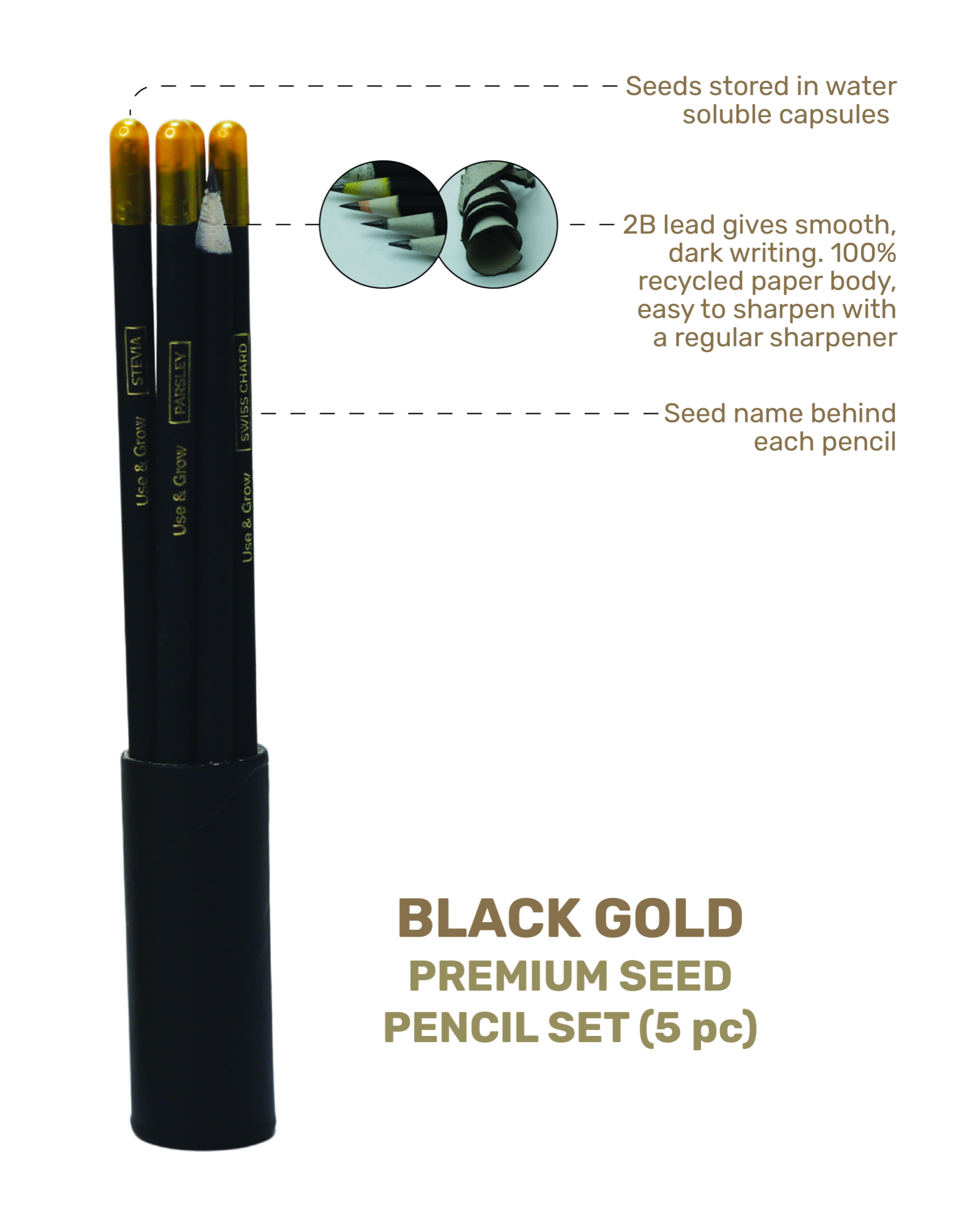 Premium Seed Pencils Pack
---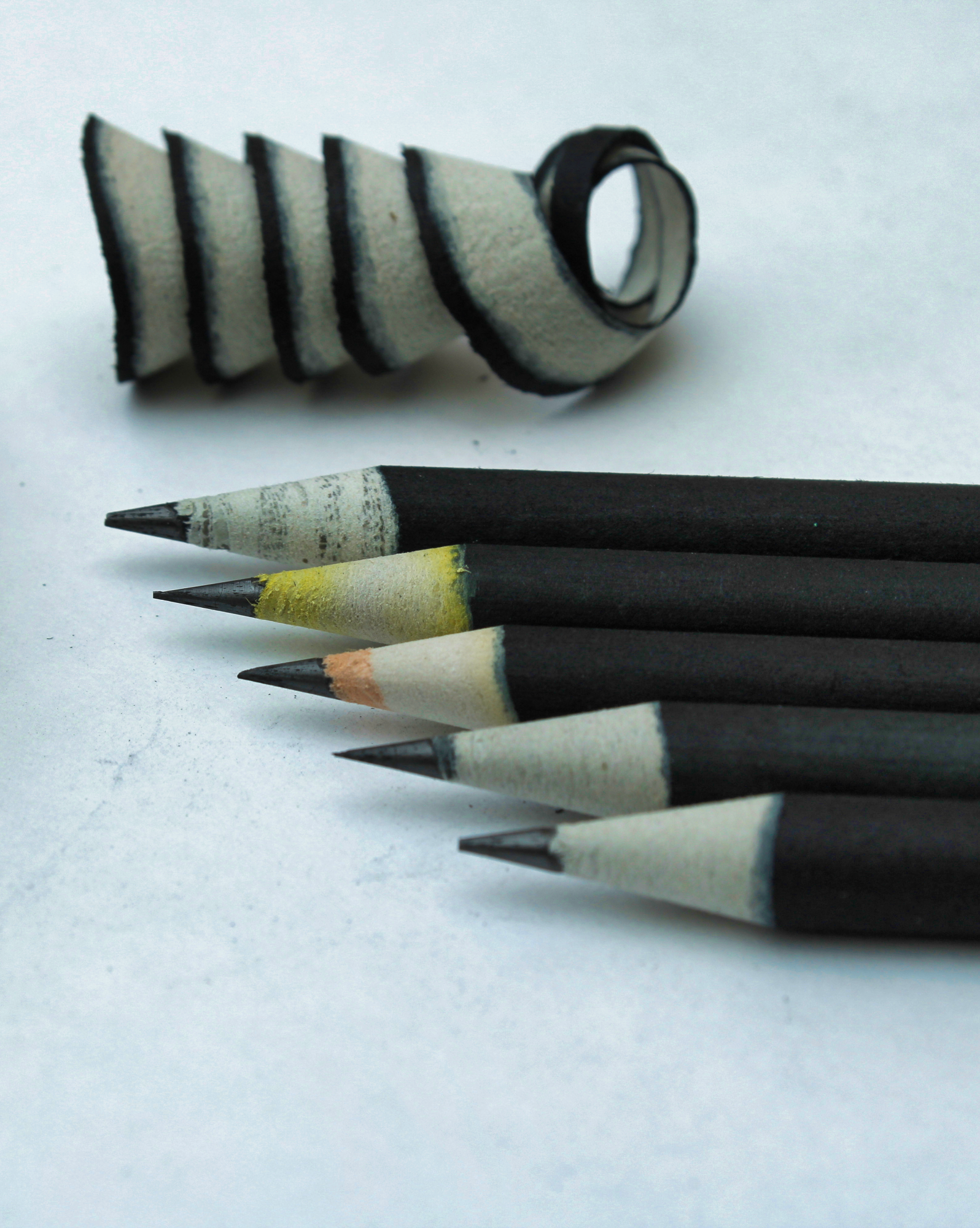 Description
Discover the harmonious blend of innovation and sustainability with our Premium Plantable Seed Pencils Pack, a sophisticated collection designed to inspire and nurture. This elegant set features five premium black pencils, each imbued with a unique assortment of seeds, inviting you to witness the transformation of creativity into blossoming life.

Seed Varieties:

Swiss Chard
Lemongrass
Lupine
Parsley
Stevia

Features:

Elevate your writing experience with these premium pencils, each boasting a water-activated seed capsule at its tip.
Biodegradable capsules seamlessly integrated into the pencils' design.

Planting Ritual:

When your pencil has served its writing purpose, a new journey begins. Plant it in your sanctuary – be it at home, in the office, or within a classroom.
Moisture unveils the magic within as the seed capsule initiates its graceful degradation, releasing the dormant seed within. Watch as life unfurls.

A Sustainable Promise:

Crafted from the heart of nature, these pencils are a testament to our unwavering commitment to the environment. Composed solely of natural and biodegradable elements, they embody our shared responsibility for the planet's well-being.

Ideal for Every Occasion:

Elevate corporate culture and foster eco-awareness with the Premium Plantable Seed Pencils Pack. Perfect for office spaces, corporate staff, and impactful corporate events, this gift is a tangible symbol of growth and collective responsibility.

Nurture in Sunlight:

Plant your pencil where your heart desires, though we recommend a sun-drenched haven to ensure optimal growth. Witness the vibrant interplay between the written word and flourishing nature.

Embrace the union of sophistication and environmental stewardship with our Premium Plantable Seed Pencils Pack – an embodiment of your commitment to a greener tomorrow, one pencil stroke at a time.
This product has no reviews yet.